We shall overcome some day we shall overcome. This life of ours help us to know and to understand certain class of people from time to time. You never know which class of people you meet today, and the class you meet tomorrow. But in all we are to be prepared to face any class of people we meet along our journey of life.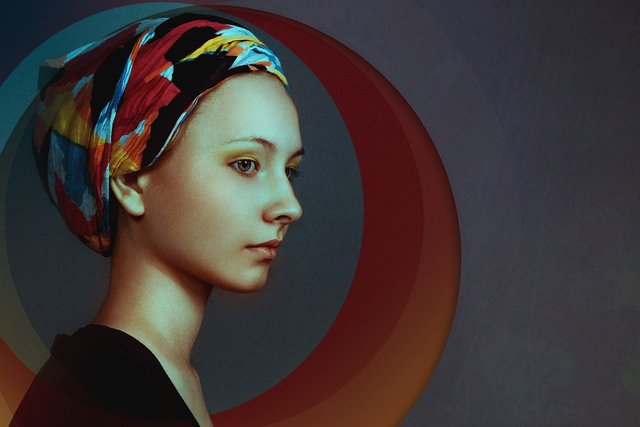 Source
All that she remembers, was becoming a loyal customer for this lady who is into hair dressing. She saw them as close to each other after her 5th visit to braid her hair. It was the early stages of his tertiary life as a student who stayed outside the hostels of the institution.
Throughout her 4year programme as a student to graduate as a degree holder, she has been used to staying on campus, which didn't allow her to see how life outside the four walls of the campus looked liked. So after she had to serve the first semester of her 4th year as an internship student in her hometown, she had to secure a place to last her through her last semester.
She only had no choice this time but to rent a place outside campus since the campuses hostels were all occupied. Finally, she had a place to rent and the first few months were awesome for her in all that she did, just that she only had to be on campus when the break from her last class to her recent one to come off is just some hours away.
Coming home and getting back on campus for those classes were going to be a disaster for her, since she would be felling lazy to get back on campus after reaching home. As we know, one thing ladies do care about is their hair, and so she found a new hair stylish who took care of her hair anytime she needs a change or wash.
In time, she became friends with this hair stylish because she was only indoors and didn't like moving around. So she stacked to this hair stylish and spend most of her free hours with her at her shop. Even though she know this friend of hers had okro mouth (gossip), She took her as she was and spent a whole of awesome moments with her like the two of them going to market together, and sharing of other stuffs.
So there was this particular day, that made her wished she never became friends with the hair stylish. She was up for a program and she had to wash her hair for that occasion since she was going to perform at the program. She discussed her schedules with this hair stylish and the very day she was to wash her hair like they discussed, this stylish did not only disappoint her but she also made her walk a distance thinking they were meeting up to get the keys to the shop for one of her apprentice to do what she need for her.
Only to be told, she left the keys to her shop at her mom's place and will go for it, but never did she.
Tears almost filled up her eyes but she said nothing, and never acted foolishly too. Until she finally finished up her tertiary education. Ever since that incident it has made her to always have a backup on all that she does to avoid the kind of pain she went through that day.
She ended by saying, it's been a long time coming and am glad life thought me that lesson.