Complete healing at last!
Life must be joking at me. You see I've been busy helping a dying friend when suddenly my little Fabio was just diagnosed with dengue. Oh my! Just wondering what wrong did I do in the past that I need to bear all these troubles? And why suddenly all life threatening? I'm a very reflective person yet seems that I need to reflect more to know what's going on in here? O God, please spare me from such kind of pain. Really my strength isn't sufficient enough to face those. Only you know what's my greatest fear. And If anything happens then .... but no, please!
Anyways, my dearest is now totally healed. And am back to life again,... hep! hep!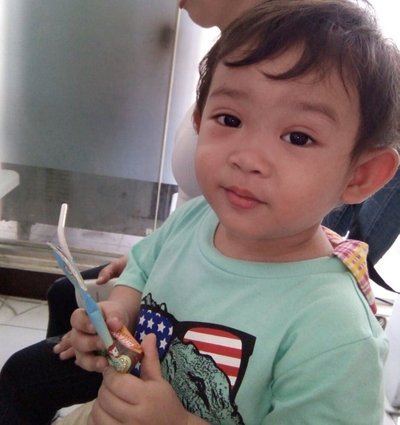 Eyes still dreary but excited of coming home to play.
But seriously my Lord, I really need your divine intervention. It pains me a lot even to imagine the suffering of being left alive. Those tons of sleepless nights were of no joke at all. Please be kind to me... and thank you in advance. Seriously!