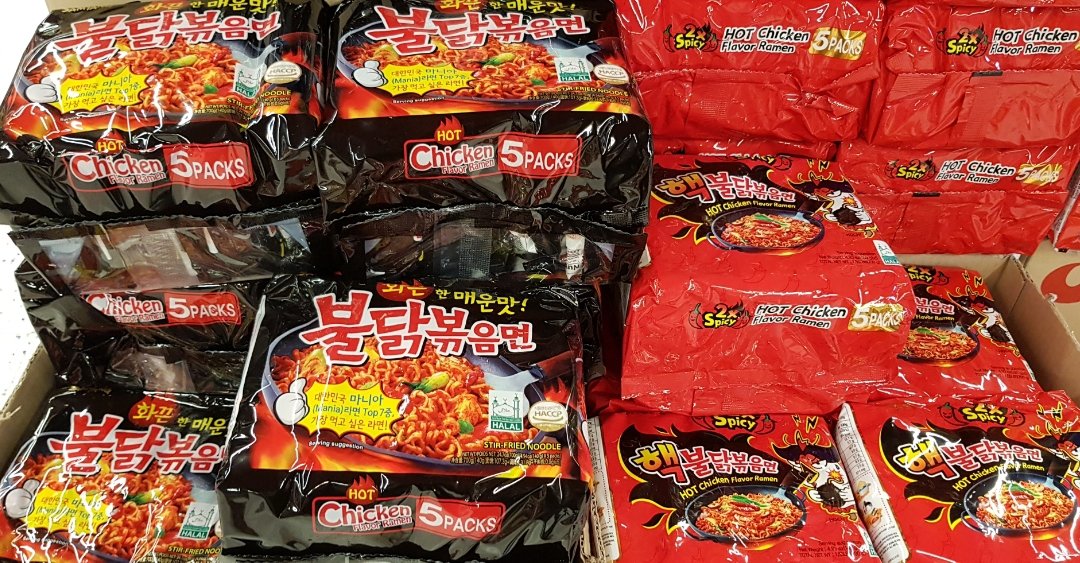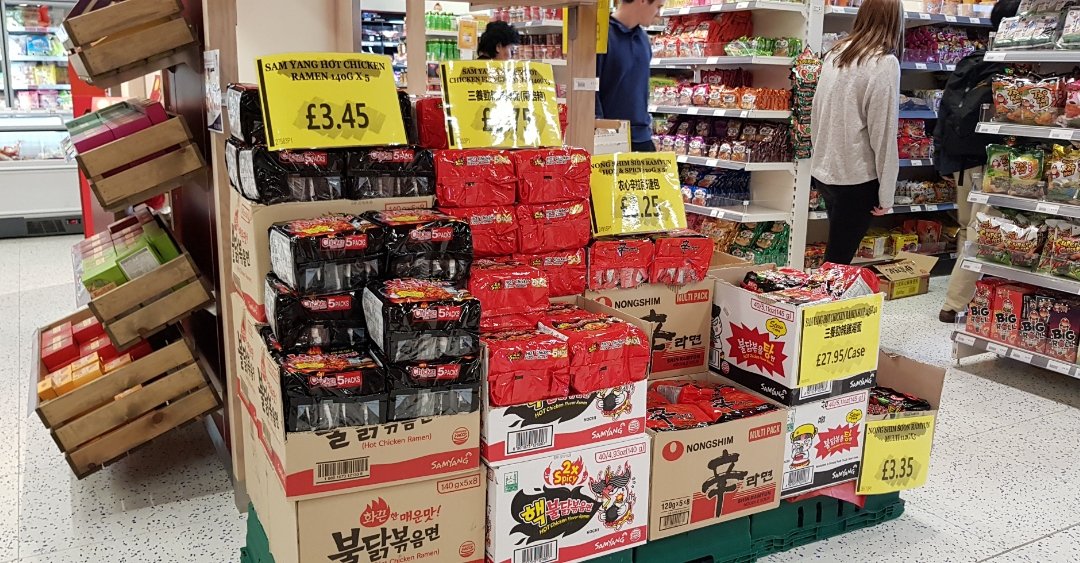 ---
Another weekend afternoon and another trip down to the Chinese supermarket with the missus. She spotted these "dangerous" looking packets on display and burst out laughing. Why is that? Coz I already sampled them about a fortnight ago...
I mean, I am a fan of instant noodles as well as spicy ingredients, though don't eat this type of food too often. But these looked enticing enough, I thought. So, I bought a pack of 5 and tried them later that evening.
Jeez! The burn! I remember them taking a few forkfuls to really get going. But once the killer heat kicked in, it was game over. The effects lasted for at least the next hour. It's like a fire has ignited deep within your body and refused to go out! Beware this fiery packet if ever you come across it.
So yeah, I did get the question from her. Wanna give it another shot? As you can imagine, I quietly shooked my head and moved away...
---