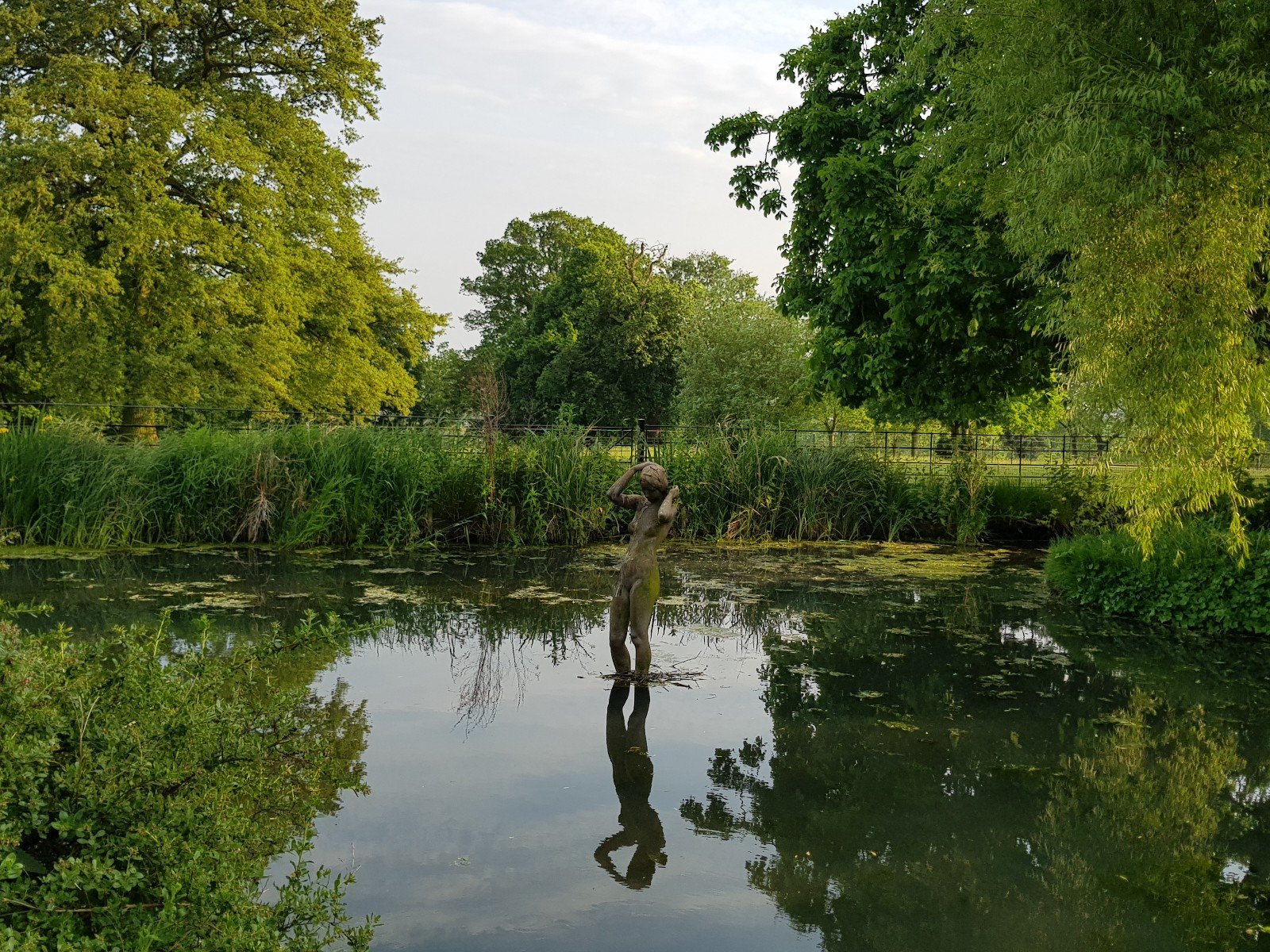 ---
Weekends is something I look forward to. Time spent with the missus, away from the craziness that "is" the weekdays. This shot is of a picturesque park near to where we live. As you can see, it's full of lush greenery and artistic sculptures set-pieces.
However, this one right here is most probably my favourite within the whole stretch of land. A isolated, lone figure posing near a reeded clearing. I love the messages emanating in this secluded scene, if that makes sense. This feeling of getting way from it all as well as a time for reflection and self-appreciation. Focusing on the smaller facets of our life, that when added together, can result in providing everything you'll ever need. The water we drink, air we breath and sun warming our skin. All those things you take for granted as if they were always your God-given right. When in actuality, "they" are true miracles. Lol, as you can see, I'm in one of those moods, but hey, the way I see it, it's a positive thing, right? And I believe every one of us needs "this" from time to time. Especially with myself being so heavily into the game of market trading and a bustling life in general. Your mind is doing somersaults all week long and that can turn out to be quite stressful at the best of times.
So yeah, relaxing to the beauty of awe-inspiring nature first thing in the morning, is more of a necessity than an option for me. Even hulking bipedal animals like myself, can get great satisfaction from moments like these...
Live life and enjoy every second of it! :)
---