MY VISIT : KKCITY COINTAINER | A SQUARE CONTAINER | KOTA KINABALU
Extraordinary container, filled with talented people,
a container that attracts people and
its all about FOOD!!
Its 'A SQUARE CONTAINER' ! a place that everyone should go and try the container food stall. A-Square is located in between Promenade Hotel and Wawasan Plaza Kota Kinabalu, Sabah. What's amazing is it is only a few steps away from the sea where you get to see the amazing sunset in between your early dinner. Your night won't be lonely with them.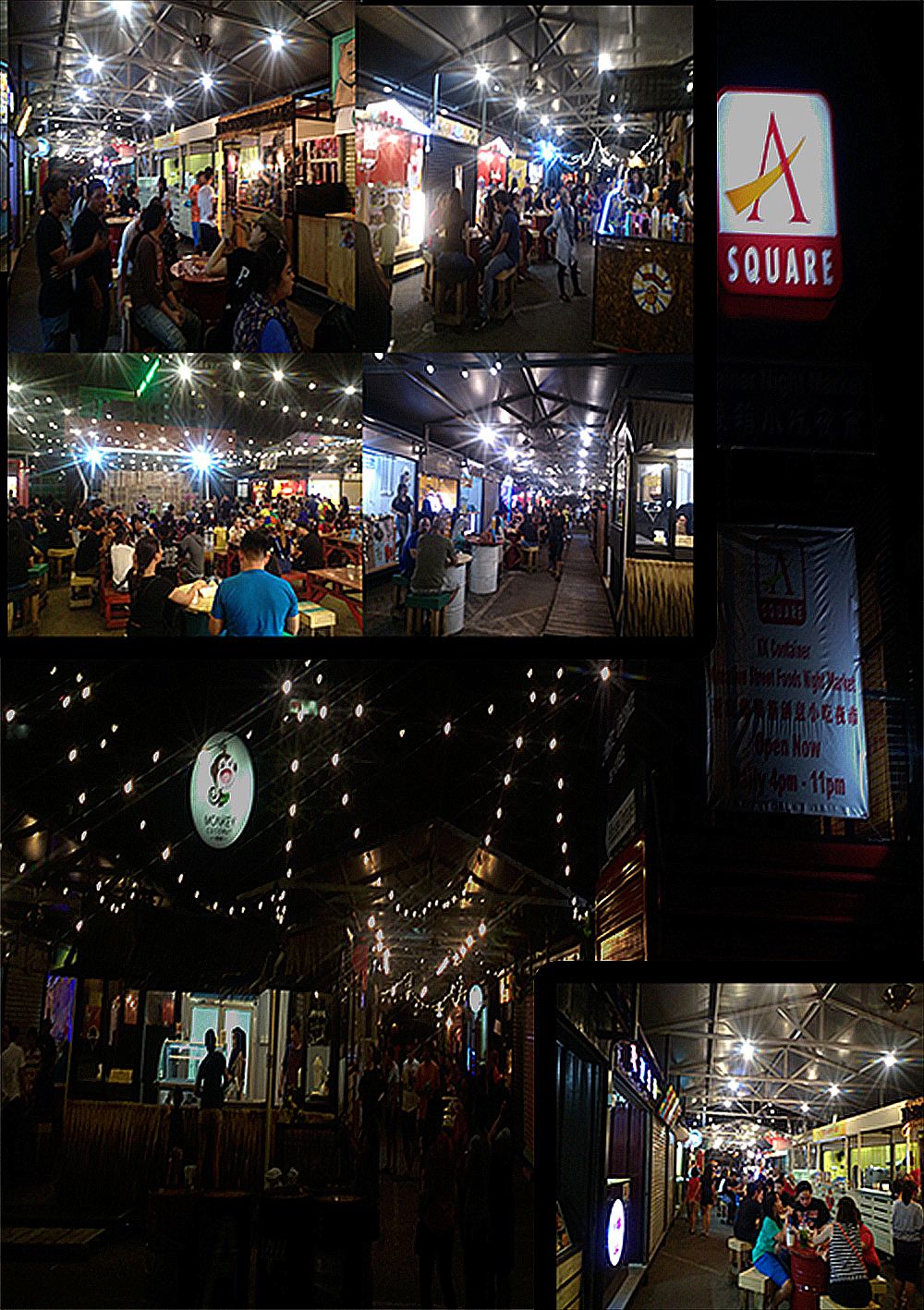 Asquare (sorry for the low quality photo)
My visit there with my wife last few days ago was extremely fun. We spend most of our time walking around and observe the surrounding. It was so packed with a variety of food stall, local visitor and tourist as well. It opens at 4 pm until midnight but the best time is at 6 pm-7pm because all the stall is open."Pay before Eat" applied in the A square container so it is quite easy for people to take away or even "dine in".Besides that, you are free to sit everywhere you like because they provide a limited seat for all the visitor.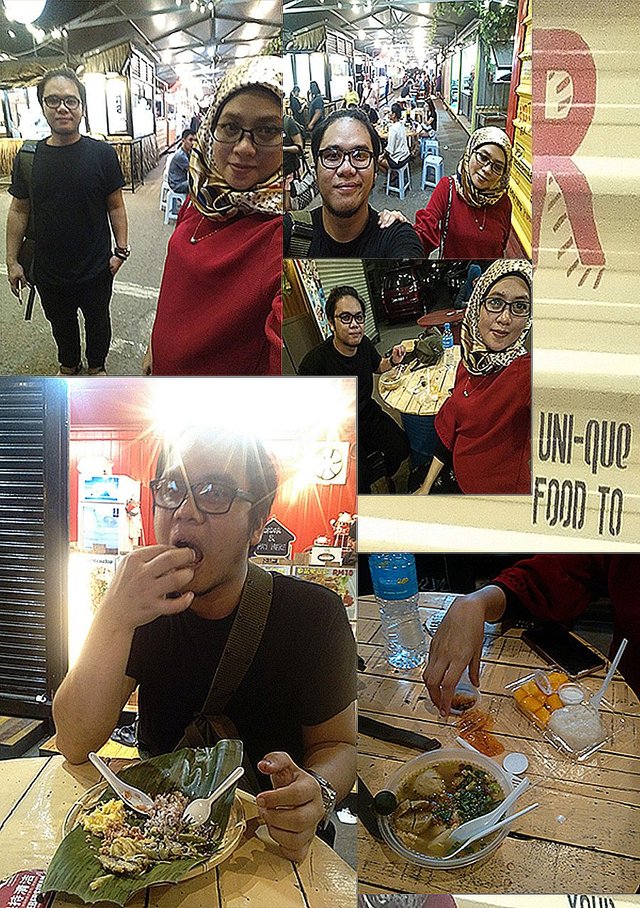 We had a good time (sorry for the low quality photo)
We were so lucky at that time because we got the chance to enjoy acoustic session by a local act and that made our day more interesting. The visitor loves it very much and pays them with a sincere donation. But we didn't manage to snap a photo of them because we were so excited then forgot. lol
Till next time peeps,
chow,