Vlog #108: Steemit earning 2016-2017 calculated by a witness + Account security.
My sister sent me a bunch of texts yesterday! Listen to the Radio...listen tot the radio! They are talking about Steemit!!
(Even though she does not use the platform yet, she reads my stories sometimes, She knows how much I care for it, I loved her enthusiasm.)
It was true. Roeland was invited to a Dutch Radio Station called BNR to talk about Steemit and Steemfest. Pretty cool right!
Slowly going mainstream :)
---
---
Steemit earnings
---
Trying to figure out what you earned on Steemit with blogging and commenting can be challenging. After a tip from user @englishtchrivy I asked a witness to run a query to find out.
I joined in July 2016, that year I earned $679 with blogging and commenting.
It's really handy to be able to get these overviews for taxes and other purposes in this way because it would have taken me a lot of time to calculate everything myself.
---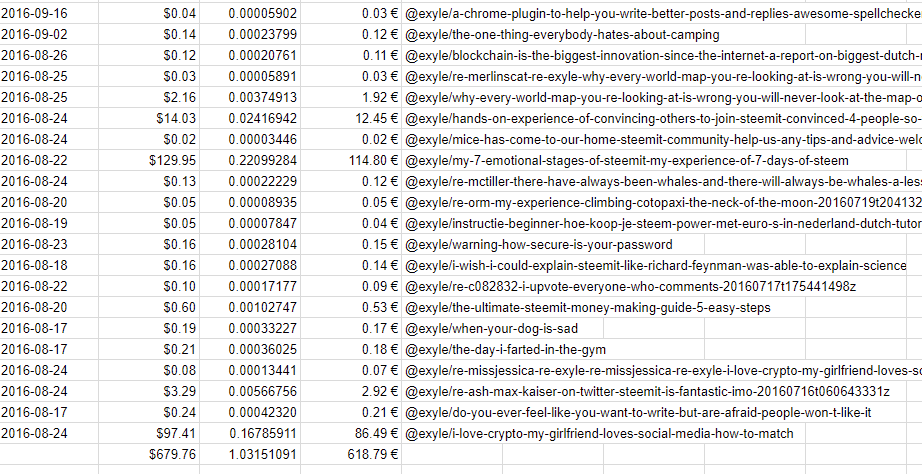 ---
Account security
---
I see more and more phishing attempts on Steemit. Just remember that you should never log in or give your master password or owner key to anyone.
It's possible to login to Steemit with passwords that give your account 'lower' permissions.
If these get hacked it's no problem because you can always change these 'lower permission passwords' with your 'highest permission password'.
On Steemit the password that gives you the lowest permission is called the 'posting' password. Also, know as the 'Private posting key'. With this password, you can only post, comment and upvote. Nothing else.
This is the password I recommend you log in with on a daily basis.
You can find it here:
---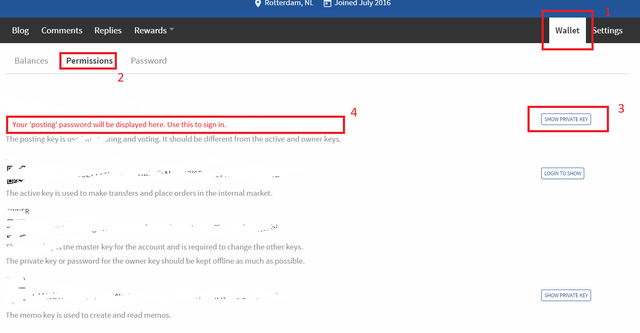 ---

---

Bitcoin SwC Poker, download and use affiliate code: Blazin8888