Yesterday was an important day for me and Bianca.
She had her first 3 out of 6 tests to become integrated into Dutch society!
On the picture we are standing in front of the exam office.
---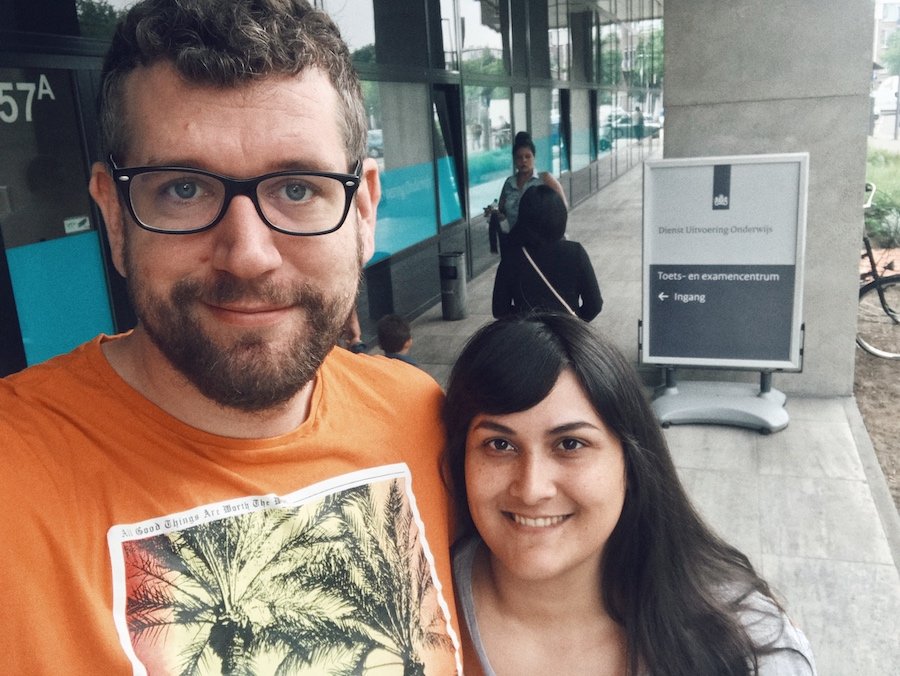 ---
From what I gathered it went well!
The listening and reading were easy enough.
Only the knowledge test was a little tougher. (and after doing a test myself I understand why).
So good hopes there!
The next tests will be by the end of the month.
For the results of the last 3 tests we have to wait a long time.
They can take up to two months!
The wheels of government always turn a little slower than you want :)
I find the whole process Nerve-Racking to be honest.
I always read a lot about the process in the news but to be actually in it it's a different matter.
A lot is riding on these results in the end.
I would be happy when it's all over.
---

---
I am a witness with our developer group @blockbrothers for the Steem blockchain. If you want to support us I would appreciate your vote here.
We build Steemify a notification app for your Steemit account for iOS.
Get it Here: