My sister is moving and asked me to connect the internet in her new place today.
While packing all my gear this morning (that I hadn't touched in months) I sure got some flashbacks.
I have done that same ritual for ten years but it already feels like ages ago.
---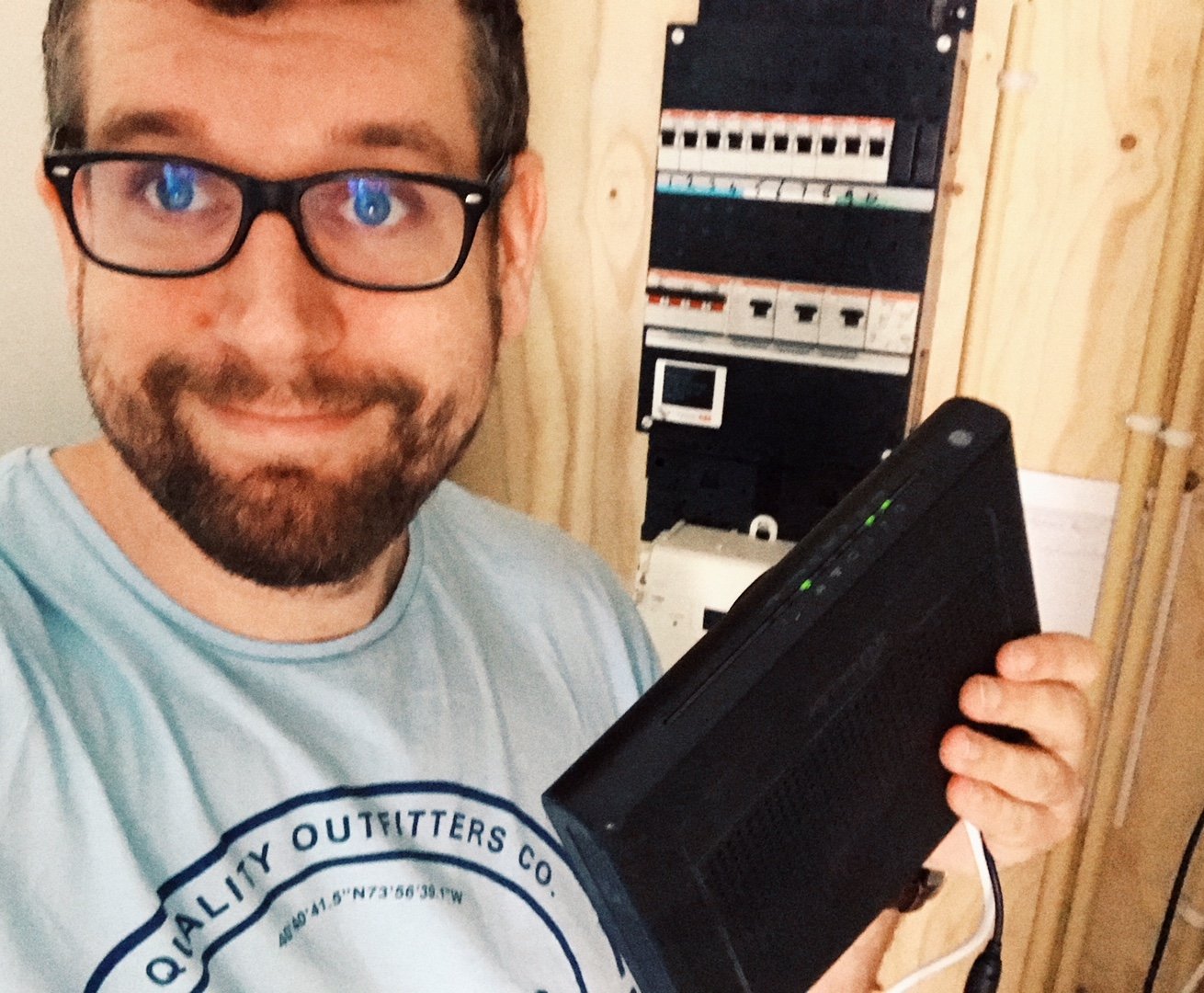 ---
Installing the internet went smooth.
The lights came on when I got everything connected the first time!
I remember many nightmare installations where this didn't happen and many hours of calls to people that also didn't know why it wasn't working.
I was therefor very happy!
Of course not everything went smooth.
There was no wifi reception on the third floor.
So..I suspect I will return to install a solution...in the near future.
After I was done I quickly went to the school of my niece in Rotterdam.
I arrived on time and waited in front of the building.
When the kids were released she saw me and ran to me and gave me a hug.
We talked while we walked to her home.
There was a note with instructions on the table written by her mom.
I read it quickly and then binned it straight away because rules are for parents not uncles.
We went out for Ice-cream instead!
She had hello kitty (I have no idea) ice-cream with strawberry and sprinkles.
I choose the more traditional chocolate, pistachio and salted caramel.
O yes!
---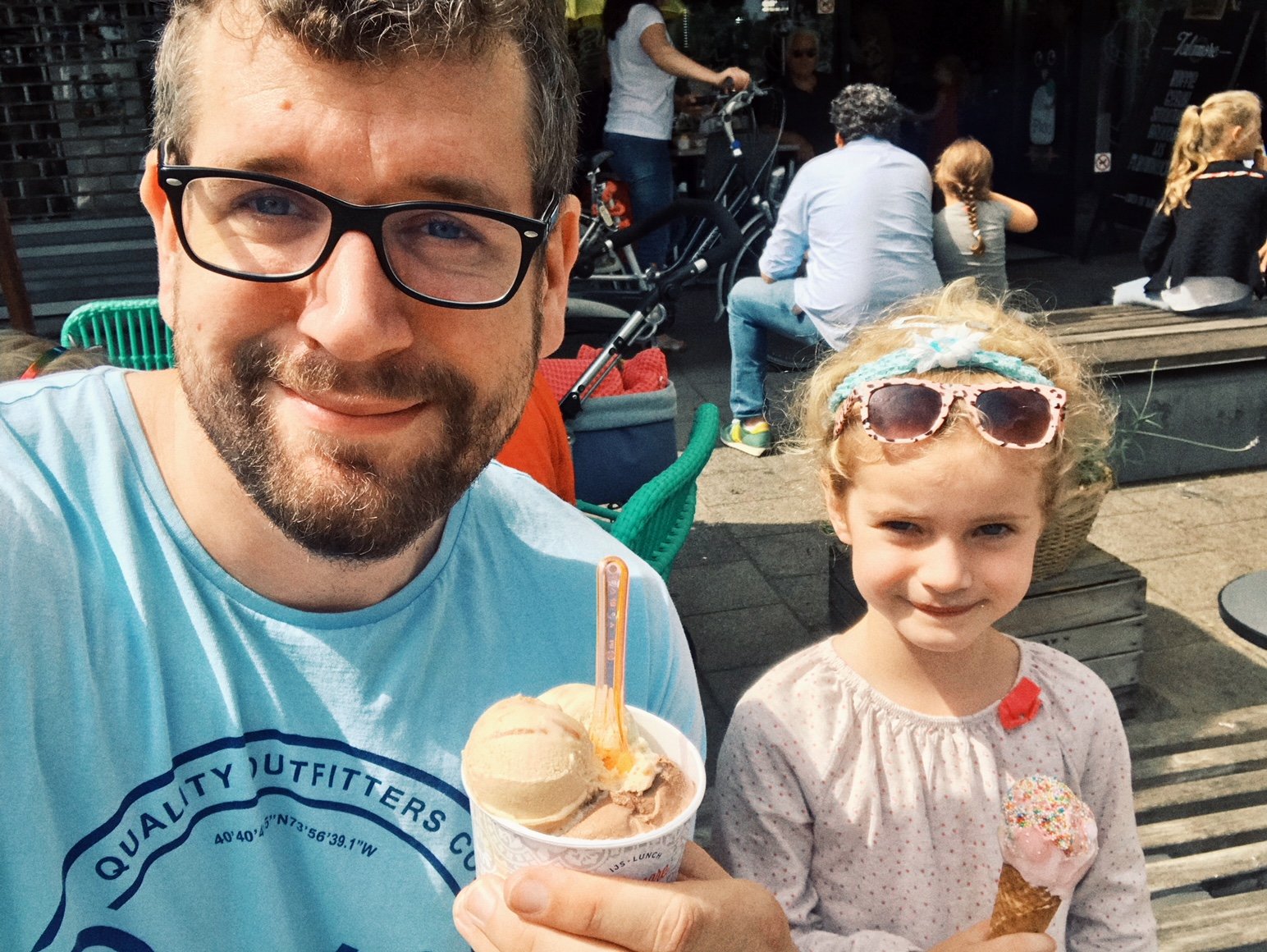 ---
While typing this she is glued to her iPad.
Such a handy device.
I hope Sam will be glued to one soon because it's a lot less tiring then running after him while he destroys the house.
Apparently she is not allowed to us it for to long.
I don't mind. She's having a good time watching my little pony. What harm can it do?
When I was a kid I was glued to my NES playing Mario Bros and Duck Hunt.
Could play it for hours with only one wish to be left alone :)
So I can relate.
Babysitting this one is a breeze!
---

---
I am a witness with our developer group @blockbrothers for the Steem blockchain. If you want to support us I would appreciate your vote here.
We build Steemify a notification app for your Steemit account for iOS.
Get it Here: