One of the most popular, in fact the most visited city in the world according to the latest statistics is the capital of Thailand, Bangkok. So far in 2017 a staggering 19.3 million tourists have already visited this city.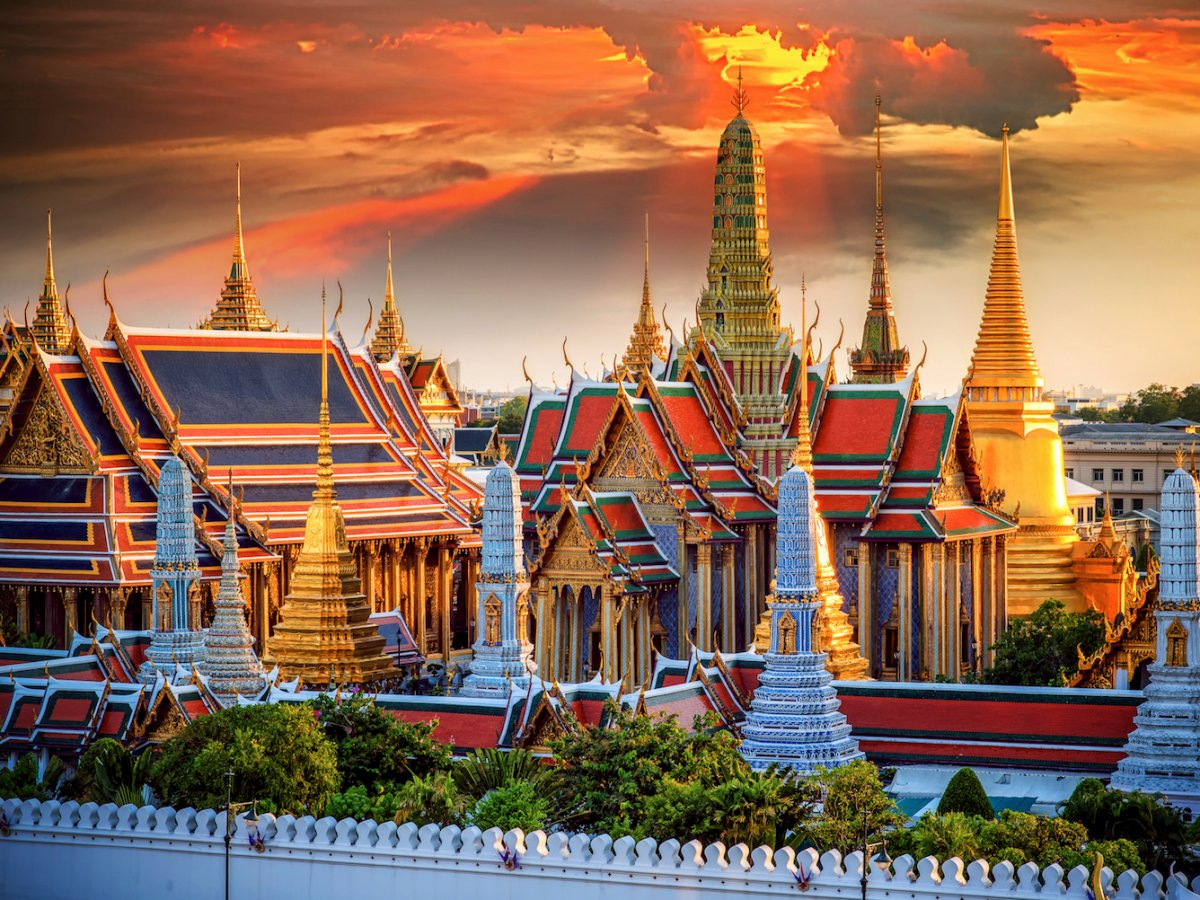 Image Source
When you hear "Thailand" the first thing you might visualize is a white beach with a crystal clear turquoise ocean, exotic looking islands and lush vegetation all around you. This was the case when I first heard of it a few years ago. This is not the case in the city of Bangkok whatsoever. The capital seems like a very cold and dark place compared to a beautiful beach. The city might seem dull and uninteresting but on the contrary, looks can be deceiving. This city is booming with activities that are sure to keep you busy for months on end assuming you have the budget for it. If you were the person who had the vision about the beautiful islands and beaches, don't worry. Thailand is a greatly diverse country and you will be able to find what you are looking for in the southern parts of this beautiful country.
Image Source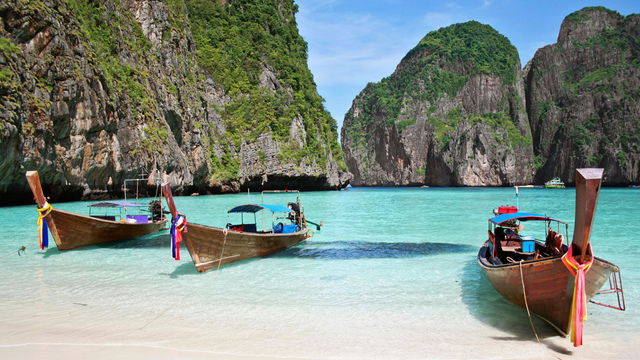 Bangkok is a major city with a population of 8.281 million people, the whole country's population stands at 68.86 million according to last count in 2016. Bangkok has a great nightlife scene. You can find anything from a tea club to a strip club, the world is your oyster. It is also relatively cheap entertaining yourself assuming your lust for adventure is not too ambitious.
Walking on one of the most popular streets in Bangkok, "Sukhumvit Road" during the day time, one will come across many interesting shops and street vendors all around this concrete jungle. At first it might be a lot to take in with "tuk-tuk" drivers everywhere try to bargain with you for a ride somewhere. Many of these drivers are more than willing to take you to very interesting tourists spots but sometimes at a high cost. It makes financially more sense to take a taxi to any relatively far away places although, a ride in a "tuk-tuk" through the streets of Bangkok during the night hours is an experience that you will not soon forget, there is a certain magic to it.
Image Source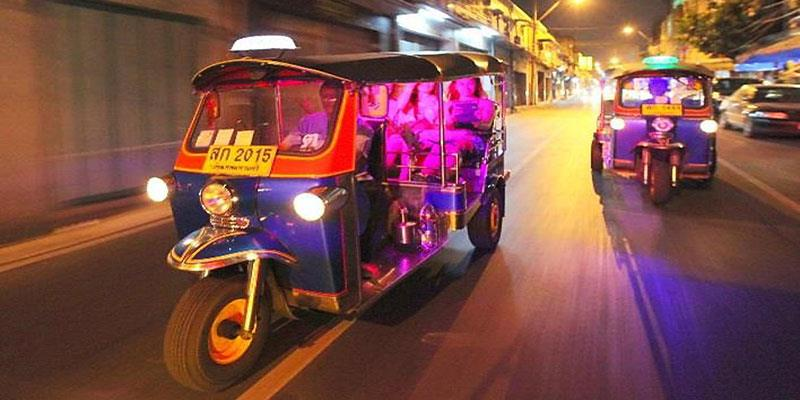 Thailand is a land full of magic and you can feel it all around you, if you pay close attention and do not get distracted by the temptations it has to offer. Bangkok's nightlife has become very infamous all over the world and in my opinion, this the reason it has been the city most visited for a few years now.
Image Source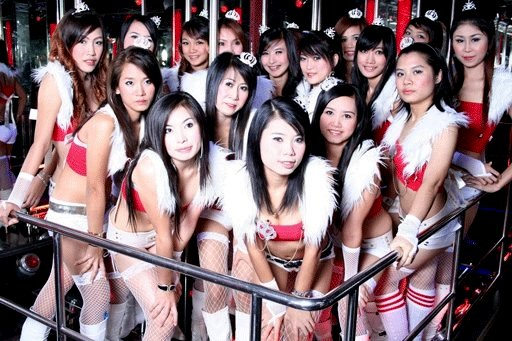 There are two very popular streets in Bangkok which all foreigners coming here know about. The first one of which is call "Khao San road" where most of the tourists hang out for a good night of partying, 7 days a week on end. This is a long street filled with hundreds of cheap backpacker hotels, bars, clubs, massage parlors, restaurants and live street shows. You'll also come across many food vendors selling some weird snacks including spiders, scorpions, deep fried worms of all sorts and some traditional cuisine such as Pad Thai, soup and many others. Khao San road is definitely a must see if you are in the city. You can ask any tuk-tuk driver to go to Khao San road and he would know exactly where to take you.
Image Source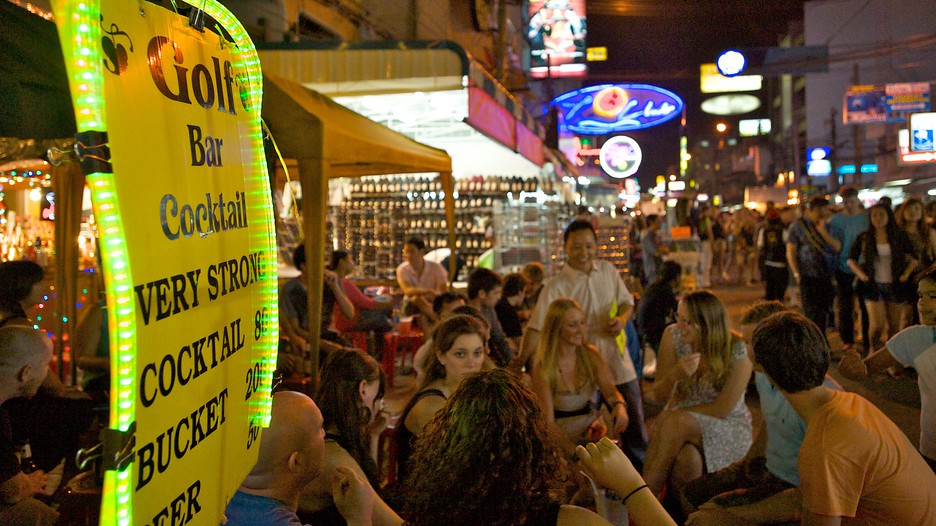 Earlier, I mentioned something about an ambitious lust for adventure. If you're one of those people and you are able to afford it, Sukhumvit Soi 11 or "Soi Cowboy". Is the place you want to be. This is a short soi(street) where you will find go go bars stacked so tightly you'll find it difficult walking through the soi squeezing past all the beautiful girls around you. This indeed is a bachelor's dream street. It is not cheap hanging out around here. First of all, you'll be overwhelmed by the amount of girls tugging at your arms trying to persuade you to come to their bar where you will find an even bigger selection of girls dancing on well lit stages and tables. You'll already have a girl on your side begging you to buy her a drink. Don't do it unless you really like her or else you'll be taken advantage of. Keeping in mind that you should always remain friendly and completely free of any aggression, you'll have to tell her in a subtle manner that you are not interested in her and she'll either move on and another girl will approach you or she'll even suggest another for you.
Image Source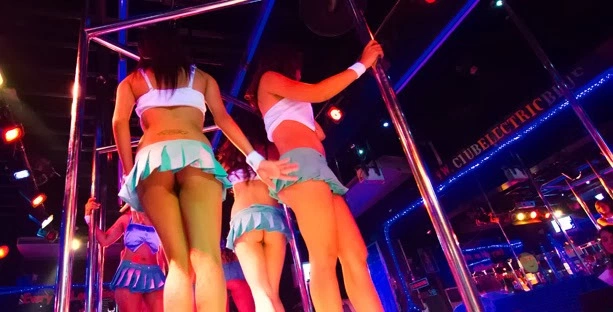 This is also a place where foreigners often lose their shit. It's difficult to keep yourself together in places like this I guess, but one crucial thing to remember is to not spend more money than you have with you because if you do, you'll most definitely regret it. Time after time foreigners get arrested for not paying and disputing their bill and God knows what happens to them after that. All I'm certain of is that you do not want to be in that situation. Also beware the girls in these clubs, since they get a cut from every drink you buy them and the more the drink costs the more commission they make. Do not fall in the trap.
Image Source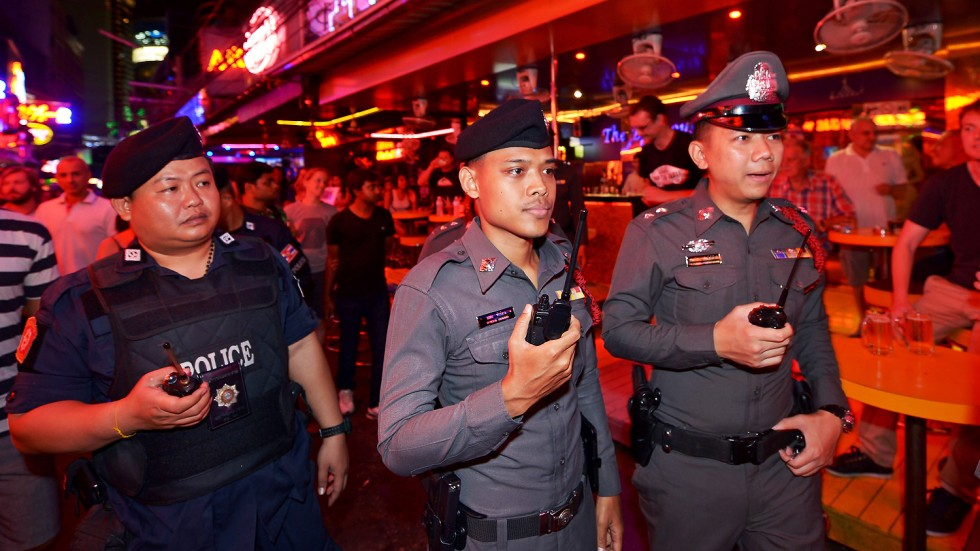 Traveling through Thailand should without a doubt be on every travelers list of countries to visit, from serene jungles and beautiful exotic islands to the bustling city life, you'll be sure to always remember the "Land of a thousand smiles."
If you are interested in traveling to Thailand, here are a agencies you can look up to book your trip if you are looking for guided tours. If you're a backpacker, you know what to do already. If you are more interested in traditional Thai cuisine, there is a Thai blogger, @mayasiam, who is doing a great job cooking Thai food and sharing all the secrets of how to cook Thai food yourself.
Rei Adventures
Tuk Tuk Tours
Bangkok Day Tours
TonTan Travel