Yesterday I went to the craft market as I always do. It's a very important event for me because I am a regular participant of the #MarketFriday challenge hosted by my friend @dswigle, never miss it and also love the craft products that are selling.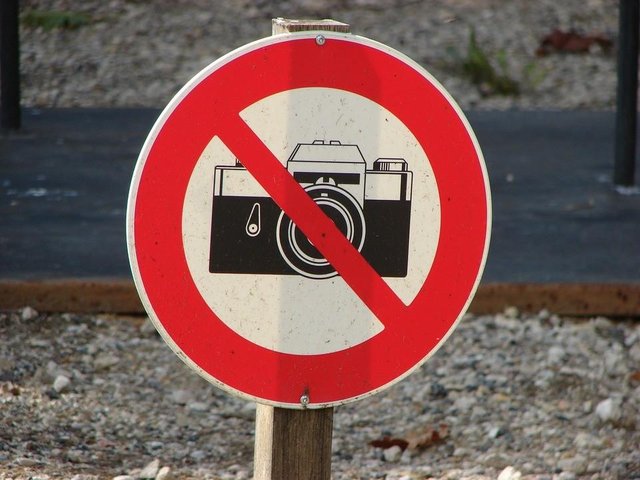 source
These fairs are a great opportunity for artists and vendors to sell their products. The event is usually advertised everywhere which is normal and a must in order to get the news to as many people as possible.
Usually I'm taking as many photos as I can so I have photos to post for a couple of months. Yesterday was no different, I had my camera ready for action.
The fair was a bit disappointing as compared to last year, craft products were less and were more flowers instead. I don't mind seeing flowers, I love flowers but you can't compare flowers to craft products. Besides, I can see flowers every day and there are special markets for flowers.
Anyway, let's get to the point. Yesterday I was surprised to hear many vendors telling people that they also have a page on Facebook and you can have their contact info there and also see the photos of their products. I believe this is a huge step for them as they get more exposure and can sell more products.
Taking photos at a craft fair which is also an exposition, I believe is normal. These people came here to sell their products. The more exposure you get, the better your chances to sell your products.
I had no problems taking photos, haven't thought about vendors having problems with people photographing, not for a minute. I've seen many people doing it, even professionals (judging from the equipment they were using). Vendors were posing in front of the camera as they knew it's good and free publicity.
Then when I was visiting the last few vendors a lady who was selling handmade jewelry told me I'm not allowed to take photos. 😯
It came as a surprise I must admit, wasn't expecting such a reaction but it's her shop, I have to play by her rules. I apologized and moved on.
Thank God she was the only one. I don't understand why she doesn't allow people to take photos. I've heard some people are afraid others may copy their products but I don't think that's a valid reason. You can't hide your products in order to protect them. That way you're never going to sell anything.
It was strange.

Check out my #SevenDaysOutside Challenge!

These are the days and the categories:
#WindowMonday – Windows
#DoorTuesday – Doors
#RustArtWednesday – Rust
#GateThursday – Gates
#StatueFriday – Statues
#BrickSaturday – Bricks (bricks only, no pavement elements or cobblestones please)
#StreetlampSunday – Street Lamps
Make sure you write a description of the photo you are posting. Share as much details as you can, like where that statue is placed (in a park, at a museum), what it represents etc. Make it enjoyable.
Use the #sevendaysoutside tag along with the daily tag and tag me, @erikah!
Goes without saying that you can only use your own photos. No paintings, no drawings, no digital art please! There is no prize here, this is just for fun.


Do you use eSteem?
eSteem is a Mobile📱& PC💻 app. for Steem with great features. Also, you get Incentives posting through eSteem apps.
eSteem Spotlight; eSteem provides rewards for it top users in Leader Board with most Posts, Comments and Highest Earners.
Download eSteem for your Mobile📱
Android devices Google Play Store
IOS devices Apple Store
Download eSteem Surfer for your PC💻
Available for all OS Github
---

Proud to be a member of The Steemians Directory