Today I was reading the news and came across of a very disturbing and sad article. Dead Philippines whale had 40kg of plastic in stomach
There were 16 rice sacks in its stomach, as well as "multiple shopping bags". source
I was wondering who's fault is that? Who's responsible for plastic and garbage ending up in the water? Humans of course, who else? My next question is why?
The answer is very simple. Because they don't care. It's easier to throw away garbage and plastic than deal with it.
There was a time when people were throwing dirty water and excrement out of the window because they were uneducated and unaware of the risks. A few hundred years have passed since then and it looks like some parts of the world still need education. They still don't understand what are the risks.
The use of throwaway plastic is a particular problem in some South East Asian countries, including the Philippines.
Five Asian nations - China, Indonesia, the Philippines, Vietnam and Thailand - accounted for up to 60% of the plastic waste that ends up in oceans, according to a 2015 report by environmental campaigner Ocean Conservancy and the McKinsey Center for Business and Environment.
In June last year, a pilot whale died in Thailand after swallowing 80 plastic bags.
Its death came shortly after a report for the UK government revealed the level of plastic in the ocean could triple in a decade unless steps are taken to curb litter. source
Collecting, recycling and reusing plastic waste means money spent but also money saved and this is not all. It needs an serious investment but it's necessary. I just wish governments could put aside greed, self interests and try to look at the bigger picture. Promises are made to be broken the minute they start governing.
Educating people is also a must and it looks like it's going slowly. I don't want to point out different countries as there are plenty of bad examples in my own country.
It's time to do something about it till it's not too late. Destroying the fauna is not an option.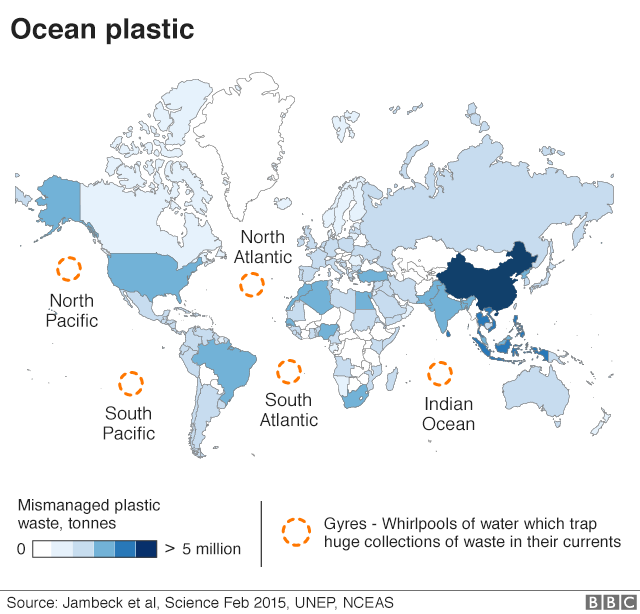 source

Check out my #SevenDaysOutside Challenge!

These are the days and the categories:
#WindowMonday – Windows
#DoorTuesday – Doors
#RustArtWednesday – Rust
#GateThursday – Gates
#StatueFriday – Statues
#BrickSaturday – Bricks (bricks only, no pavement elements or cobblestones please)
#StreetlampSunday – Street Lamps
Make sure you write a description of the photo you are posting. Share as much details as you can, like where that statue is placed (in a park, at a museum), what it represents etc. Make it enjoyable.
Use the #sevendaysoutside tag along with the daily tag and tag me, @erikah!
Goes without saying that you can only use your own photos. No paintings, no drawings, no digital art please! There is no prize here, this is just for fun.


Do you use eSteem?
eSteem is a Mobile📱& PC💻 app. for Steem with great features. Also, you get Incentives posting through eSteem apps.
eSteem Spotlight; eSteem provides rewards for it top users in Leader Board with most Posts, Comments and Highest Earners.
Download eSteem for your Mobile📱
Android devices Google Play Store
IOS devices Apple Store
Download eSteem Surfer for your PC💻
Available for all OS Github
---

Proud to be a member of The Steemians Directory