Lately I just flat out have not felt myself.
Rather than talk in terms of my perception of what "I used to be", what "used to" make me happy or how differently or perhaps "better" I was, I would like to focus on the present.
RIGHT NOW, what "Sparks Joy" in my life? Currently, all my motivation comes from my son, the largest spark of joy in my life. My day-to-day motivation is to provide a better life for him, spend more time with him, and be more comfortable in my life so I can dedicate more to him.
But... what about me? Outside of that biological need to provide for the offspring, what keeps us going? Right now, for me, that answer is hard to come by.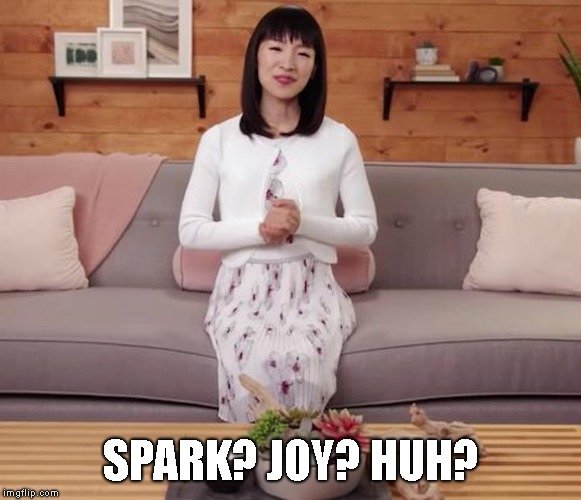 I used to know, lately it has been harder to figure out. And the mere fact of having to think about what brings joy is exausting in and of itself, further use and metabolising of calories simply to give consideration is seemingly counter-productive.
Paralysis by Analysis
Hobby hopping - Cryptocurrency used to be it - The Detroit Lions (American Football) used to be it - An online game modeled after "Risk" used to be it.
The thing is, these were never sparks of joy or passion ... they were distractions. Fact is, reality sucks. It sucks having to get up early. It sucks having to work hard. It sucks having to be on top of everything all the time. It is so difficult to climb yet so easy to fall.
Looking back 10 years ago I would not be content with my current place in life. That leaves a question to me: what would I say about myself 10 years from now? In movies and stories that mention time travel, an empathis is put on not changing anything because it would have drastic effects on the present. Why don't we apply that to now? We loath the procrastination we have participated in but are willing participants in it's use currently.
For me, I have to constantly remind myself of my goals: Lifelong goals to daily goals and everything inbetween.
What have you done today to get you to that peak? Are you climbing or falling?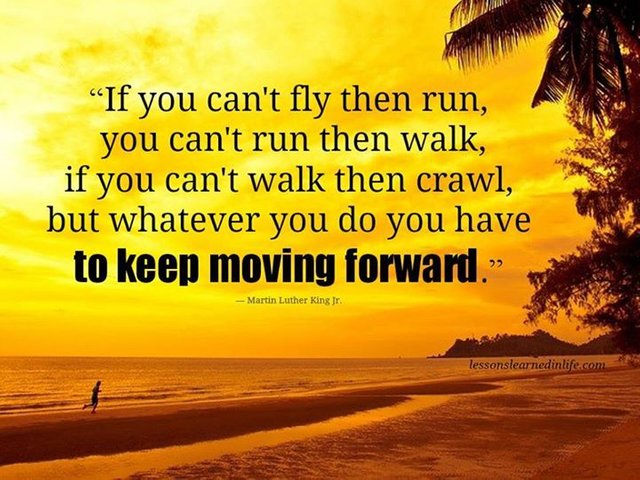 I do not have the answers. I will keep looking, though.
What are your motivations, either daily or long-term?
What "Sparks Joy" for you?