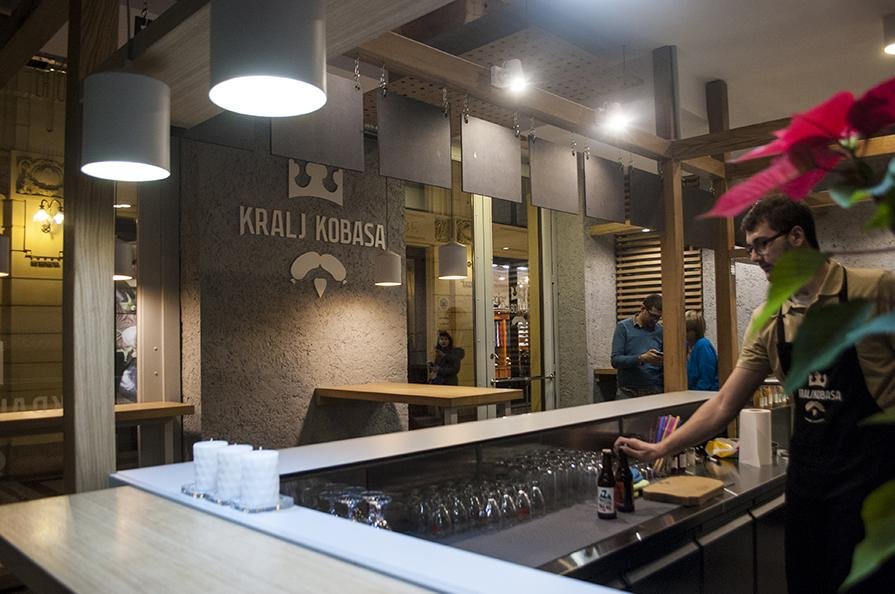 I was browsing the Web searching for an interesting place to treat my friend with a long promised meal, when I stumbled upon this gem. We decided that we didn't feel like eating classic restaurant food, so we opted for something more urban and faster as we also did not have the time to wait for a standard lunch.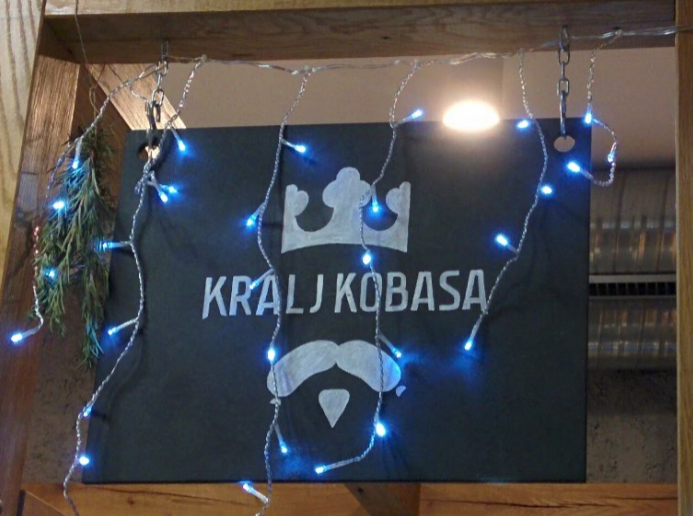 Anyway, I found a small and cozy place called Kralj Kobasa - The king of sausage near the main square, in passage called The Octogon, famous by its uniquely shaped octogonal atrium.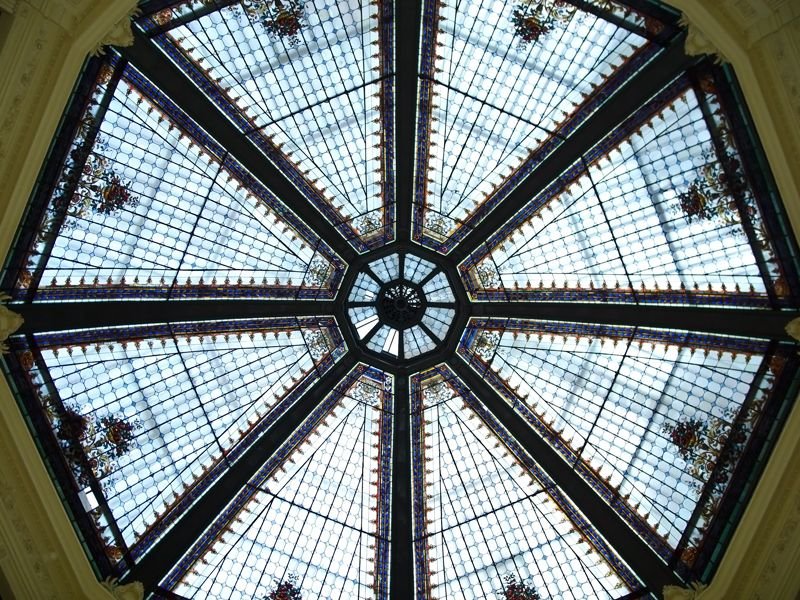 Source: wiki - Atrium glass ceiling
Although the name of the place suggest that their sausage quality should be good, we saw a couple next to us eating a pulled pork sandwich. Witnessing the pure joy on their faces made us think if that could be the right choice for us as well.

We decided for the pulled pork sandwich and some fries.
We threw in a quality Croatian beer on top of the order.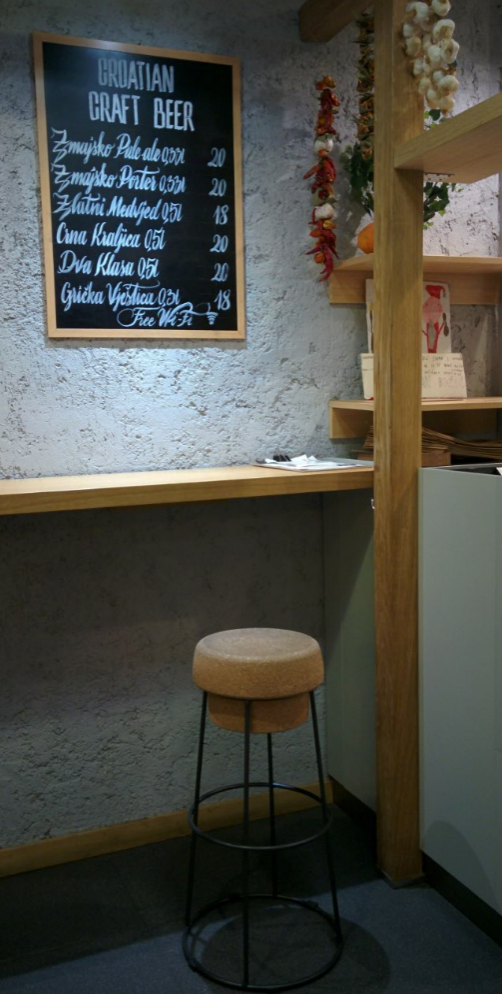 I loved their chairs! They are made out of cork oak wood, which is perfect solution for a surface that is often touched, although a bit pricey as a material. Your bottom does not sweat on this one!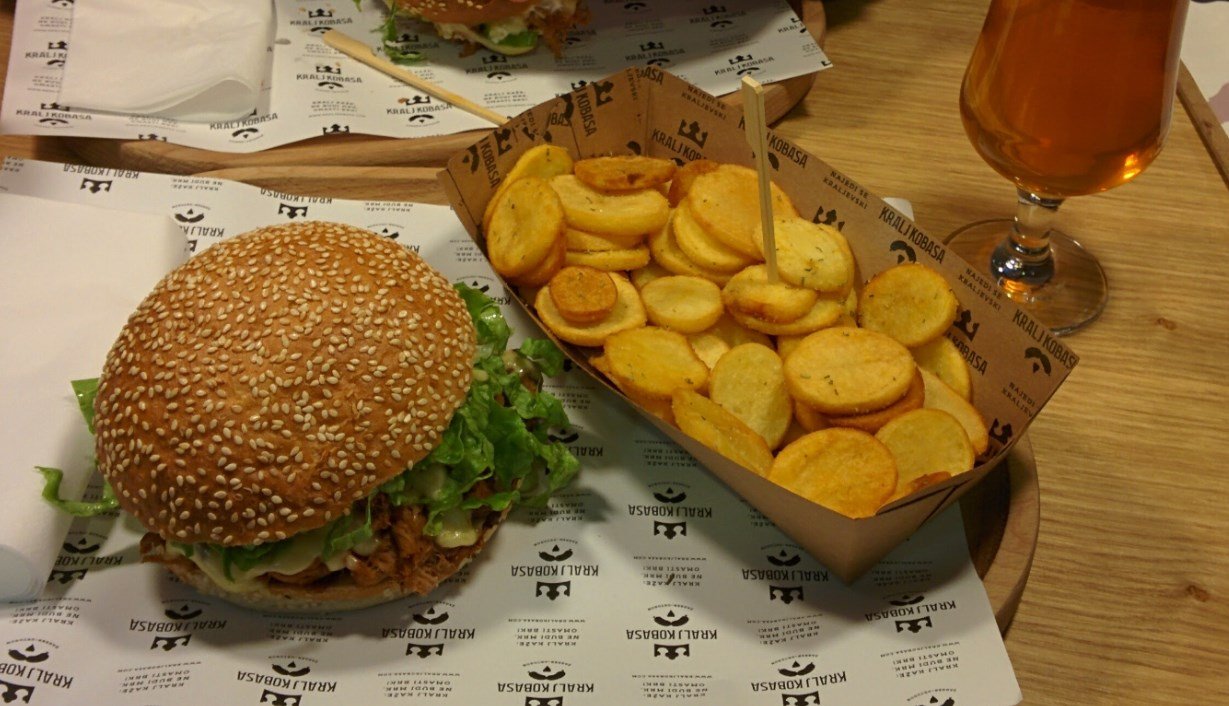 Food was ready in a heartbeat. It was served in a nice little wooden tray. They payed attention to every detail. Atmosphere was very relaxing and warm, and the owner seems like a nice person. Meat was fantastic, very tender and tasty. It was covered in melted cheese, green salad, all together packed in a nice large bun. They also use custom home made sauces which adds an extra dimension to the sandwich.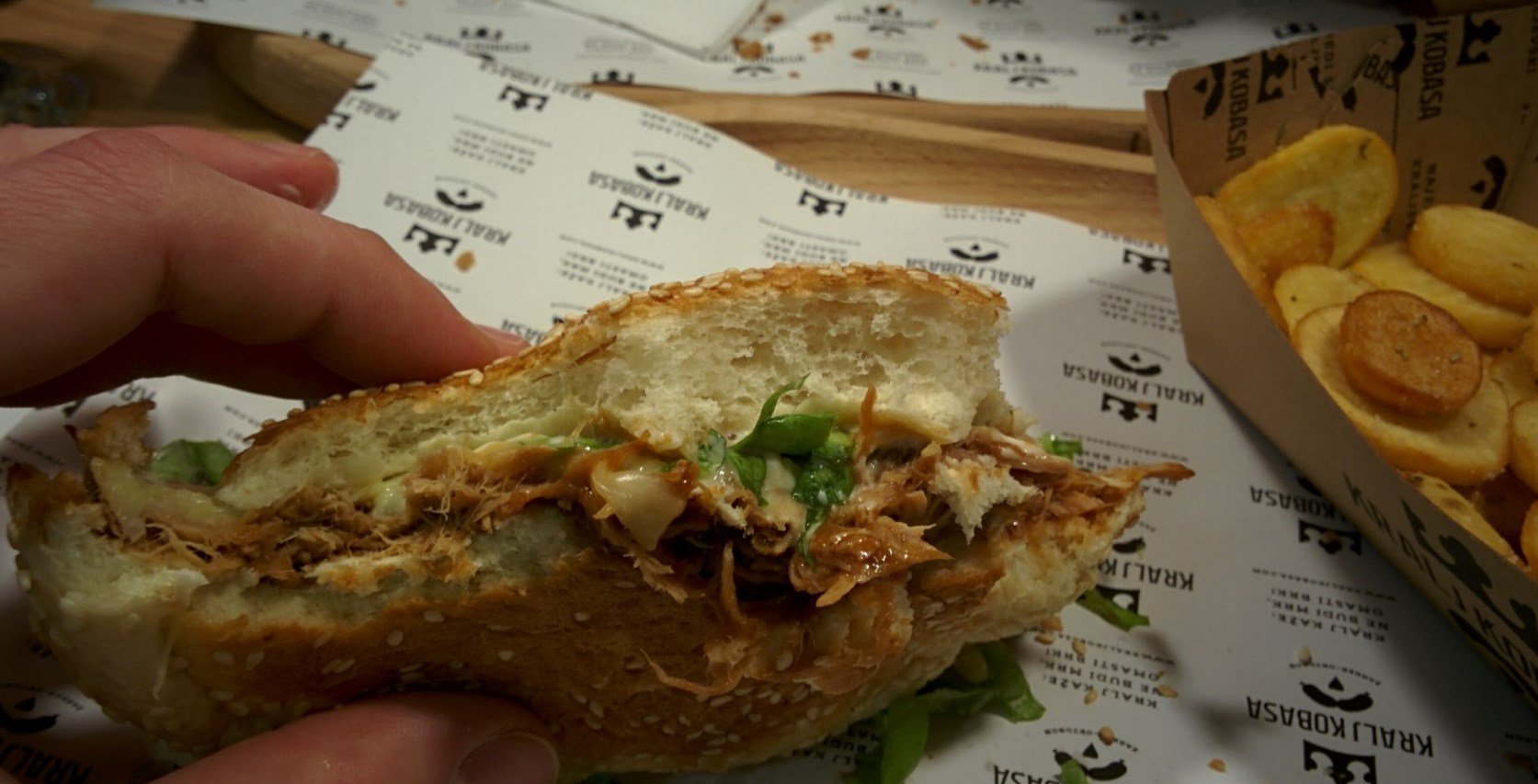 Honestly, I couldn't eat it in one try. Combined with the fries and beer, it was a little overwhelming. My friend, a bit larger than me, had no problems though, but I think it's safe to say we were not hungry any more.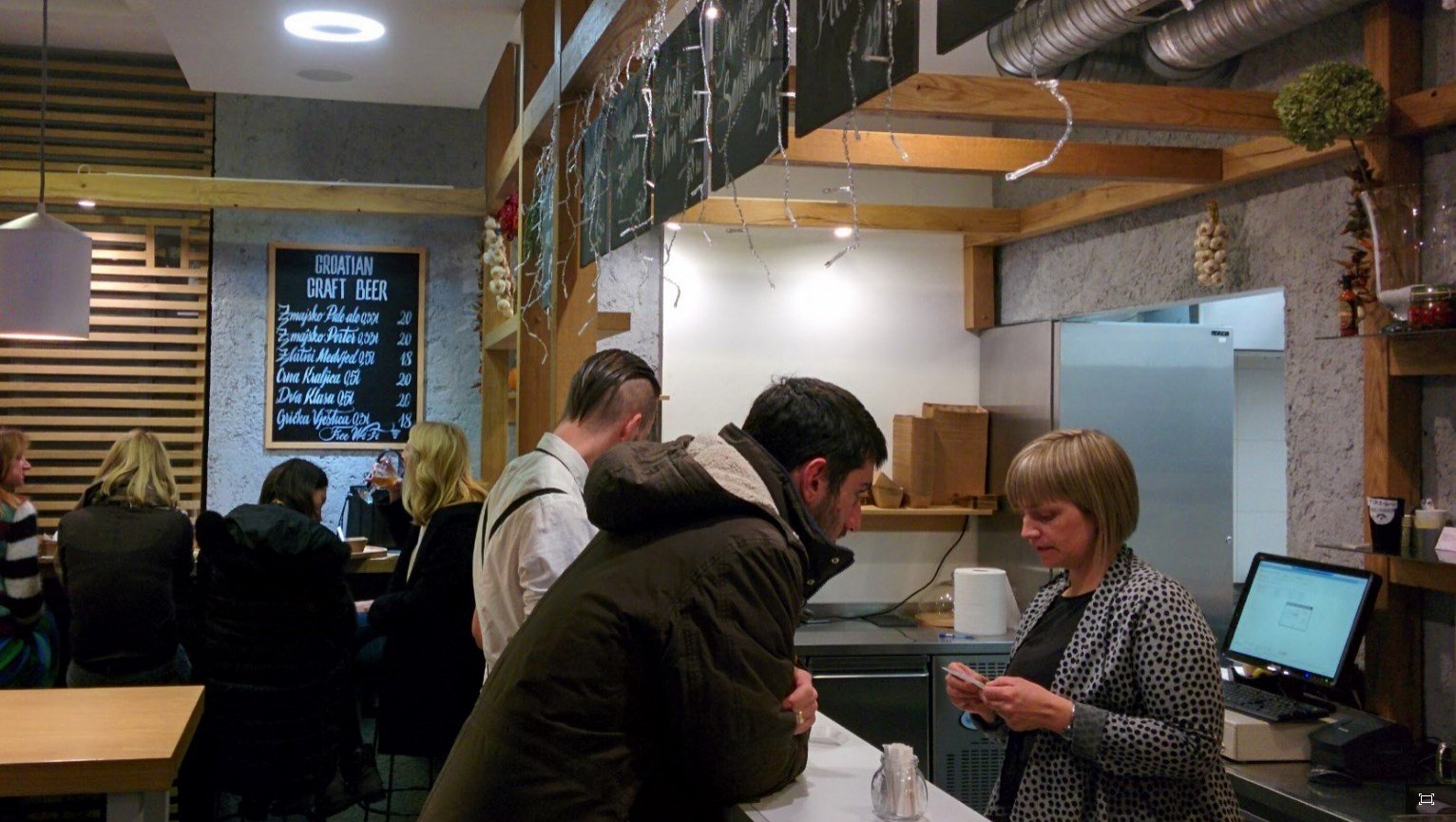 At least we though that we were full. Our minds changed when we noticed homemade ice cream cups in the window. Just to be sure, we added it in to the equation. I chose seasonal flavor of chestnut, and my friend picked some extravagant cinnamon, apple and vanilla taste.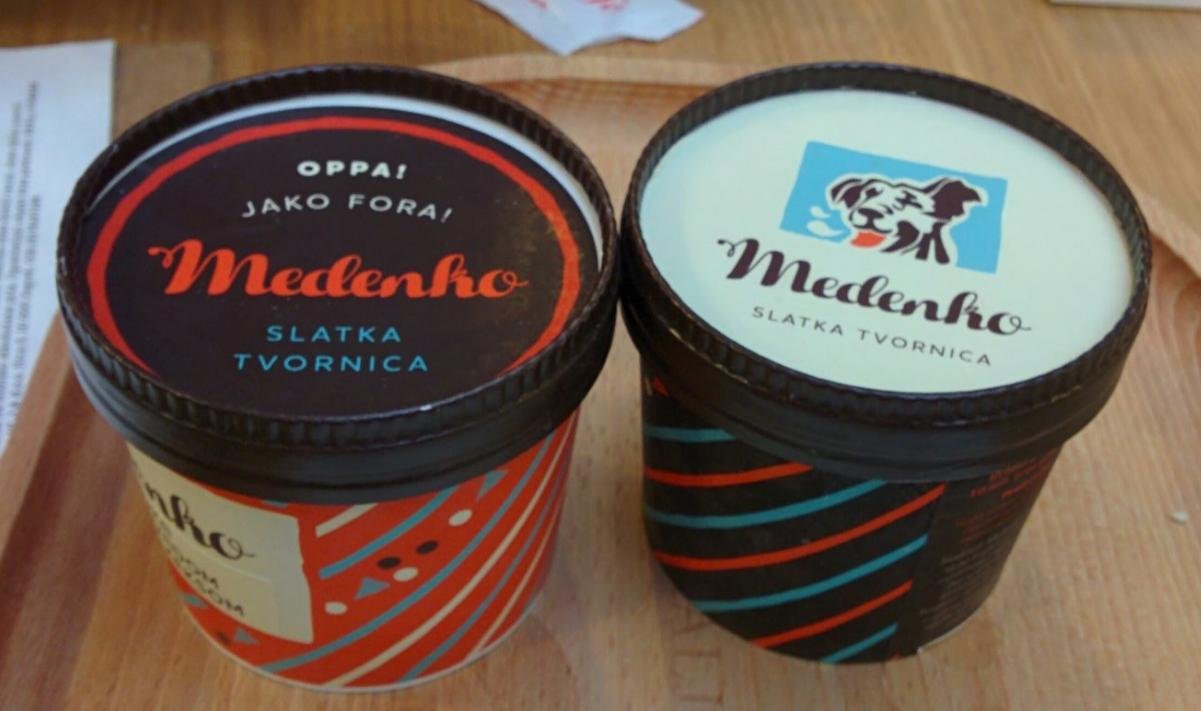 Ice Cream was produced in the traditional way of real milk and cream, with no artificial flavors, colors or preservatives. Delicious stuff! Couldn't wait for it to melt up a bit.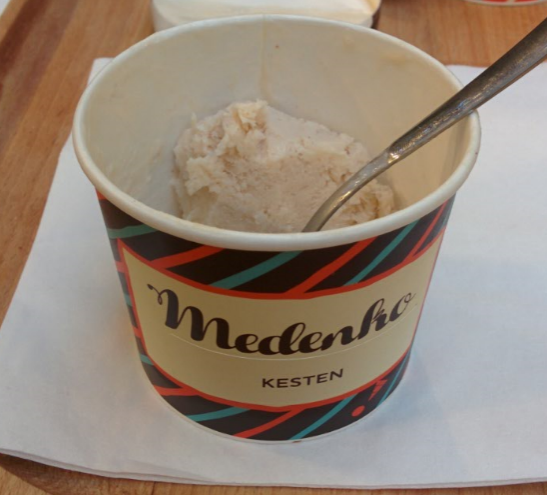 I liked the place. The prices were affordable. Two pork pulled sandwiches, two portions of fries, two beers, and two ice creams costed us 20€. More than O.K. if you ask me!
Be sure to visit in if you come to Zagreb for your winter holidays and are in the search of small, cozy and affordable local restaurant. (Zagreb was declared last years Europe's top Advent destination.)
Thank you for reading.