Development of Baby (2-6 months) / Bebek Gelişimi (2-6 ay)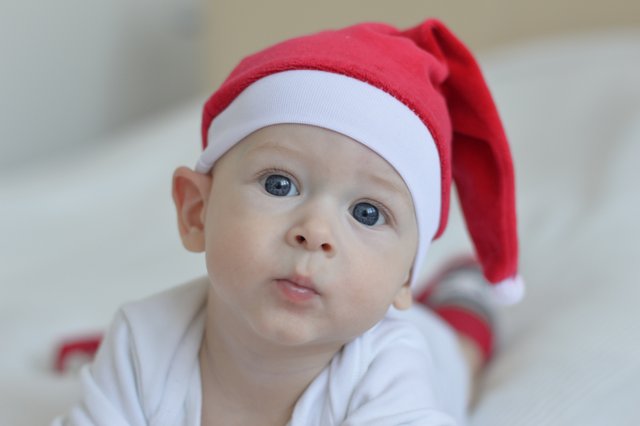 Beginning from the 2nd month, the 'social smile' begins. When they see a human face, they can smile back. So, they start socializing for the first time.
Can hold objects voluntarily.
Can raise and hold his/her head on 3 months.
In the 4th month his/her weight nearly doubles from birth.
The sight becomes greater and gains depth perception. While initially they tend to look objects with contrast colors -like black & white- later they like to look at colored and moving objects.
Baby starts exploring his/her own body. Baby can grab and pull his own ears.
Can sit with a support on 4th month and without support on 6th month.
Can laugh loudly on 4th month.
Have a healthy day!
---
"Sosyal gülümseme" 2. ayda başlar. İnsan yüzü gördüklerinde gülümseyerek karşılık verebilirler. Böylece ilk kez sosyalleşmeye başlarlar.
Nesneleri isteyerek tutmaya başlarlar.
Başını 3. ayda kaldırıp tutabilir.
Vücut ağırlığı 4. ayda neredeyse doğumun iki katına çıkar.
Görme daha iyi olur ve derinlik algısı kazanır. Başlangıçta kontrast renklere -siyah ve beyaz gibi- nesneler ilgisini çekerken, sonradan renkli ve hareketli nesnelere bakmaktan hoşlanırlar.
Bebek kendi bedenini keşfetmeye başlar. Kendi kulaklarını tutabilir ve çekebilir.
Bir destek ile 4. ayda oturabilirken 6. ayda desteksiz oturabilir.
Yüksek sesle gülmeye 4. ayda başlar.
Sağlıklı günler dilerim!