Hurting the one I love is something I never thought I could do. But whom am I a human, in an inperfect flesh to think that? I never saw it coming, it came, and all I could do was avoid it.
Everything started to crumble inside of me, I felt guilty and mind heavy so I had to let go what's inside of me. I felt that was the right thing to do. I guess it wasn't Afterall.
Letting go of what's inside of me changed everything about us. It shredded the little life remaining inside of our relationship. This is something I was prepared for and at same time not prepared for.
Now I have lost what I cherished the most, what I can never imagine loosing. I believe it's all for the best as it will make you happy. Happiness is what I want for you even though it involves loosing me.
Wish you all the best in life and a person that will love you better than I do.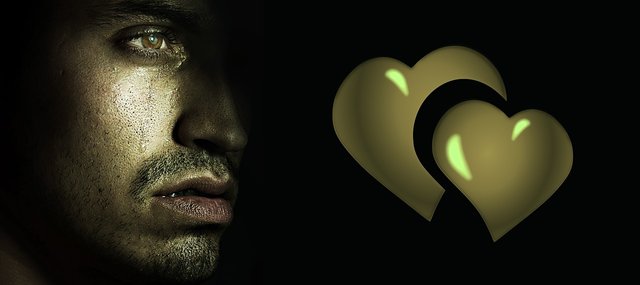 [Pixabay.com CC0 licensed]