😎 Project Alcazaba Lagoon II | Projekt Alcazaba Lagoon II | Proyecto Alcazaba Lagoon II 😍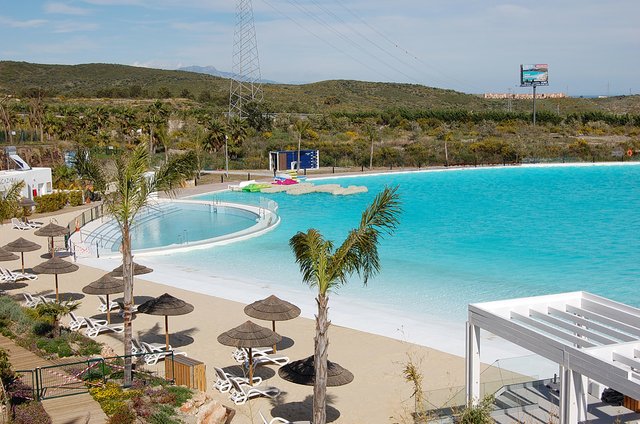 Today you will get to know one of the probably most beautiful complexes in the Andalusian landscape ALCAZABA LAGOON a real insider tip for investors and people looking for a second home or a property to rent in the Andalusian sun.
The meanwhile far beyond the region well-known development with the so far in Europe unique lagoon and with a very varied tropical planting (40.000 sqm) also with fruit trees, is extended just in the 3rd construction stage and enjoys an excellent reputation.
There will be 78 apartments with 2 and 3 bedrooms almost all with sea view, of which only 34 are available at the moment, the rest is already sold.
Prices start at 278.000€ for a 2 bedroom apartment (104 sqm), terrace (35 sqm) and garden, and end at 499.000€ for a 3 bedroom first floor apartment with 140 sqm living space and 170 sqm terrace.
Quietly located in the middle of a golf course, only 5 minutes by car from Estepona and its beaches as well as those of Casares.
Remember, it doesn't cost a cent to buy through us anymore, but you will not only have the information of the developer, but also the experience of our agencies who know the whole region very well and are there to help you with words and deeds.
If you have any questions or would like to visit the property, please call us at one of the following numbers:
+49 173 8154 682
+34 687 143 502
or send us an email to GF@homeinandalucia.com 😎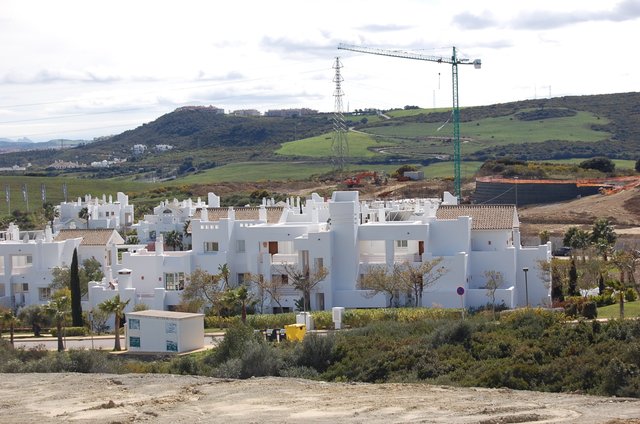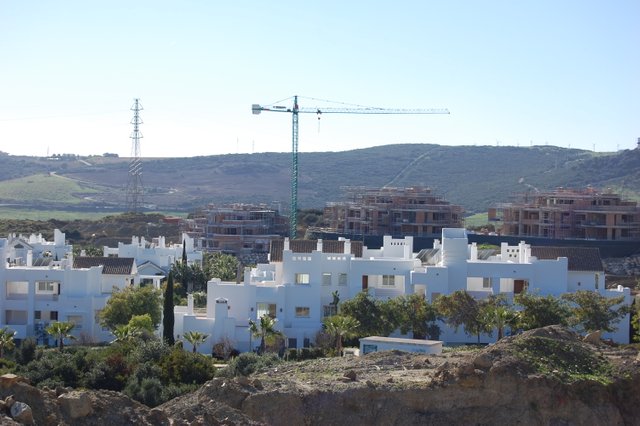 Heute lernen sie eine der sicherlich schönsten Anlagen kennen die in die andalusische Landschaft eingepasst wurden ALCAZABA LAGOON ein echter Geheimtip für Investoren und Leute die hier in der andalusischen Sonne ein zweites Zuhause oder eine Immobilie zum vermieten suchen.
Die mittlerweile weit über die Region hinaus bekannte Anlage mit der bisher in Europa einmaligen Lagune und mit einer sehr vielfältigen tropischen Bepflanzung (40.000m²) auch mit Obstbäumen, wird gerade im 3. Bauabschnitt erweitert und genießt einen excellenten Ruf.
Es entstehen hier 78 Apartments mit 2 und 3 Schlafzimmern fast alle mit Meerblick, wovon zur Zeit nur noch 34 verfügbar sind der Rest ist bereits verkauf.
Die Preise beginnen hier bei 278.000€ für ein Apartment mit 2 Schlafzimmern (104m²), Terrasse (35m²) sowie Garten, und enden bei 499.000€ für ein 3 Schlafzimmer Apartment im ersten Stock mit 140m² Wohnfläche und 170m² Terrasse.
Ruhig gelegen mitten in einer Golfanlage, nur 5 Autominuten von Estepona und seinen Stränden sowie denen von Casares entfernt.
Denken sie daran es kostet keinen Cent mehr über uns zu kaufen, alledrings haben sie dann nicht nur die Informationen des Bauträgers sondern auch die Erfahrung unserer Agenturen die die gesamte Region bestens kennen und ihnen mit Rat und Tat zur Seite stehen.
Für Besichtigungstermine oder Fragen rufen sie uns bitte unter einer der folgenden Telefonnummern an:
+49 173 8154 682
+34 687 143 502
oder senden uns eine Email an GF@homeinandalucia.com 😎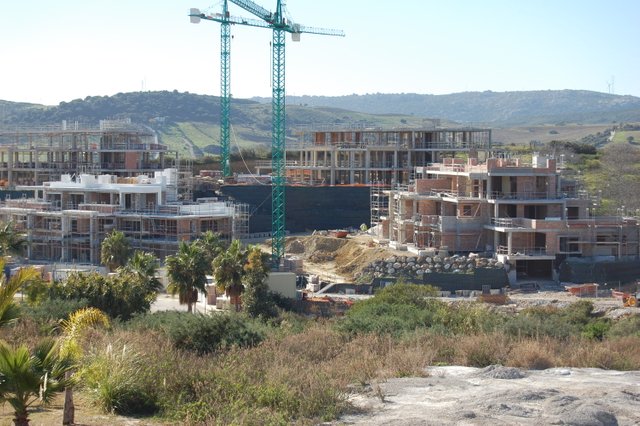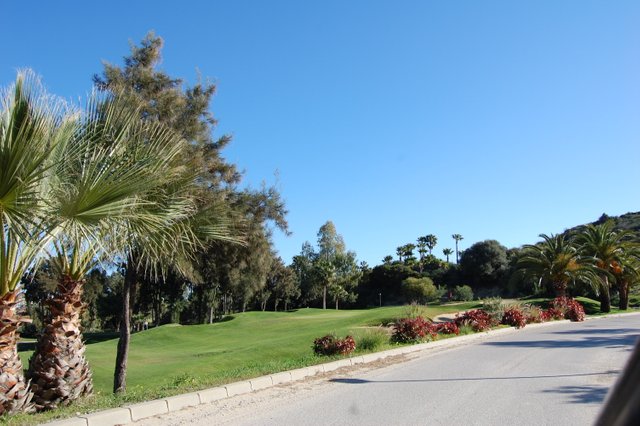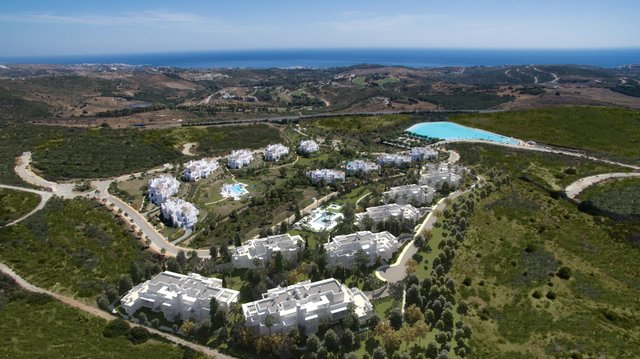 Hoy conocerá uno de los más maravillosos y bellos complejos del paisaje andaluz ALCAZABA LAGOON, un verdadero consejo para inversores y personas que buscan una segunda residencia o una propiedad para alquilar bajo el sol andaluz.
La planta conocida con la laguna única hasta ahora en Europa y con una plantación tropical muy variada (40.000m²) también con árboles frutales, se extiende en la tercera etapa de construcción y goza de una excelente reputación.
Serán 78 apartamentos de 2 y 3 dormitorios, casi todos con vistas al mar, de los cuales sólo 34 están disponibles actualmente, el resto ya está vendido.
Los precios empiezan en 278.000€ por un apartamento de 2 dormitorios (104m²), terraza (35m²) y jardín, y terminan en 499.000€ por un apartamento de 3 dormitorios en el primer piso con 140m² de superficie habitable y 170m² de terraza.
Tranquilamente situado en medio de un campo de golf, a tan solo 5 minutos en coche de Estepona y sus playas así como de Casares.
Recuerde que ya no cuesta un céntimo comprar a través de nosotros, pero no sólo tendrá la información del promotor, sino también la experiencia de nuestras agencias que conocen muy bien toda la región y que le ayudarán en todo lo relacionado con el tema de la vivienda y las obras.
Para ver las fechas o preguntas, por favor llámenos a uno de los siguientes números de teléfono:
+49 173 8154 682
+34 687 143 502
o envíenos un correo electrónico a GF@homeinandalucia.com 😎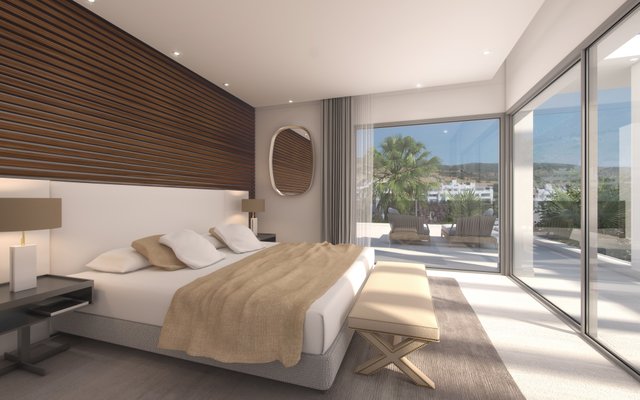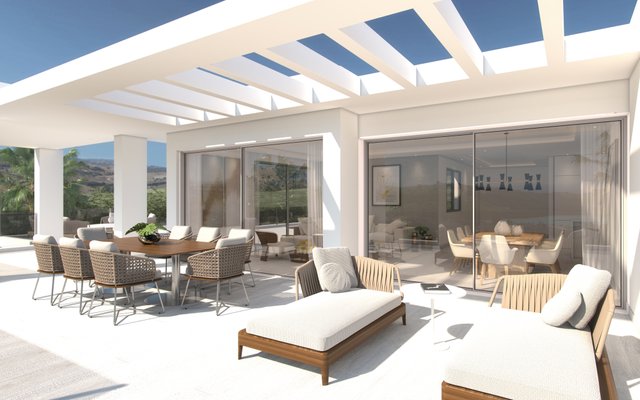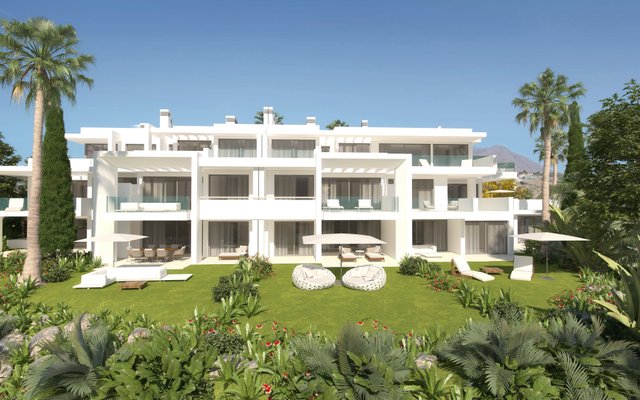 Alle Fotos im Post wurden von Don Thomas aufgenommen oder wurden der Agentur zur Verfügung gestellt und liegen genau wie die Grafiken unter Copyright der HR-Group | all pictures in the post are taken by Don Thomas or granted to the agency and coming like all graphical art works under the copyrigth of HR-Group (Parts of the text was possibly translated with www.DeepL.com/Translator)


😎 Sonnige Grüße aus Andalusien | sunny greetings from Andalusia | con saludos soleados desde Andalucía 😎
Don Thomas
Mitglied und Kurator im German-Steem-Bootcamp
If you like this post, don't forget to upvote, comment and resteem it. Also make sure to follow @don-thomas to stay updated about future posts.


Latest posts | letzte Beiträge | últimas publicaciones




HOME in ANDALUCIA | zur Facebook Seite




register with Steemfollower
to benefit from upvoting with power instead of -0-