All of us who have had pets know that we love our furry companions like a family member. They are always there for us, look at us with love, look forward to our return home, stand by us when we are sick, comfort us when we are sad, and give us thousands of moments of happiness.
This is the story of my Candy, my beautiful Golden Retriever.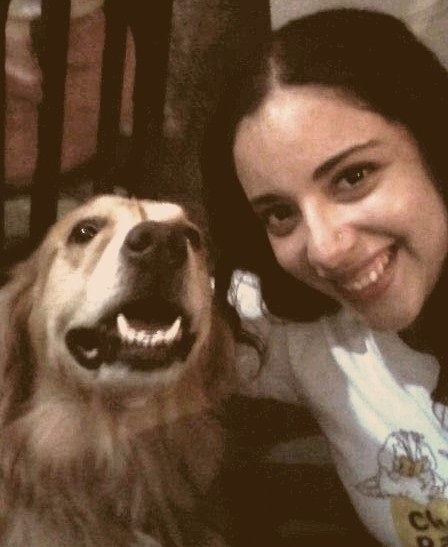 Unlike what everyone thinks (that I named her "Candy" after the animated series Candy Candy), I gave her that name because from the first time I saw her, I thought it was the sweetest little thing in the world.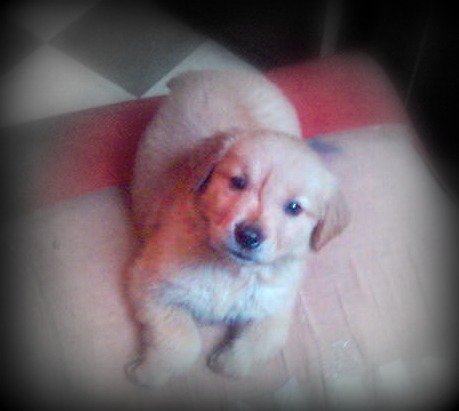 Candy had a very particular feature: a hairline that ran from her forehead to her muzzle. When she came to my house, the first few nights she would cry like a baby (well, she was a baby) and I would come up to her bed, hold her, sing to her until she fell asleep, put her back to bed, and a couple of hours later the process would be repeated. It never bothered me, it made me very sad that she cried like that, but at least she knew I was around to comfort her.
She was extremely affectionate and loved to accompany me, my uncle, my mom, and my grandmother (especially her, as she slept in her room). However, the early years were not easy; the Golden Retriever is a very active breed of dog and Candy was undoubtedly a playful puppy and never stood still.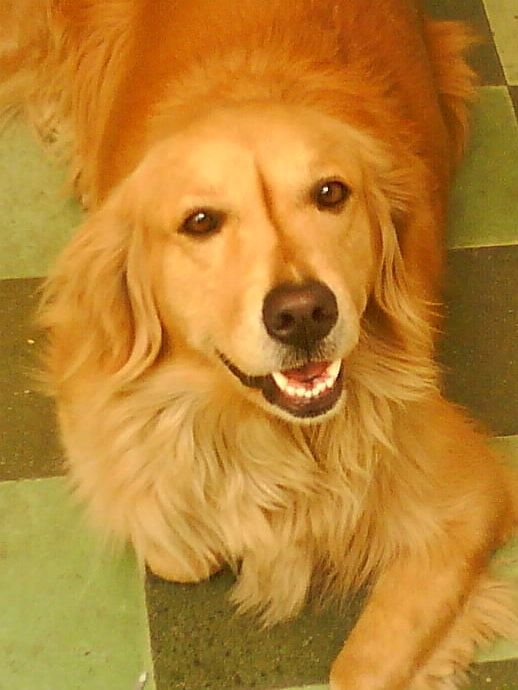 As the years went by, Candy learned to behave better, although she never stopped being cheerful and playful, and that made me very happy. She was a ninja dog; she would sneak away without making a sound while you ate until, when you realized, she was inches away from you, looking at you with her huge eyes. Normally when you spotted her, she would look away, as if it had nothing to do with her... She made me laugh a lot.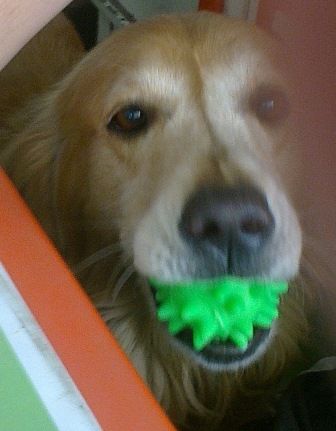 She was afraid of thunder, umbrellas, brooms... Anyway, almost everything. She seemed unaware of her size, and on stormy nights, she would take refuge under my desk.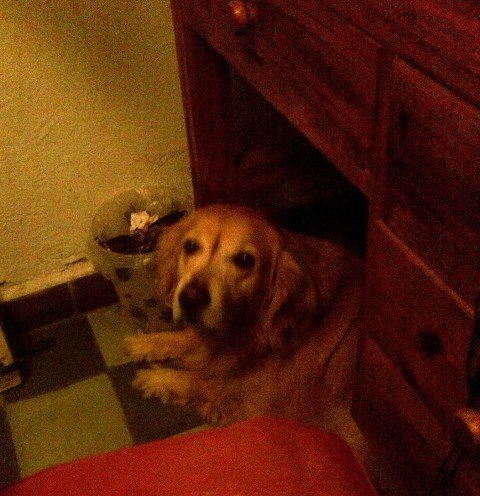 On the days I was sick, she would push her head against the door of my room and come to the head of my bed. She'd lean her head against me, and she'd just stand there and take care of me.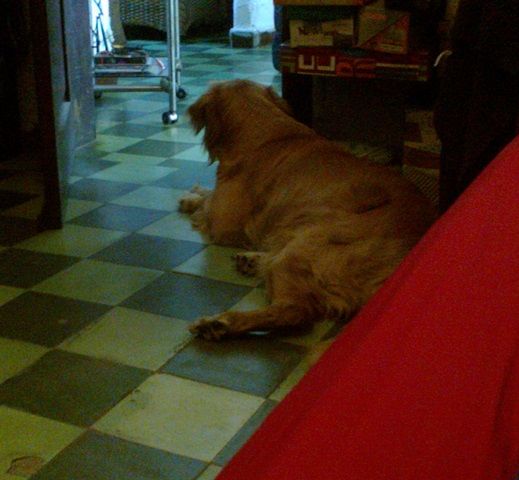 Candy was a healthy, happy dog for many years, until her hind leg dysplasia began to impede her movement. When we thought the worst was over, we'd find out she had several tumors.
At her 9 years of age, my family and I made the hardest decision of all, one that I don't wish anyone to have to make. Putting her to sleep was the best thing we could do to avoid her suffering... or so I repeat to myself, every time I feel guilty and the pain crushes my chest.
I remember the next day I had to go to work, and I didn't stop crying in the office all day. My co-workers understood. I didn't mind being seen crying, I just couldn't help it. I continued to work while the tears ran quietly.
Worst of all is the silence at home. When you open the door and she doesn't come running to you, barking and jumping. Not to hear her footsteps, the collision of her tail with the doors, her sighs.
Today I write this, four years later, with a heavy heart. Nothing prepares us for loss, and we never cease to miss those we love, but we must learn to live with it. She made me very happy every moment of her life, and I just hope that I made her happy too.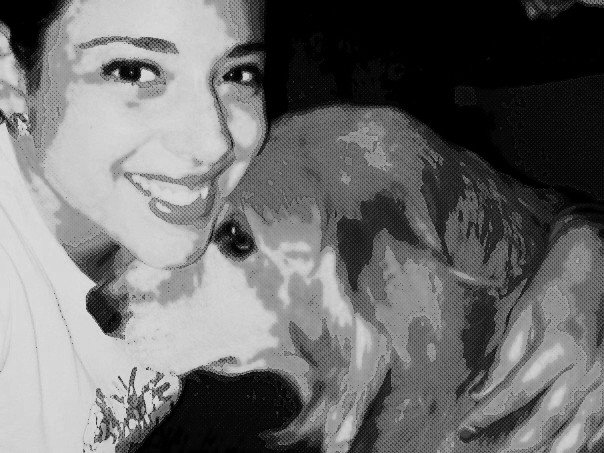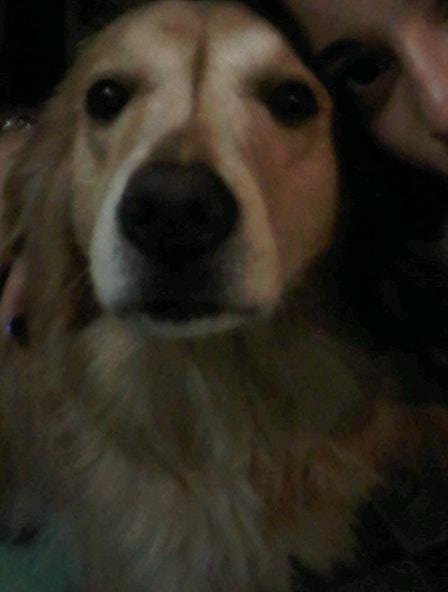 My dear Candy, if there's a heaven, I hope I can see you again. I want to hold you in my arms and scratch your belly and behind your ears, as you loved so much.
Thank you for making me so happy and allowing me to feel the purest form of love.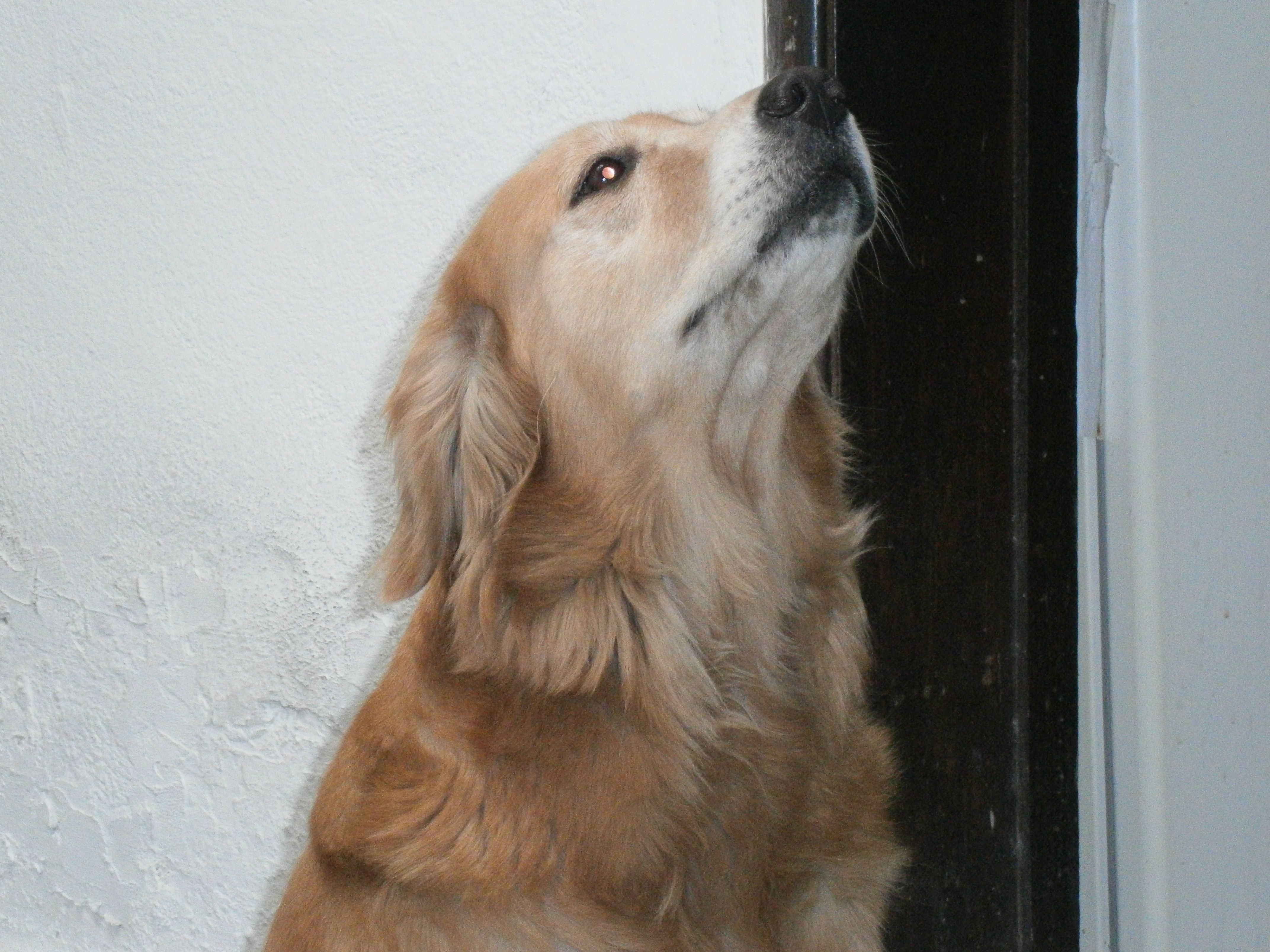 ---
*All pictures were taken by me.