Hello dear Steemians,
I won't say I'm back, because I was never gone, just absent for a while.
But I'm back and stronger than before - or something like that.
Nu, this is a story of a little petite chef knife I've named Lady Chef, I've made for, what turned out not, an English lady.
It all started a few months ago where one of my followers on IG began giving me and my knives just a bit too many compliments to be an ordinary follower.
So one thing lead to another and we started talking. She liked my knives and maybe she would like one but not right now... and so on.
I kinda liked her and was determined to get to the bottom of it and see what's the real reason she's not ordering one.
Now keep in mind that this was going on for a month or so, and all this time I was under the impression I'm chatting with an English lady.
Why? - you ask. Well, a few reasons. First of all her nick on IG is cookiesforengland. And, if that wasn't enough her language skills were well beyond your average US IG knife-lover.
Back to the story... After some additional probing, it turned out the Lady has quite petite digits, and all the knives I make would fall into the swords category.
With the mystery solved, I immediately said - Well, I can make you a petite chef knife! A real Lady Chef!
OK, it could be I wasn't that smooth, but I was something since she promptly started being happy in a proper lady-like way (still 100% sure she was English).
After the usual back'n forward and some pictures sent, I started thinking about design and how to incorporate everything I do into something so small.
First blueprint I did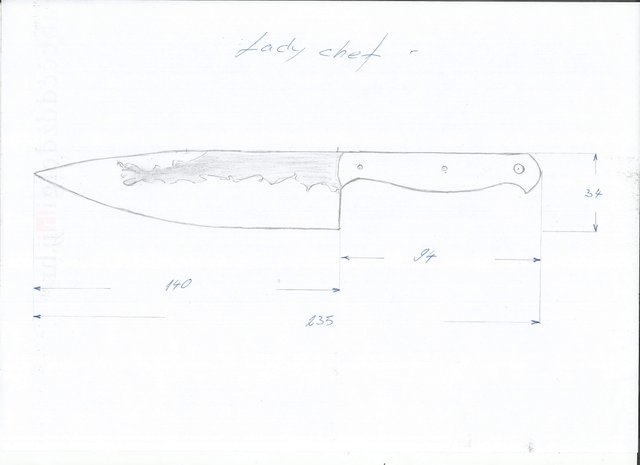 ---
After the design got OK, I've started the build.
I won't give too many specs since the measurements are in the drawing - so just the basics:
Steel - 1095 differential heat treatment
Handle - walnut with red G10 liners and brass pins.
The build
Hanging out with the gang from its batch, waiting for the HT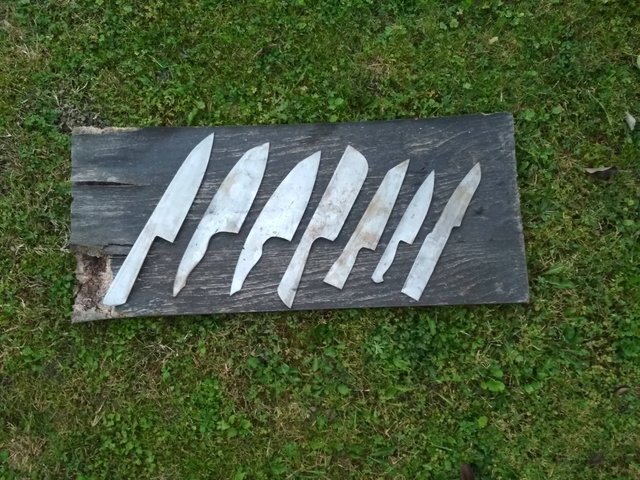 ---
Clay-prep for the differential HT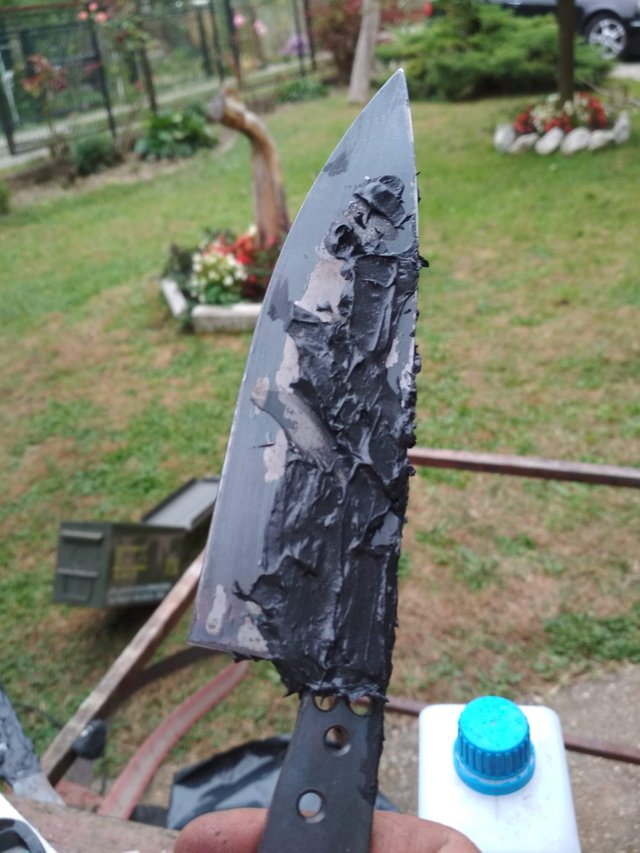 ---
From test etch off the grinder trough hand-sanding up to almost mirror finish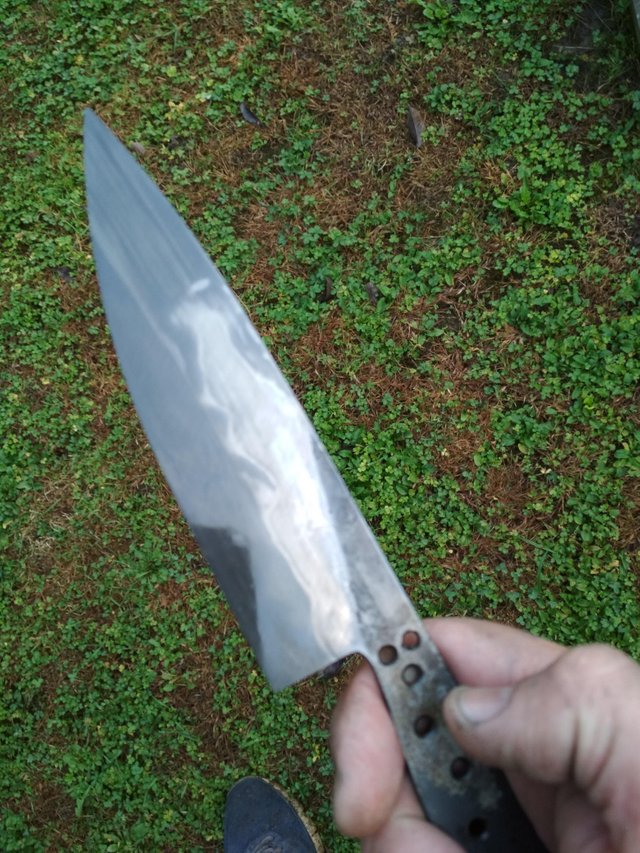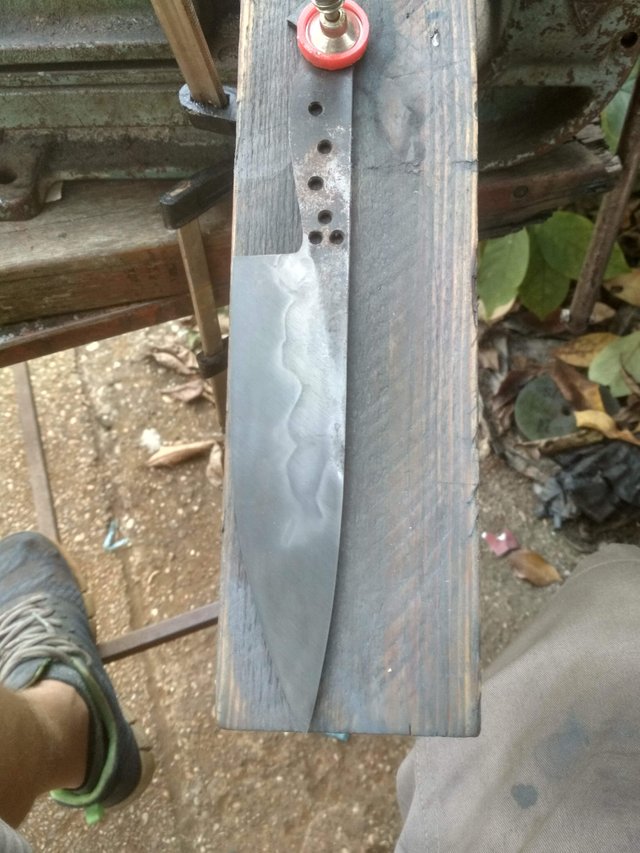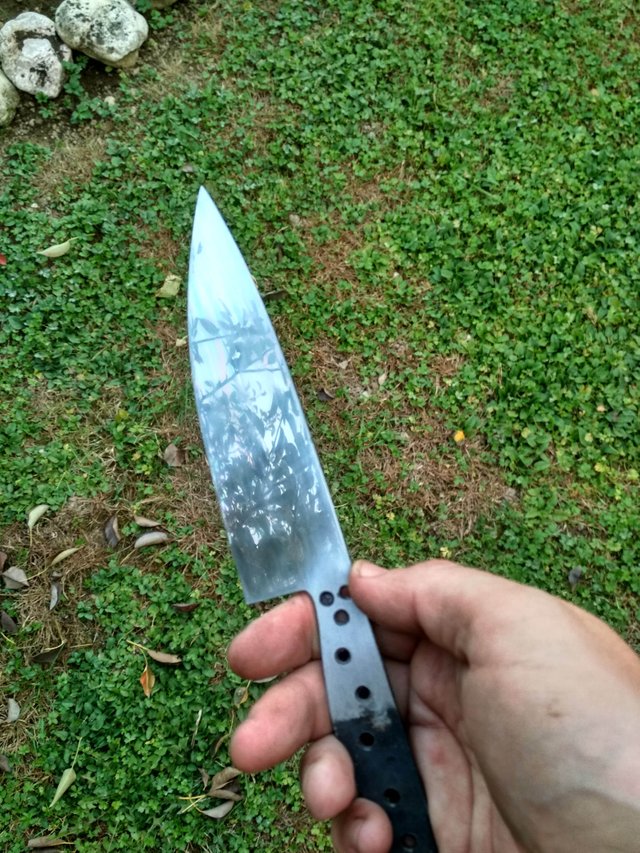 ---
Preping up the front of the handle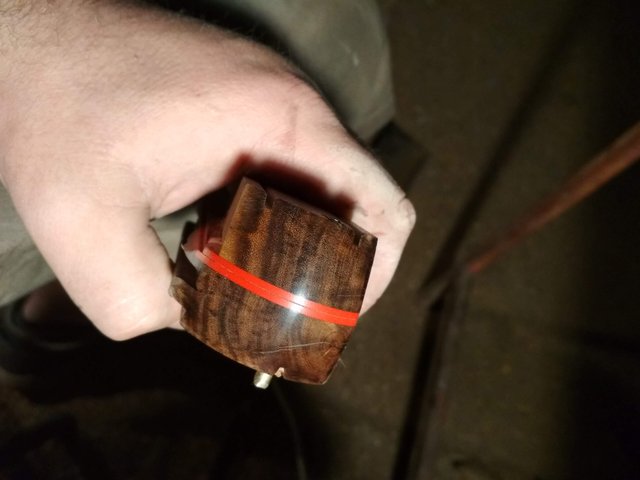 ---
Handle profiling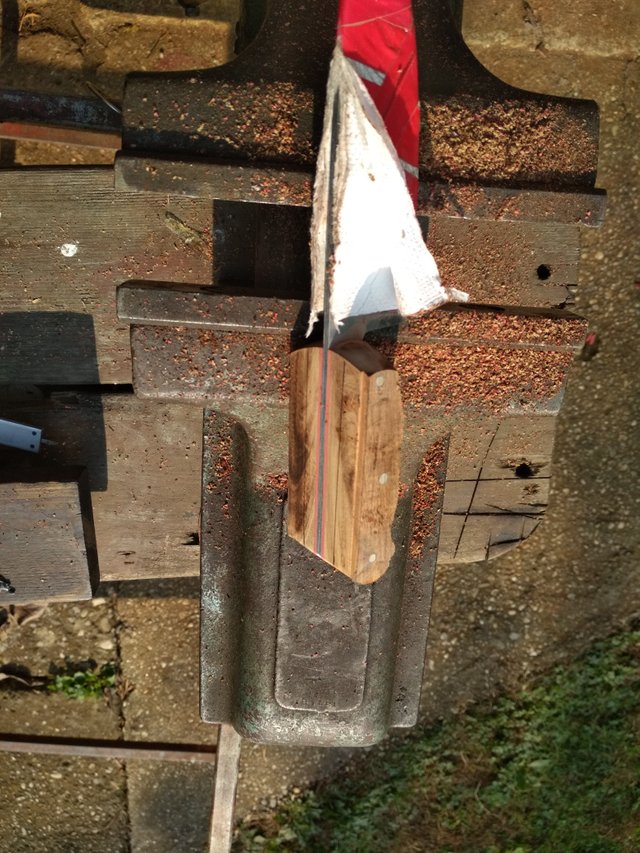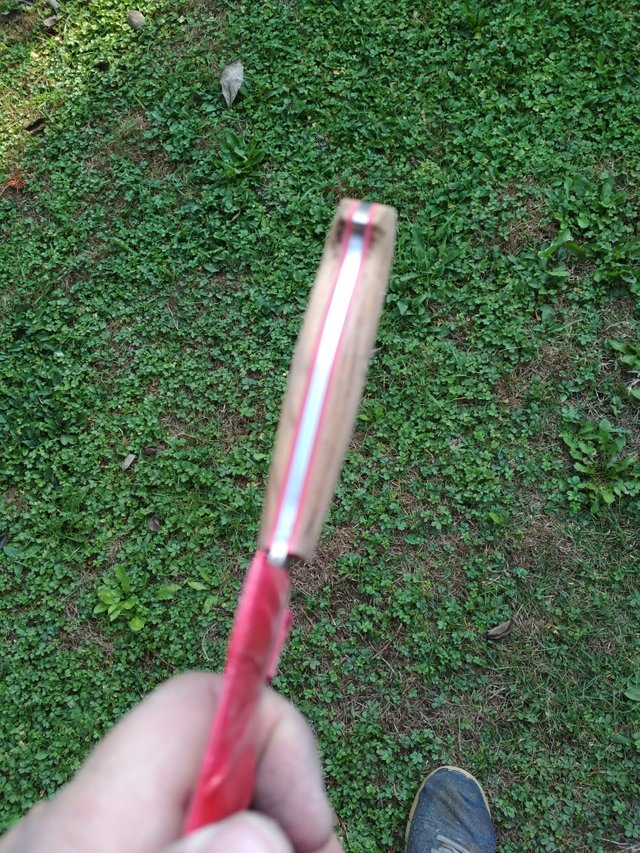 The final product, and some more of the story
So around that time, it was reviled to me that my Lady is not an English lady but a colonial one.
If I am anything, I am stubborn. And I do care what she says, I did this knife for the English lady, so I might as well finish the build with the same leitmotif.
Hence the final pics are taken with the aim of capturing a rainy-night-in-London atmosphere. It was actually raining and way past sunset in Zagreb so why the hell not.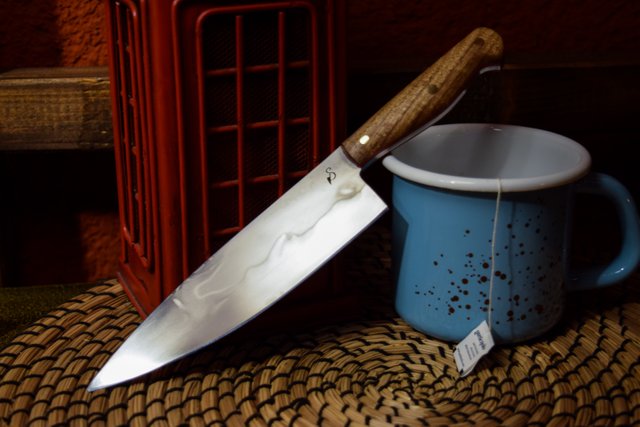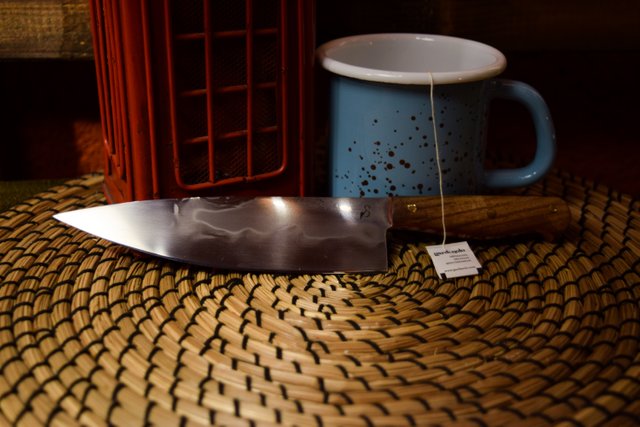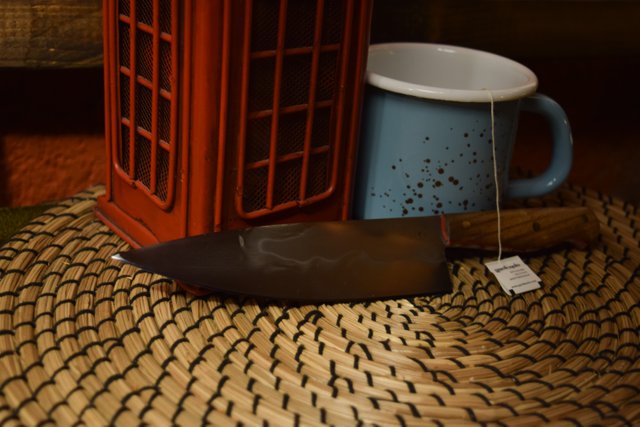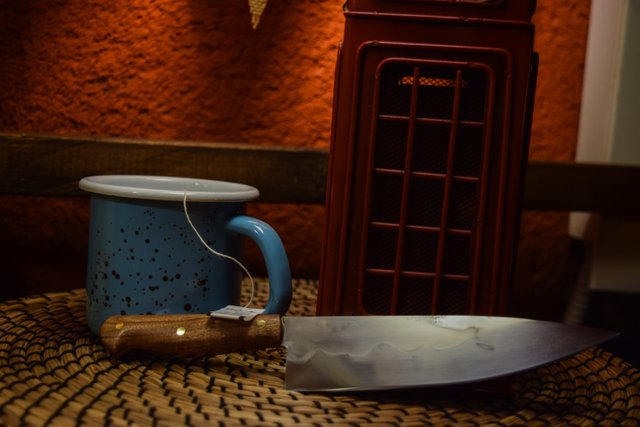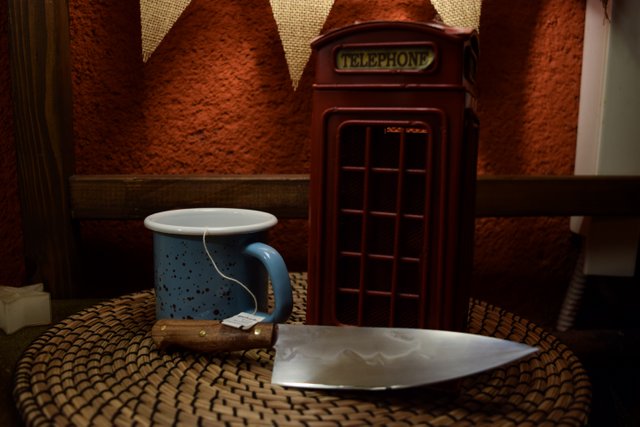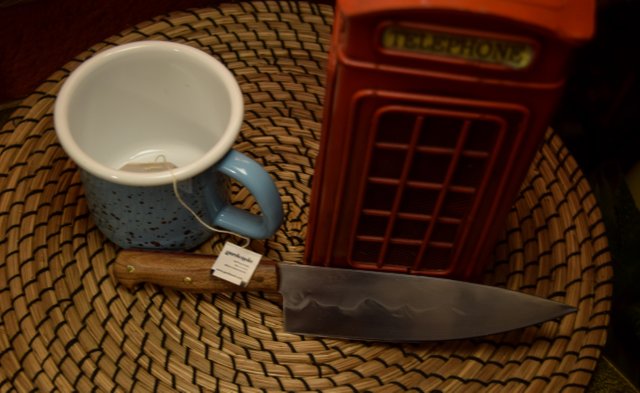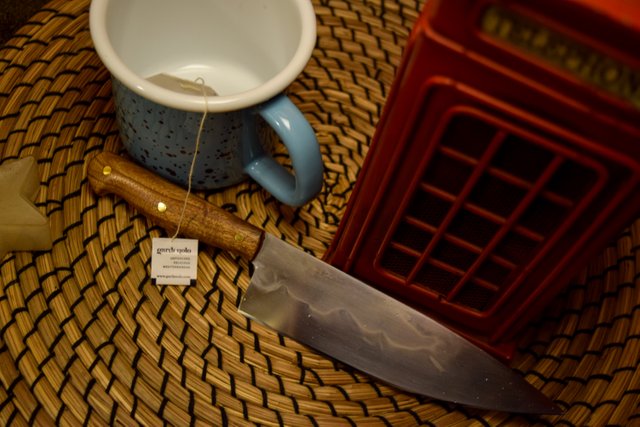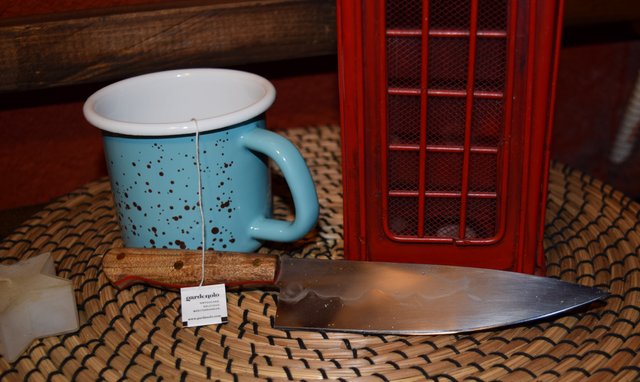 ---
Oh, apparently my (not an English) lady was really upset when she realized I've used the first sketch as a stencil and that it was lost in the making of the knife. She was planning to frame it and hang it on the wall.
What can you do when you hear something like that but take a pencil and draw a new one.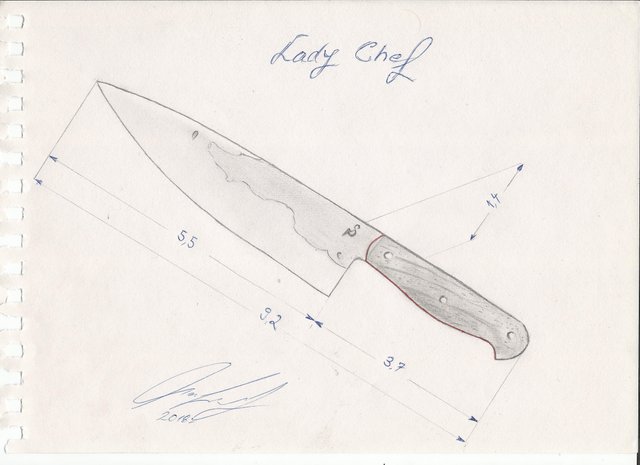 And that's it. Thank you for stopping by and see you sometime with something...
P.S. If someone knows how to fix the pics code, I would appreciate some help. - Solved, thank you @carlgnash