The following is an article I have written on what the skeletal record can tell us about dinosaur behaviors. It will be written here in several parts with citations at the bottom of each.
Examination of giant long-necked dinosaurs (sauropods) challenges many perspectives. An animal that dragged its tail on the ground should routinely leave a tail drag within fossilized trackways, but tail drag impressions are rare. Skeletons provide additional information. Select areas of the tail in some sauropod specimens have vertebrae fused to one another, as noted in this National Museum of Natural History diplodocus exhibit speciman shown below. (Rothschild and Berman 1991). The fusion occurs at a specific location in the proximal caudal vertebrae, approximately two-sevenths of the distance down the tail from the hip (sacrum).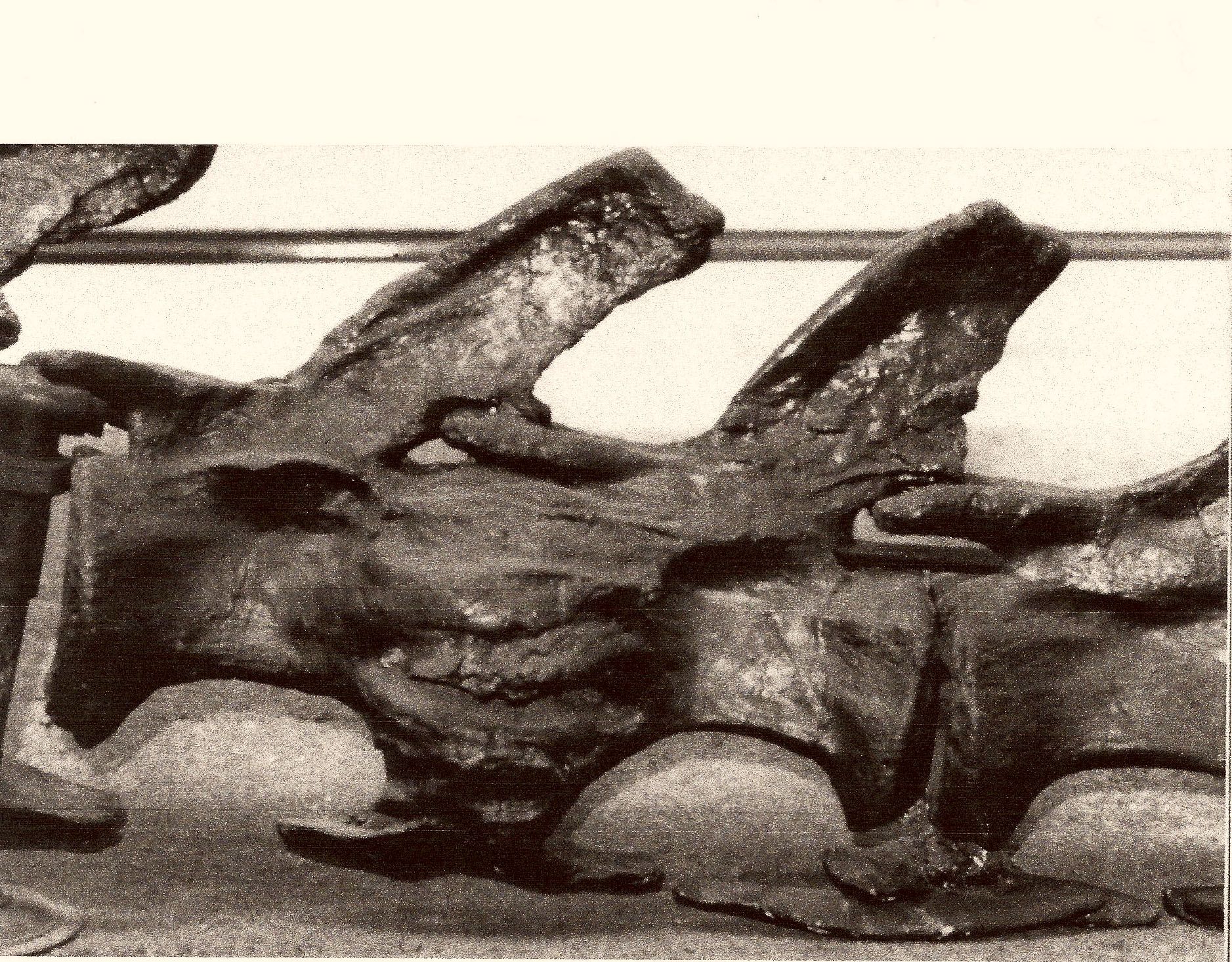 This specific location is noteworthy, as mechanically it would strengthen that area of the tail as a buttress. Civil engineers tell us that cantilevered structures require buttressing approximately two-sevenths of the distance from their main attachment (analagous to the sacrum in sauropods). This buttressing through fused caudal vertebrae is present in half of Diplodocus and Apatosaurus skeletons examined, and they could not have dragged their tails. Sauropods are now illustrated with tails extending aloft horizontally in line with the sacrum.
Rothschild, B. M. and Berman, D. S. 1991 Fusion of caudal vertebrae in Late Jurassic sauropods. Journal of Vertebrate Paleontology 11:29-36.
Coming in Part 2: Translating the skeleton