So this is what my winter truck box camper looks like, built for less that $500!! Very warm in -20C too 😀
Hey hey heeeeeey
So as some of you may remember from before, when I used to frequent this platform daily, I work on the oil rigs in Western Canada and I have decided to made the trek back.
This time however I decided to build myself a camper, on a budget! One that I could possibly survive in during the winter months... This is what it turned out looking like!
The whole project cost me less that $500 to build

---
I want to give a huge shoutout to my family and my girlfriend for helping me with this project, without them for support, this project would never have taken form!
---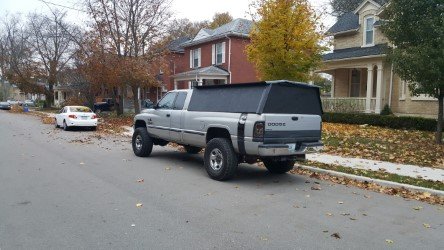 So we built this awesome unit in the 8 foot bed of my '99 Dodge ram 2500, 5.9L Cummins diesel, out of 2x4s, some plywood, some insulation, some silicone and a number of days to assemble it all.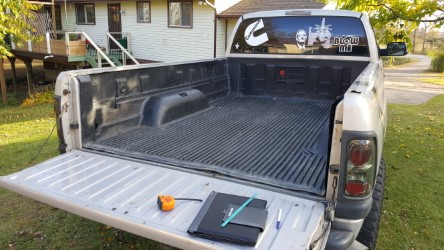 We started by measuring everything and coming up with a basic idea of what we were going to build!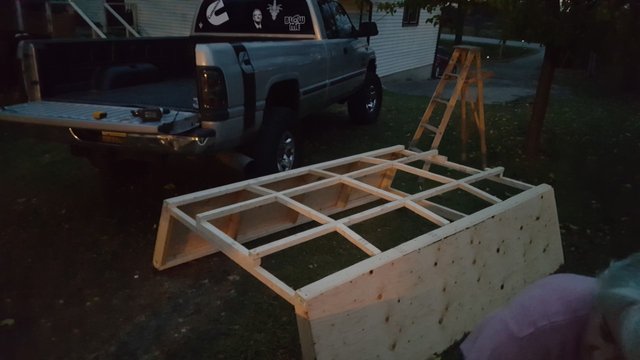 This is what our basic shell looked like, built mostly out of 2x4s to maximize the space I could stuff with insulation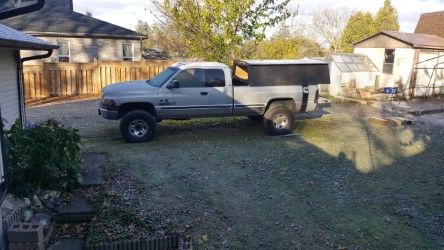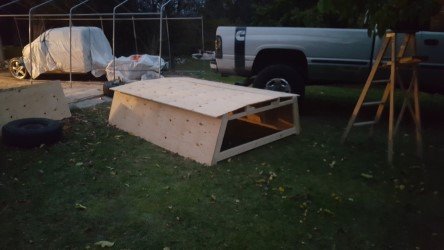 We covered the 2x4 shell with half inch plywood. I would have used thicker plywood, but I was trying to do this on a budget, and since the price of wood is crazy right now up in Canada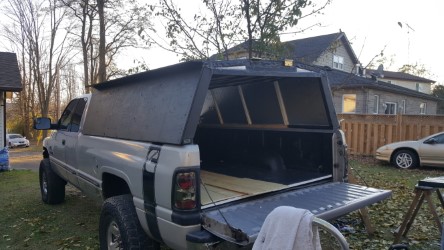 We coated the outside of the box camper with a dark black waterproof deck stain and I sealed all the joints with an exterior clear silicone.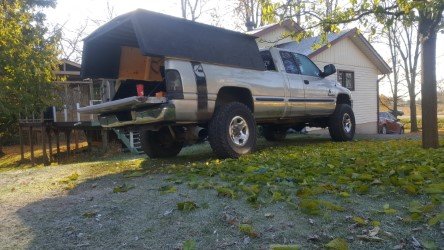 We then stuffed all gaps in the frame with insulation. I was given a whole bunch of 1" thick insulation which we jammed into every crevice we could!

Below you can see all the insulation stuffed in, as well as on the floor. We stuffed fiberglass insulation behind the plastic box liner to try and keep heat in from the bottom as best we could! Then we put a piece of 1" insulation down and then covered it with piece of 1/2" plywood (with cutouts for the wheel wells)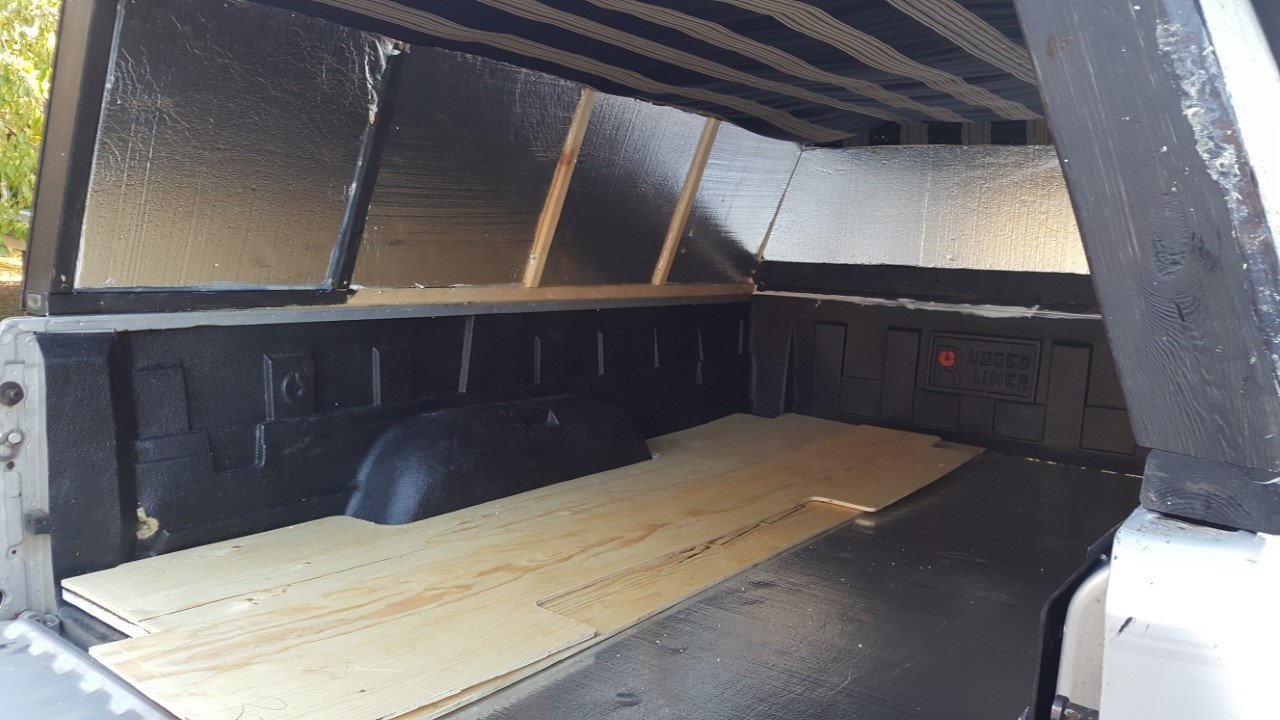 I framed in a bed outline, and used 4" thick foam as a mattress.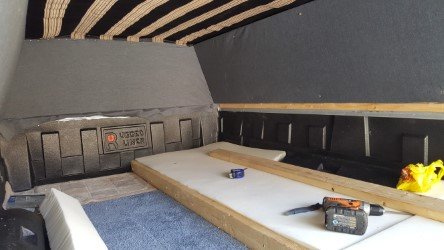 We threw up a headliner to cover the roof. I chose to use a dark fabric because... well I was given it for free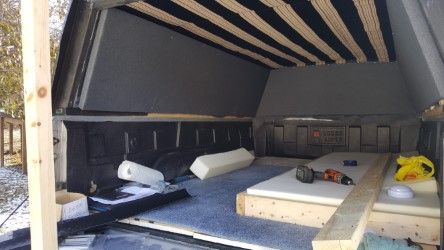 You can see we used a blue carpet for the floor. Under that we laid down some soft squishy foam matting as to give the floor some softness.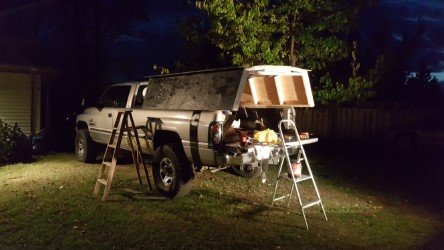 We worked all hours of the day to get this project finished!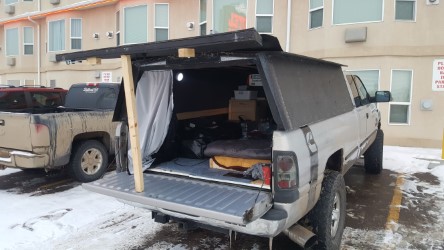 Here you can sort of see the flip open door we put on. It is just hinged up top and flips up, and then held open by a piece of wood.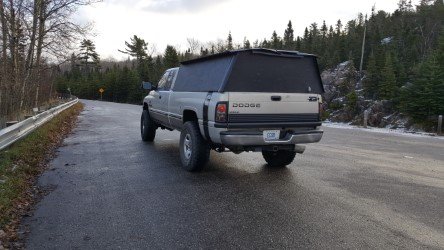 Aaaand here is the finished product from the back!
---
So I also made a short little video showing how I setup whilst on my travels!
---
Ive slept in it now for about a week, and every night it ends up so hot in there sometimes, I have to turn the heater off until it gets cold again, then i turn it back on. I have now got myself a little heater with a thermostat on it, so it self regulates according to how hot or cold it is inside
Stay tuned for more!!



Thanks for taking the time to look at my winter project!!
All pics and videos were taken by myself
Find me on twitter HERE

---