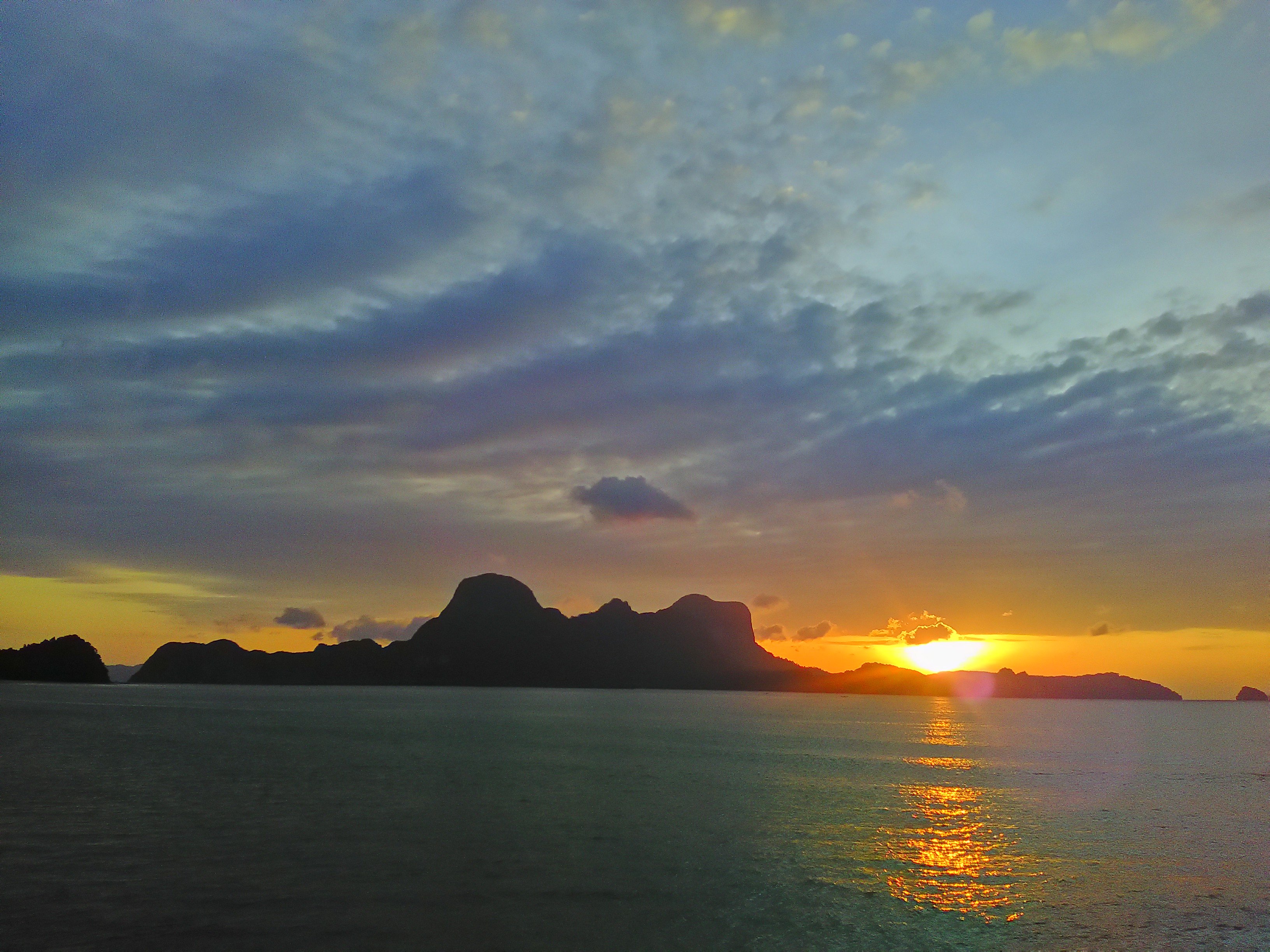 For the past few years, I was living my dream nomadic life. I was traveling and living in different places. It was fun at some point. The discomfort and uncertainty triggered a lot of introspection. What am I doing now? Where do I really fit in this world? It seems that wherever I go, I just won't belong. Perhaps I was born not to be part of the whole anyway. Now I can't imagine going back to that kind of lifestyle unless I am really prepared for it.
Clandestino by Manu Chao used to be my anthem on the road. I was an illegal human being. And if you're wondering, there's really such a thing. I was crossing borders looking for a new life somewhere else. I had various temporary jobs. I liked being a 'clandestina' because it felt good to be a gangsta. It felt good not to conform. I faced my own adventure as if it was an integral part of my life.
Now I am having a different kind of adventure. The adventure of trying to be a member of the society. I had been away from my computer for 2 days as I was taking care of some bureaucratic stuff in another city. I was planning to finish it all one day but failed. There were just way too many things to do with so little time and resources. I was dealing with all the stress of it. The tax people were working on my business certification and they were charging me for a lot of things. I had to contest for that 'late filing fee' thing because I just transferred my tax registration to another city recently. And they waived it straight away. Like what the hell? If I am someone who just say yes to everything, I will surely end up paying a lot of money. It was so easy for them to punish people who barely earn for a living. I wanted to do everything at the same time but I didn't bring a lot of money with me. It will cost me to stay in the city or travel back and forth. But, thanks to cryptocurrency, the transfer was a breeze. I had the money that I needed within a few minutes. The ironic thing was that I had to use my SBD to pay the tax.
Is this the cost of being a part of the society now? "You will be penalized for this and that..." and so I was told. The government must be earning a lot of money in this way. Let's not lie to ourselves, we all know where the money goes in this part of the world. I remember how it was easier to be an employee because the HR took care of all these things. All I had to do was work and follow. All they needed to do was deduct a big chunk out of my pay. It was also way easier to travel and be a "clandestina" because then I had no problems disobeying the law somewhat. I got my pride and status that way. Now I feel dumb about these things because I am not used to conforming. Anyway, I will probably get better in time.
I was trapped in the doom and gloom of uncertainties when I was on the road. Now trying to make it in this life with my new venture feels the same. However, I'd rather stay put and deal with it with a roof over my head. I just don't know how long this is going to last. I'll just stick to my goals and my plan. Mind you, starting a business is pure hard work. Staying focused and blocking all the negativity is part of the difficulty. I can still live life my way while behaving like everyone else. There's risk to trying to be different.
What this has done is create a difficult situation for those who don't want to get stuck in an unfulfilling job for years, those who don't fancy the idea of nomadic life, and those who don't want the risk of running their own business. Sure, I'm down to the last. Will I make it or break it this time around? I'm not getting any younger and the thought is triggering the existential crisis.
You are constantly fed with the lifestyle porn of entrepreneurs and travelers. Unless you are born with a silver spoon in your mouth, nothing in this life will ever be easy. It's not going to be easy one way or another. Don't be distracted by what everyone else is doing. There are too many other incredible ways to live your life. Try everything.
It's time to stop overthinking and just go with the flow. I know it's easier said than done. I'm even getting tired of my own anxiety. The fact of the matter is that I still have a lot of life to live. I don't have to know everything NOW. I have to stop trying to solve the puzzle. I'm just happy enough that I make progress with the goals that I have set for myself, and perhaps, I will find my place too. It's just a matter of when, not if.