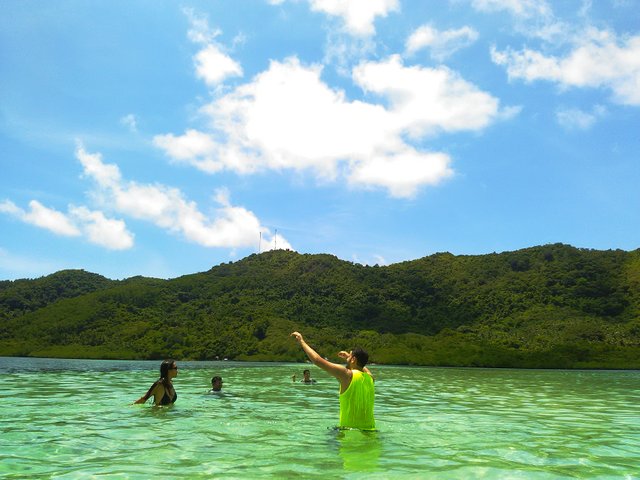 I've been away for a couple of days for my big tour just in time Steemit is going through this hardfork. Basically, I designed an itinerary for these three guys from India. One guy is celebrating his birthday and the other is going to get married soon. They didn't have much time so they wanted everything hassle-free. I tried to make everything perfect and according to my plan, however, the perfectionist in me got in the way a bit. Inevitably, there were some minor mistakes along the way. The good thing is that now I know where to improve on.
I designed a special placard with their names on it so the driver will hold it while waiting at the airport. My service provider failed to relay the card to the car company. I was a bit upset about this mistake but my service provider tried to make it up to me by bringing the sign to the hotel to welcome them. The guys arrived and told me that one name was misspelled. Now, this was my own mistake. They also rented motorbikes and one was not working. The last thing that I want is when things fail at the wrong moment. I talked to my supplier to have it all fixed. The most important thing is to find a solution straight away to make it up to them.
We had some food+pub crawl around the beach town. I took them to the nicest restaurants and we went to a bar by the beach for the surprise birthday cake and celebration. The birthday celebrant was really happy about all the preparation. It all turned out well!
I felt like I had known these guys for years. They were really fun to be with and I love that I can be myself with them. They really care for each other as they've been friends since their childhood. And they've been planning this trip for a long time. I'm really glad that I was chosen to be their trip planner.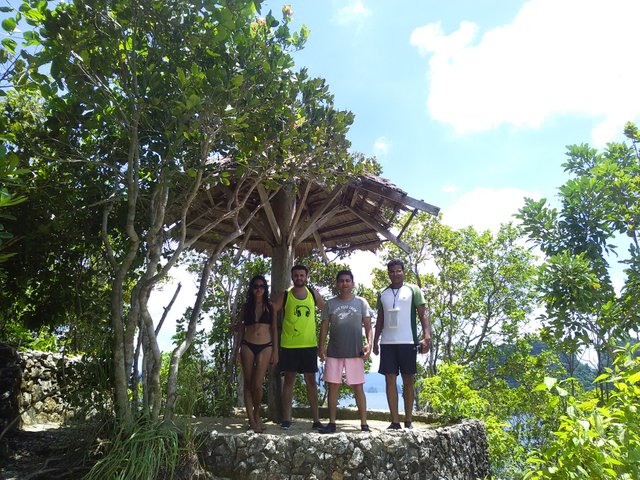 The snorkeling tour was really amazing! I've asked my service provider to leave early so we can arrive at the sights without the crowd yet. There was some waiting time in the beginning and that was because the boat guys didn't arrange the permits and all the night before. I hope this part of the trip will be improved next time.
Anyway, the guys absolutely loved the tour! One problem was that the boat crew failed to prepare more vegetarian food for one of the guys. The dietary preference is really important and if this would be some other group, they would have complained straight away and even give me a negative review.
The next day the guys took the PADI open water course. They had limited time so I was kind of pressuring them not to hang out in their hotel or party. They didn't do the eLearning part so I made them sit to watch the PADI video course at the dive shop. Yesterday, I joined them for their last dive. Finally, they got their PADI open water license! I am so happy for them.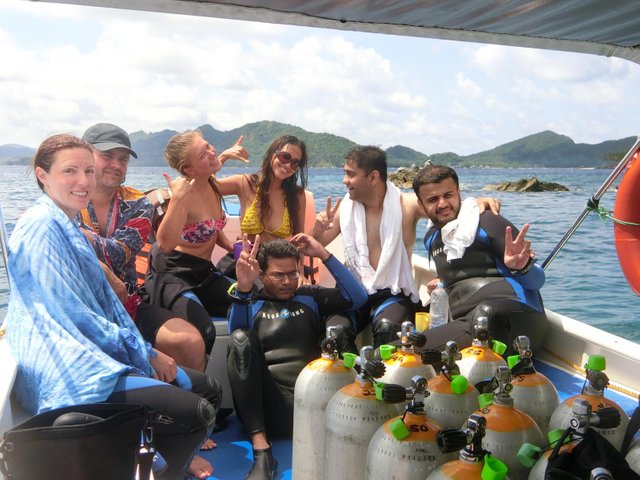 This is us with other certified divers on the boat.
Overall, the whole trip was really amazing. I was there with them from start to finish. I was actually quite sad when they left this morning.