Experience | 4th International Yoga Day – 21-Jun-2018
Welcome to the fourth International Yoga Day. Yoga day is celebrated worldwide on 21st Jun since its inception in 2015.
📌The current Indian Prime Minister Mr. Narendra Modi at UNGA first proposed the idea of International Yoga Day on 27 September 2014.
He said: "Yoga is an invaluable gift of India's ancient tradition. It embodies unity of mind and body; thought and action; restraint and fulfillment; harmony between man and nature; a holistic approach to health and well-being. It is not about exercise but to discover the sense of oneness with yourself, the world and the nature. By changing our lifestyle and creating consciousness, it can help in well being. Let us work towards adopting an International Yoga Day."
⚡ Yoga is not merely an exercise. It unites You with You and Nature. It unites the Breath, Body and Mind together. Brings to comfort from discomfort, rest from restlessness, peace and joy with oneself. ⚡
Today, we have participated in the fourth International Yoga Day in Hyderabad, India @ BHEL stadium organized by the Art of Living (AOL) teachers and Central Industrial Security Force (CISF) Unit.
Happy to share you some of the pics.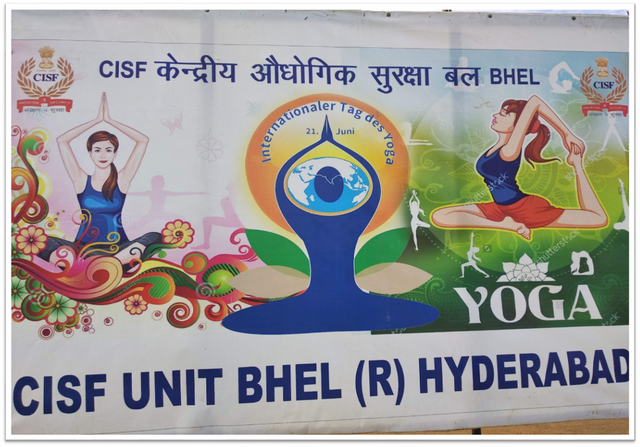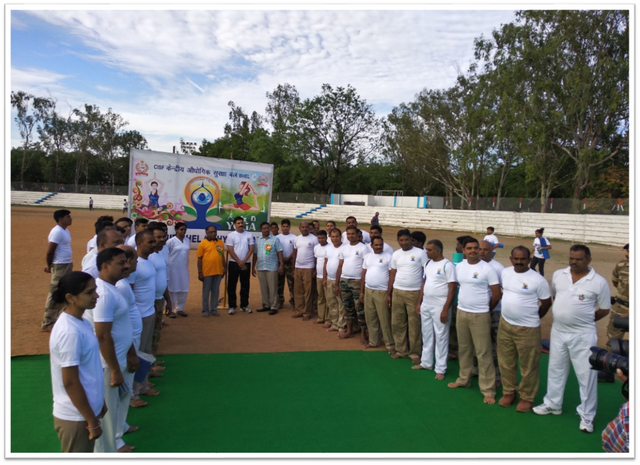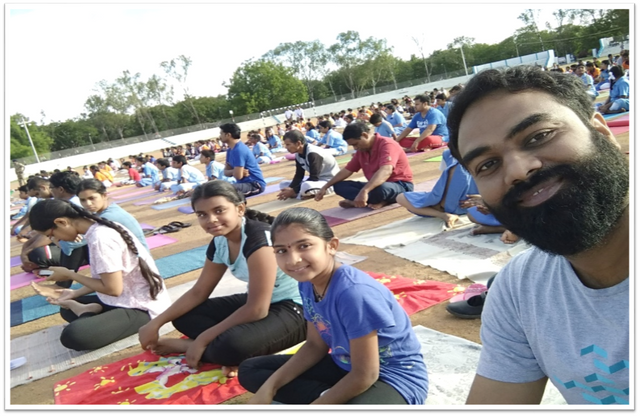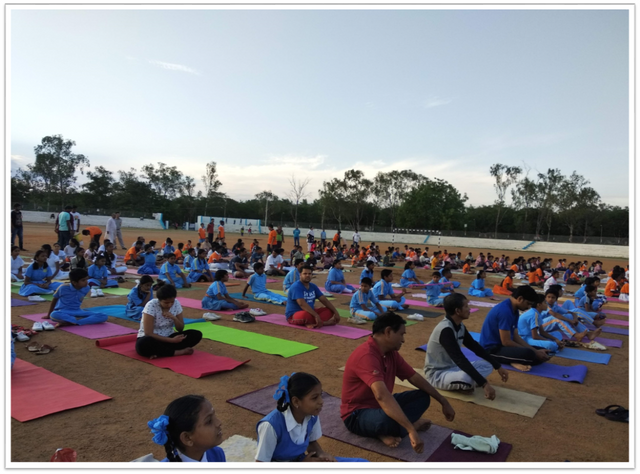 👉 02-Jul-2017: Participated in Malaysia @Dataran Merdaka, Kuala Lumpur. Organized by PPP National Youth Wing and the event was listed in The Malaysia Book of Records having the largest participation in a Yoga session. I am one among the 3035 participants :-)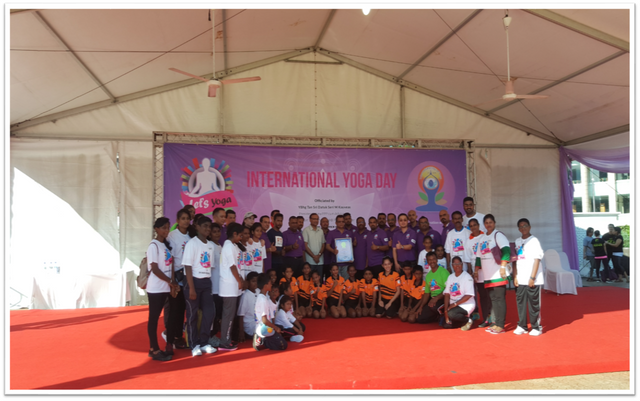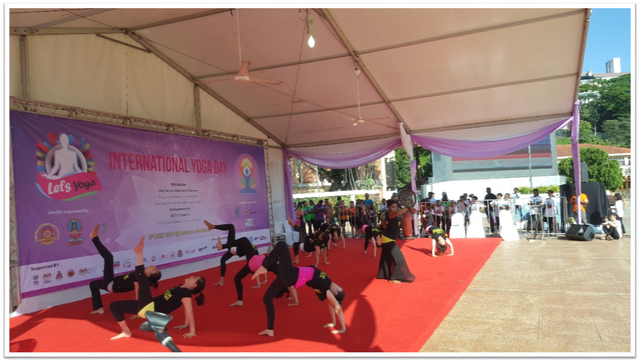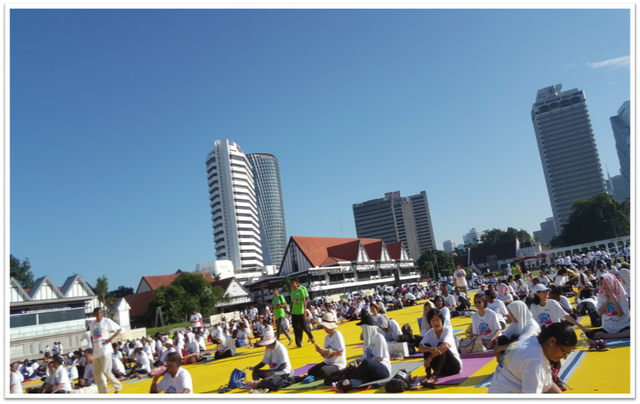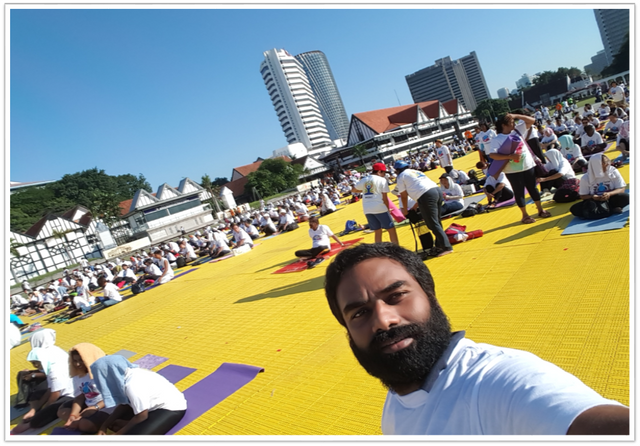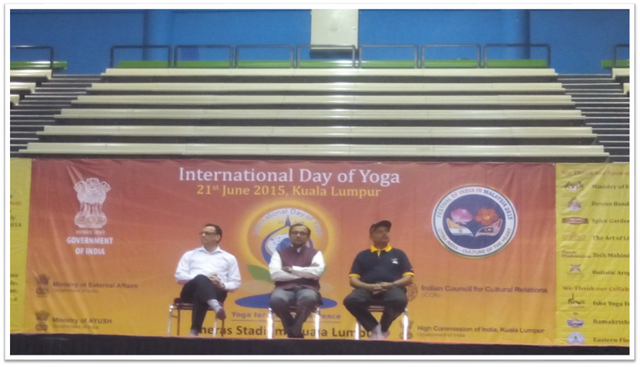 Wishing everyone get to participate in the International Yoga Day.
Browse through the happenings: https://yoga.ayush.gov.in/
Image © NaveenKolli All Rights Reserved
| Category | Event Experience |
| --- | --- |
| Camera | SmartPhone |
| Lens | NA |
| Location | Uttarakhand, India |
---
👉 To view more please visit my blog https://steemit.com/@devrajsinghrawat
📌 Thank you in advance for your comments...
📌 Mannabase is an online platform for the world's first Universal Basic Income cryptocurrency. You are also welcome!
https://www.mannabase.com/?ref=e7e72550c8
⚡ All your RESTEEM's always are much appreciated here, and always noticed ⚡
🚀 Stay Tuned & Keep Steeming,
Cheers