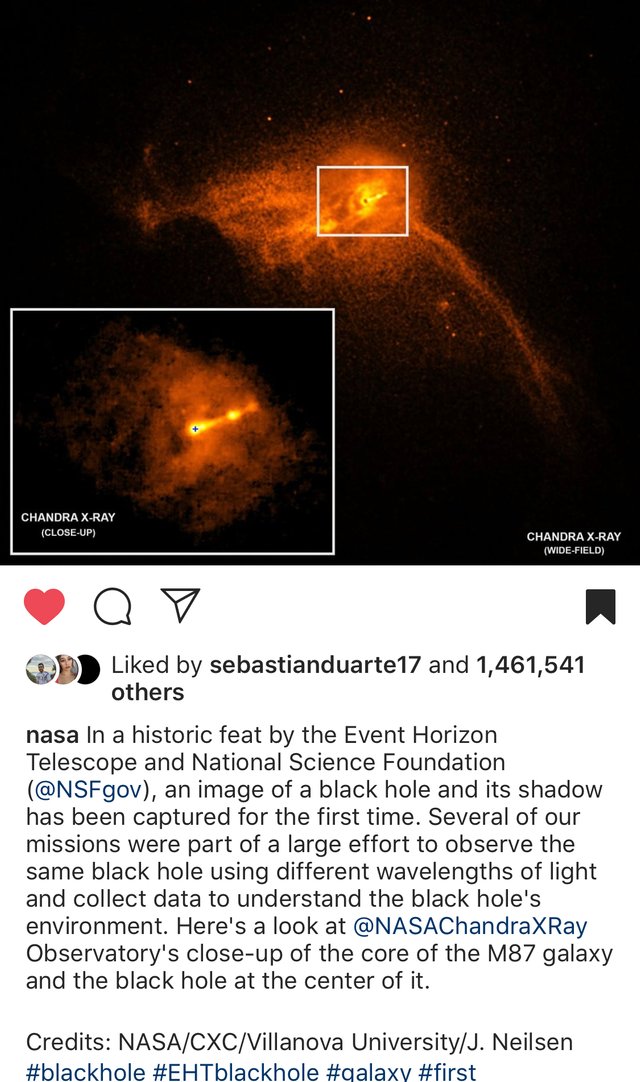 Never before have we achieved this!
We all hear about black holes, yet not much has been shown, proven and known about them.
Let's hope this discovery is the first of many!!
This world is changing at the most rapid pace.
It's hard to keep up with everything happening on the Steem blockchain, let alone the entire universe!
I am a believer and firmly hope that we will become a space bearing civilization in my lifetime.
I want to fly in spaceships...
See the moon...
See mars...
And beyond!
I want to see our species mine asteroids for resources and then use them to better our world and every other world and space station that we inhabit for generations to come!!