My mother was what I might describe as a "Kitchen Gadgeteer." 
She loved cooking, and every time she'd come across some fancy new tool or machinery, she became all atwitter and consumed by the idea that she "had to have it."
When she passed away a few years ago, the process of cleaning up afterwards involved an extensive sorting of kitchen devices that often made me wonder what insane person had dreamed them up in the first place.
Considering Our Busy Lives
This is not an article about my Mother, or about weird kitchen devices.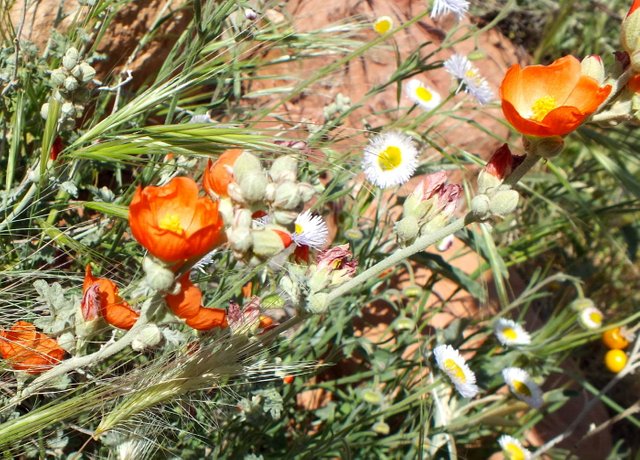 High desert wildflowers
It's about all the "fancy tools" the world is inundated with, allegedly in service of — somehow — making our lives easier.
Time management tools, housekeeping tools, bookkeeping tools, tools to keep track of the tools that keep track of the tools we use. Or don't use.
No matter where you turn, or what you're thinking about, "there's an app for that." And then there are apps to consolidate all your apps.
Reminds me of the old days before the invention of "universal" remote controls.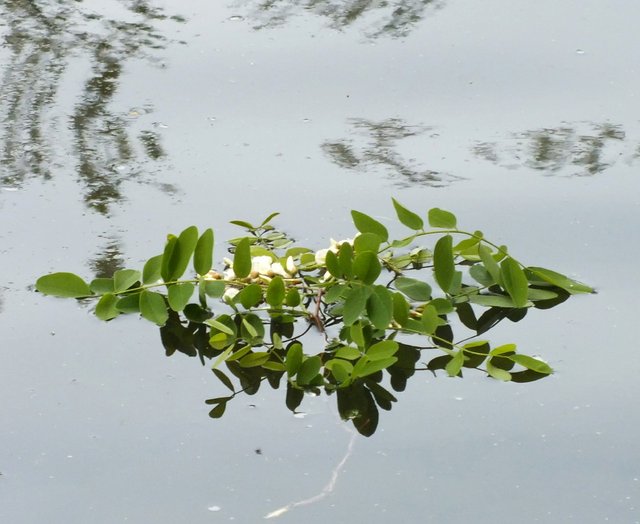 Branch floating on water
The sad thing is that most "helping tools" don't actually help, at all. For starters, there's usually a learning curve involved, and it often involves "training" us to do things in specific ways we don't normally do things. So there's time and effort involved in changing our behavior patterns.
I remember running into that with trying to use "QuickBooks" software for small business accounting, many years back. 
Because I had multiple businesses that shared some resources but not others, and yet were autonomous accounting centers, it pretty much turned out that I would have to complete restructure the way I was keeping records, in order to use QuickBooks. Which I estimated would be about an 800-hour process of "reverse engineering." All so I could use a piece of software designed to help me and save me time.
Some Tools are Just Plain Stupid!
Going back to my mother's kitchen for a moment, there's a lot of stuff that has no business existing, in the first place.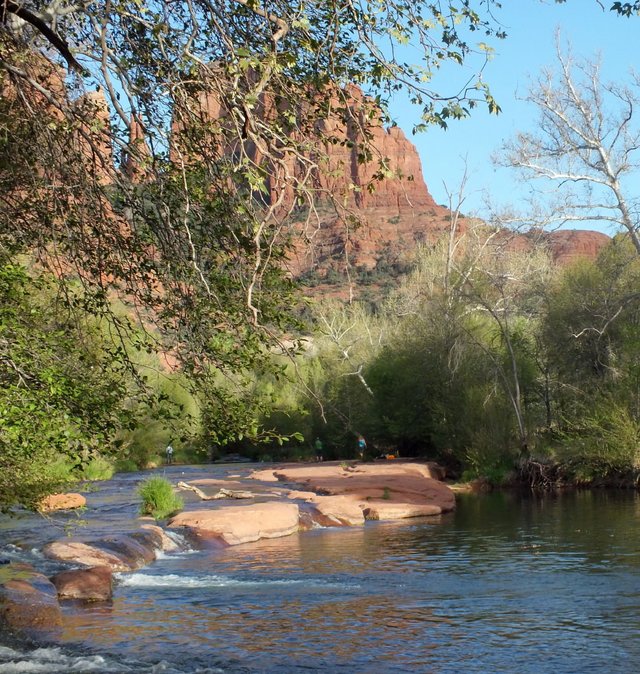 Oak Creek, near Sedona, AZ
A "meatballer." Why? A device — hard to clean, and not easy to use — allegedly to create nice meat balls from the dough. I'm telling you, folks... TWO SPOONS. 
And yet, I'm sure the person who invented the meatballer sold millions of these devices to people who operated under the illusion they were "clever." And soon they will be appearing by the millions at the nearest garage sale.
I see similar things with apps, these days... apps that make me pause and wonder why anyone would think they were a good idea... aside from the opportunity to charge a few hapless suckers $2.99 a month for a few months... just long enough to discover how useless the app actually is.
It's a Matter of Time
I suppose all these things are invented — and get to exist — because people operate under the (false) assumption that it's possible to create more time, as a result of having more "time saving tools."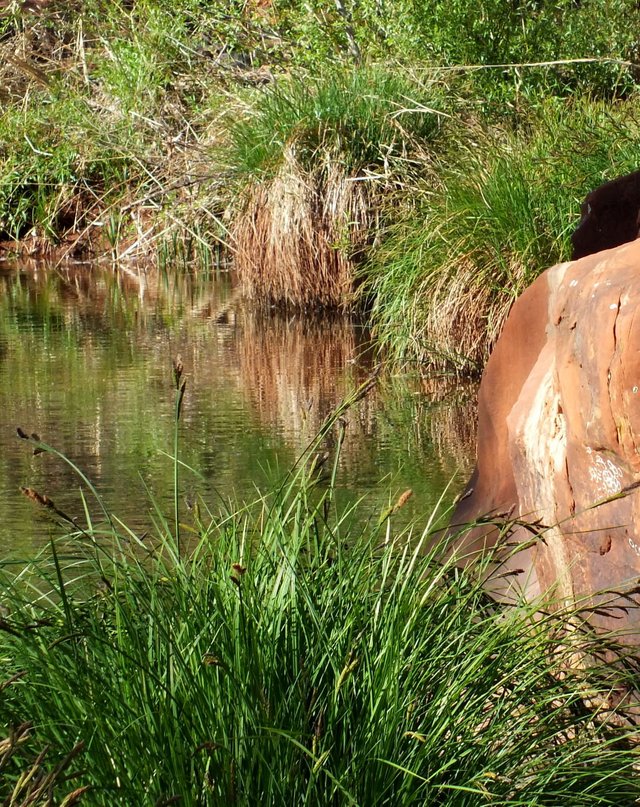 Oak Creek, near Sedona, AZ
Maybe it's just the result of reaching the "Old Fart" stage of life, but I am pretty sure the only way to can have "more time" is by simply taking shit OFF your "to do plate," altogether. 
Of course, in a consumer society, such a suggestion is akin to blasphemy. A recommendation to simply "do LESS?" How dare I suggest that!
I dare to suggest that because "more" isn't necessarily better. And maybe if we focused a little more on actually being better at a few things, rather than being generally shitty at everything... maybe the world would be a nicer place to live in. 
And we'd save time.
Because when you're "better" at something, you usually end up doing it faster, as well. 
What a concept!
How about YOU? Have you run into any supposedly time-saving tools, devices or apps that were anything BUT? What were they? Did you continue using them, or scrap them? Do you think a lot of people simply try to have "too much" in their lives? Would you like to "slow down" your life? Leave a comment-- share your experiences-- be part of the conversation!


Animated banner created by @zord189
(As usual, all text and images by the author, unless otherwise credited. This is original content, created expressly for Steemit)
Created at 180828 12:30 PDT