Smeaton's Tower, the South West's most well-known landmark.
Smeaton's Tower is Plymouth's most iconic landmark. Not only does it dominate Plymouth Hoe with its striking barber shop livery but you'll also come across it almost everywhere you go in the city. The much-loved lighthouse jumps out at you from postcards, paintings, posters and local company logos.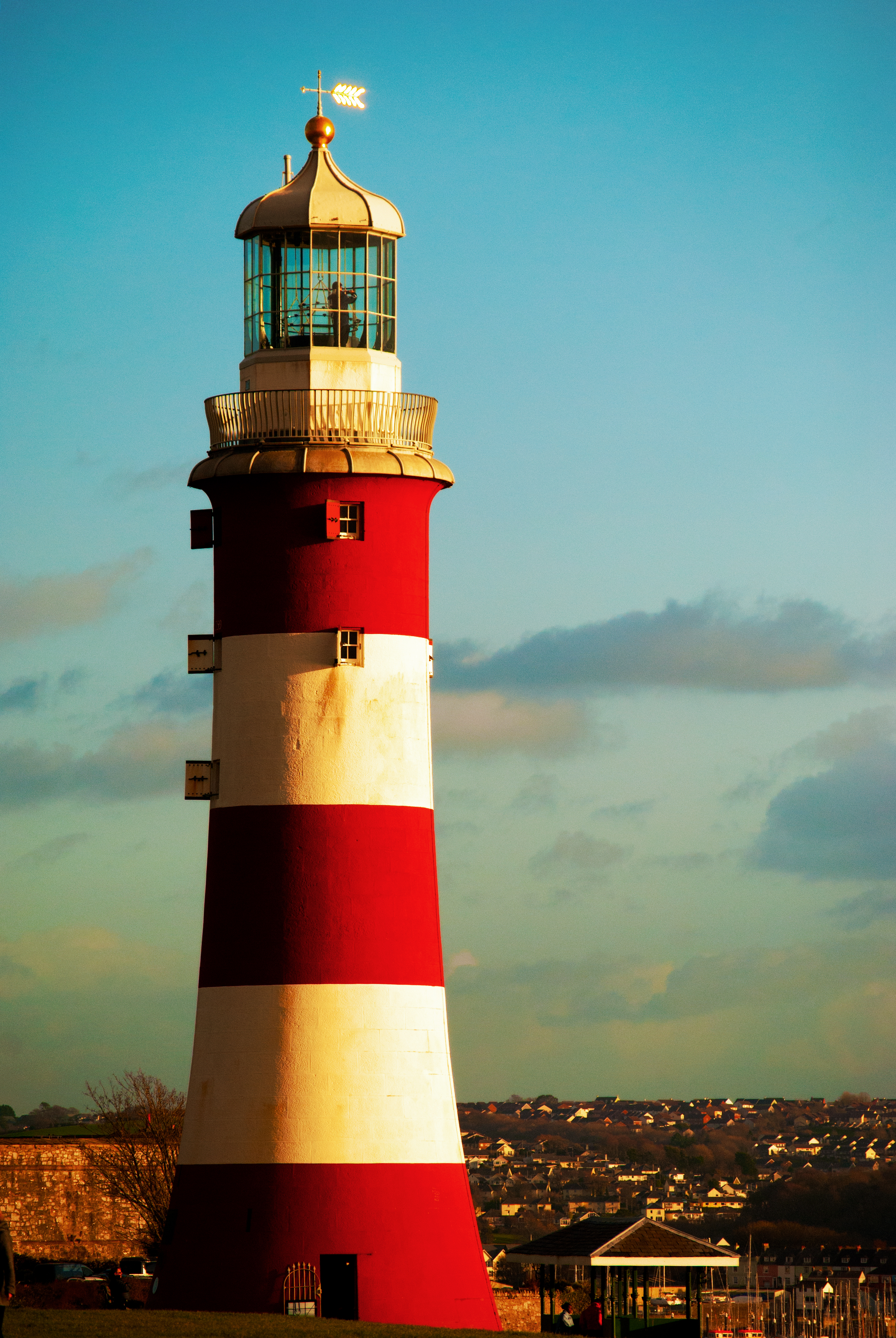 The lighthouse was originally built on the Eddystone reef in 1759 at a cost of £40,000, but was taken down in the early 1880s when it was discovered that the sea was undermining the rock it was standing on. Approximately two thirds of the structure was moved stone by stone to its current resting place on the Hoe.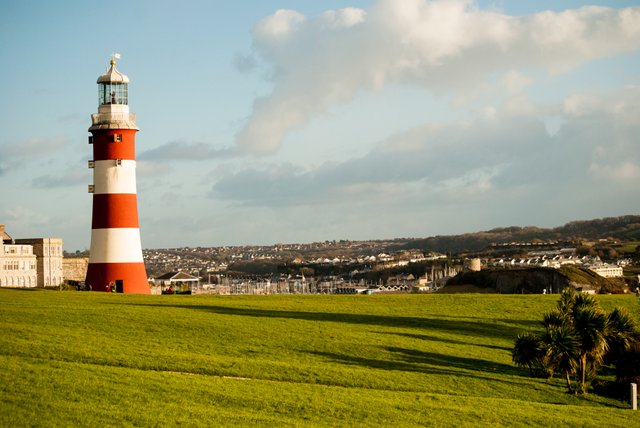 The tower was constructed at Millbay in Plymouth where a jetty was built to allow 1,000 tons of granite and stone to be shipped in. Over the course of the next three years 1,493 blocks of stone were painstakingly joined together in dove-tail fashion and shipped out to the Eddystone reef.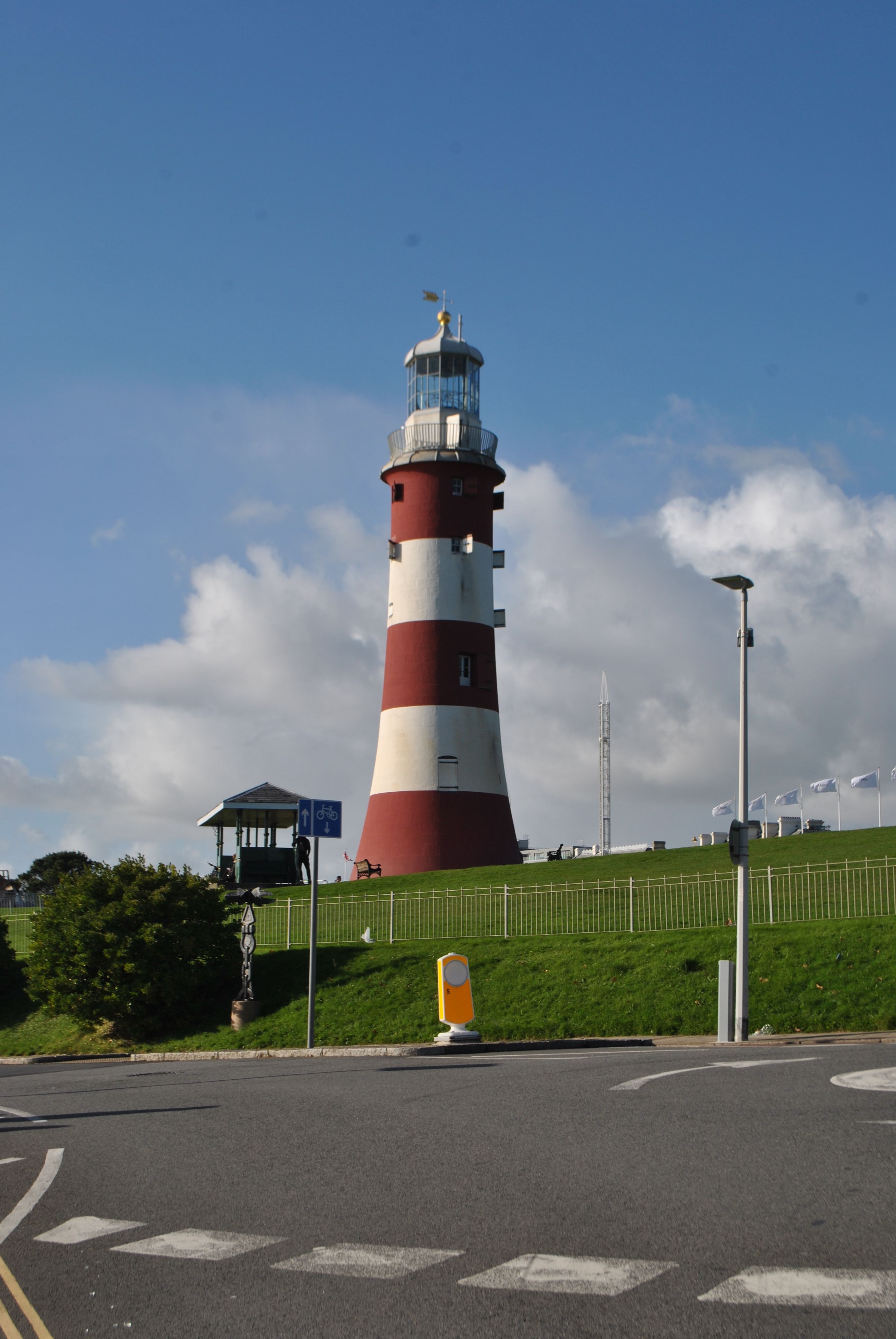 All pictures I have done 2 weeks ago.
More information you can find on official website.
https://plymhearts.org/smeatons-tower/