Cough, Cough, Cough, My Mother And I Coughs
»»————-————-——-—- ༻✦༺ -———-————-————-««
Src
Tomorrow is my dialysis and I just have to brave it up and target an even lower dry weight which just means that I have to shed some more water from my already emaciated body so that the fluid in my lungs which causes me to cough to lessen if not to disappear completely so I will not cough anymore.
It is a fluid in my lungs that causes this coughing because if I would lay on my side I would get a relief as well as if I would sit. This has happened before where I suddenly lost weight while I am in the process of having a crooked back and malformation of my facial bone.
I am just lucky back then that my nurse grants my request of lowering my dry weight in Kilos which gave me some easing with my breathing. Now it is happening again because I have a poor appetite and that had caused me to shed some weight which I believe got replaced by extra fluid.
So I have to get that extra fluid off from my body by targeting a lower weight which will cause me to get a relief about this cough that I am experiencing right now particularly if I would lay flat on my back. I am just thankful that currently I have no more hypotension problem while hooked-up on dialysis which contributes about a successful dialysis free of discomfort and I am also able to lower my dry weight without causing a drop in my blood pressure.
Meanwhile my mother seems to suffering from allergies which causes her to cough. I know that it is not CoViD because she is not showing crucial signs like fever, loss of smell, diarrhea, ad all that, just cough. So we in the family are like coughing particularly my mother and I myself would cough I would lay o my side to ease myself. I hope that my mother would get well soon I just needed my parents to be around while I am around, it will be hell if one or both of them would be gone and I would be left to fend of myself, I am really in a different and difficult spot especially in these vulnerable times of my prodigal and problematic hard to manage life.
Life Is Hard So We Must Struggle To Go To Heaven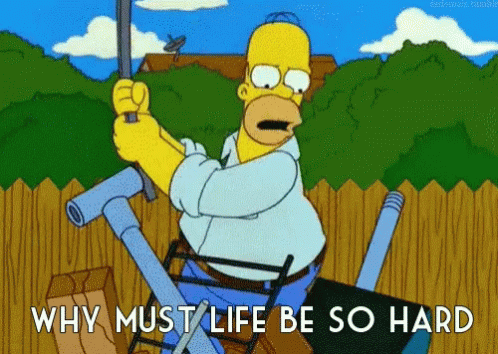 Src
Thanks for reading. :D
Special thank you to ALL
»»————-————-——-—- ༻✦༺ -———-————-————-««
─=≡Σ((( つ•̀ω•́)つLET'SGO!
▂▅▇█▓▒░ ⎛⎝(•̀ ‿•)⎠⎞░▒▓█▇▅▂