Sam and cars. A real love story!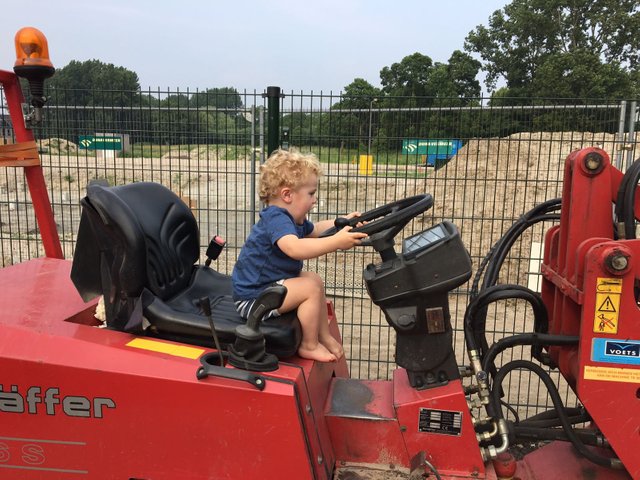 Next Saturday my husband Sjoerd and I will return to France. We have been here in the Netherlands for more than 6 weeks and have taken care of Sam a lot. We enjoyed it so much!
I have been so busy that I didn't write on Steemit for almost two weeks.
But now his parents have moved to their new home and although my daughter says it is still a mess, I think they did a great job and made a nice home for the three of them.
While we looked after Sam, we noticed that he loves cars. He can (baby) hours (let's say 15 minutes) stand on my couch watching the busy traffic on the road in front of our house. Because we live on the second floor, he can see the cars, buses, and bicycles from above. Especially buses make him very enthusiastic. He jumps up and down on the couch and calls: "bus, bus !!"
You can see him here while a bus is passing by on the street.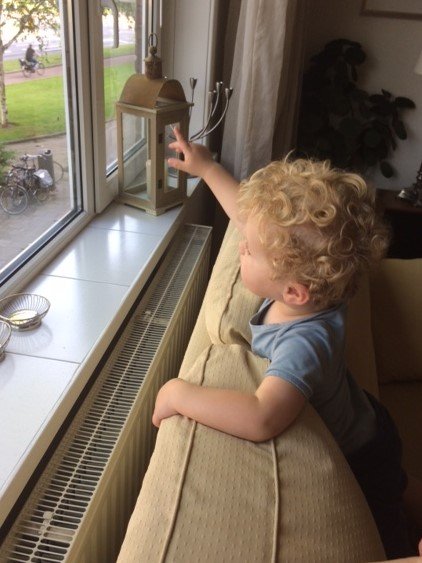 He likes all cars, even the small ones!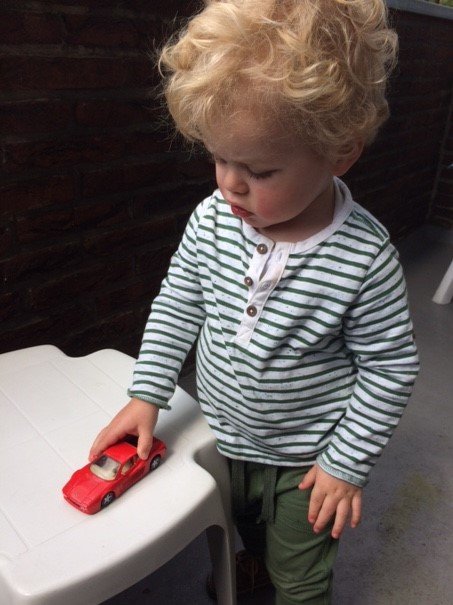 But the bigger the better: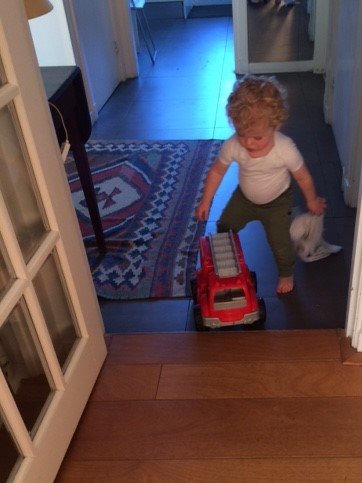 Still a little bigger: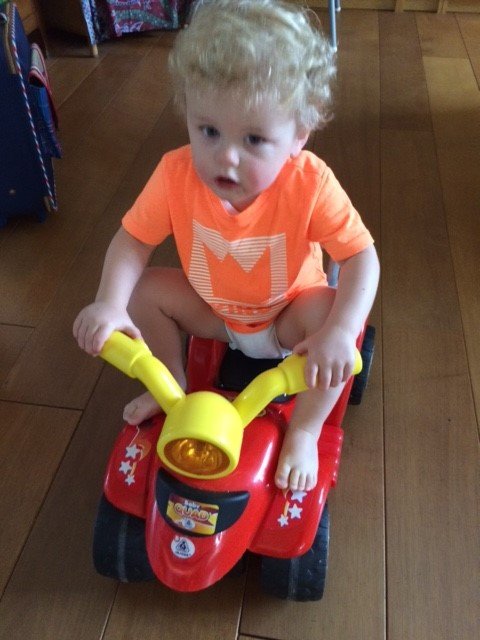 But it can be much bigger!
Today my daughter sent two photos of her Sam, sitting on a machine (Sam calls it 'auto') that the gardeners use.
"Look at his face", she wrote to me, he is so enthusiastic and he cried like a wounded lion when we took him off.
So the picture at the beginning of this story and the picture at the bottom of this post is Sam with the machine of his life, the ultimate machine for Sam.
It must be love !!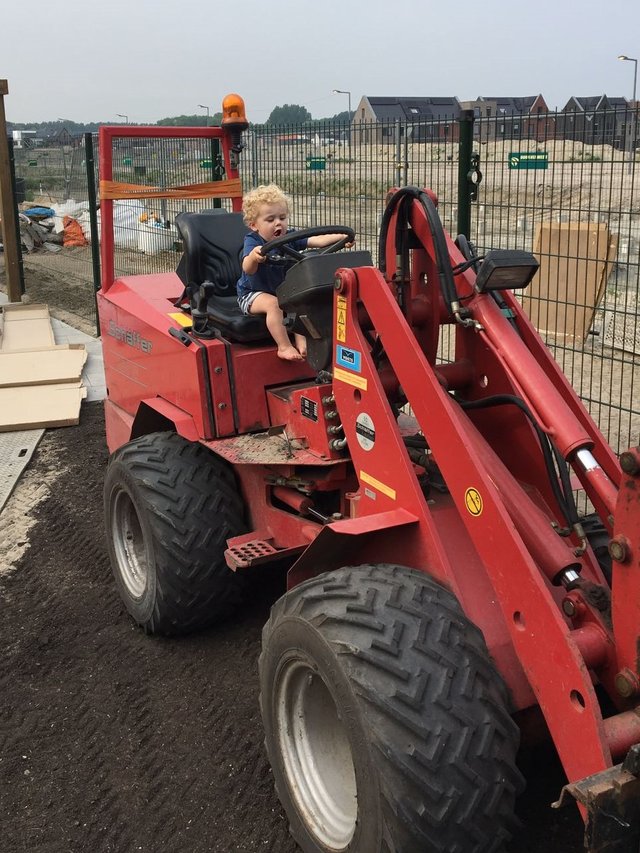 I wish you all a nice day,
Clio