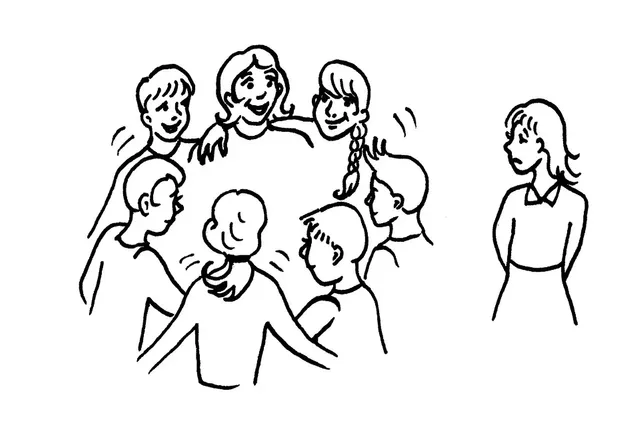 image courtesy pixabay
This will make my third year on Steemit. In many ways, Steemit cliques have improved and people are in general more friendly & open to other frames of mind. However, they still exist & I think it is pretty immature.
Just a few days ago, I posted about a meditation challenge I was planning to do and encouraged others to do as well. GUESS WHAT?? I HAD NO CLUE SOMEONE ELSE ALREADY BEAT ME TO THE PUNCH. I was "politely" told by @naturalmedicine I could only participate in their challenge and had "FIVE days to catch up."
Seriously????? Considering the shorter meditations take 20-30 minutes, how am i supposed to effectively catch up on FIVE?
@naturalmedicine - sorry but not "YOUR" challenge. Just a challenge.
I've seen this before too where you might come across something fun looking to do but it'd be like a frat or sorority all these bs hoops you had to jump through to be a "part" of the group.
Obviously, there's benefits to some groups like art, exercise, running, music, geographical areas etc. Like minded people can come together and discuss their successes, progress, (or lack thereof.)
It's hard enough to form social groups on here. I'd know, I tried with @ecs (eastcoaststeem.) Don't know why, but it never took off. Whole point was to unite east coast steemians & maybe have a meetup or two.
Prior to that I invented Steemit Dreamit and tried to get it off the ground running with fellow Steemian @edouard. That was a huge flop with less than probably ten Steemians taking any remote interest.
Another thing, don't ass-u-me that I know about "your" challenge because I posted about the same or similar one. Steemit is a big place! Duh!
Social hierarchies and the whole "you're not cool enough to be part of this needs to stop yesterday. C'mon people. Are you 5 years old or what??
There are many great people on here that don't do this but it's f*cking petty and I don't play those games. Be original, be yourself. If you do need to point something out don't ass-u-me that I already knew of the preexisting challenge.
Rant over. Peace out.