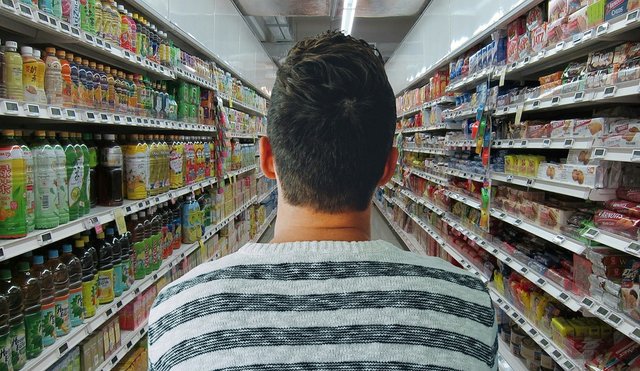 image courtesy of pixabay
Imagine a fun little world where you spent six years in school for a lucrative a helpful job that you NOW can not use. That's what happened to me when I relocated back to be closer to my immediate family, just to have a NON HARMFUL clerical error ruin everything since 1/2/2019.
Yes that's one year and twenty one days ago of no job, but countless interviews and applications. Which meant no food and many other things. My mother lives very close by and does bring me meals which are highly appreciated.
Other normal for staples like bread, cereal, fruits, vegetables, dairy, and meats I never have! No fault of my own; I have applied to positions in and outside my career job. NO LUCK. Insane!
I waited so long to seek federal assistance because I have very bad anxiety and I was too anxious to try. I also kept assuming I would get a job as I've never had to go over a month without employment.
The market in my field in this town is oversaturated and that's the problem because of recently graduating classes of cheap new grads. But it doesn't matter. Conditions arent improving. I need basic food staples just like the next person.
Tuesday I waited in a very long line at the food stamp office just to find out by searching on my phone I didn't have anything they needed. The "friendly" front desk personnel could've told me this but much like most government run facilities, misinformation & lack of information abounds and employees are GENERALLY just not helpful.
Today I filled out the 14 page application.
Tomorrow I will visit the department of labor and print copies of my current bills and bank statement. Let's just say, it's so bad I should receive expedited stamps.
Then I'll go back to the food stamp office wait in an undoubtably long line and hope I have what they want. After that, my understanding is I'll receive a phone call for "counseling" of my situation and then hopefully receive the stamps soon thereafter.
After that I am shooting for unemployment which I heard is much harder to get. But 1yr & 21 days; eh, I think I've earned it. After all I spent 14 years paying taxes for others to get this benefit. MY TURN!
Wish me luck everyone! Anyone else ever been through these processes? Tedious and makes me feel a lot of anxiety. Also it's brought me to my knees; education or not I am going through this and it is what it is. I still will regularly job hunt.