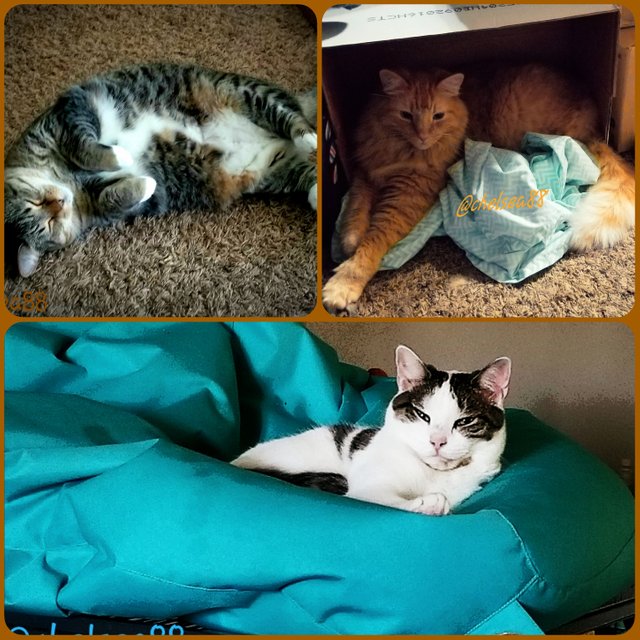 As it is still Caturday in some parts of the Country, I am happy to announce that I have this cool caturday collage for you. Though why I am fretting is silly, considering, everyday is Caturday. =)
In no particular order, this collage features my cat, Spots enjoying her favorite beanbag.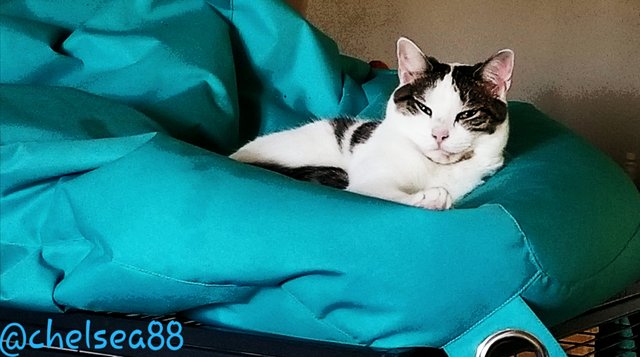 Chillin' like a villain, which she is sometimes. Next is my neice mousy who can be quite cute when she wants to be.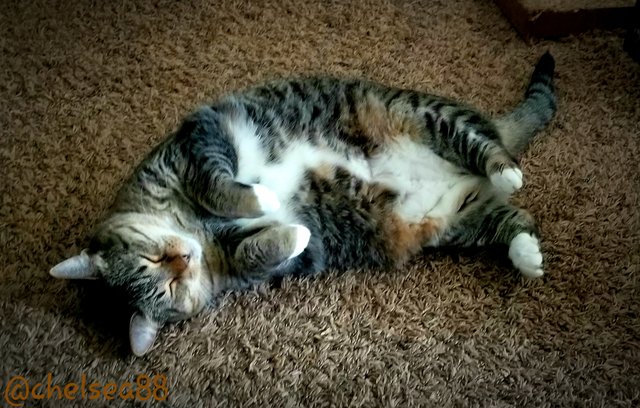 Finally we got ole' King G (Orangey) who is living it up in his cardboard box throne.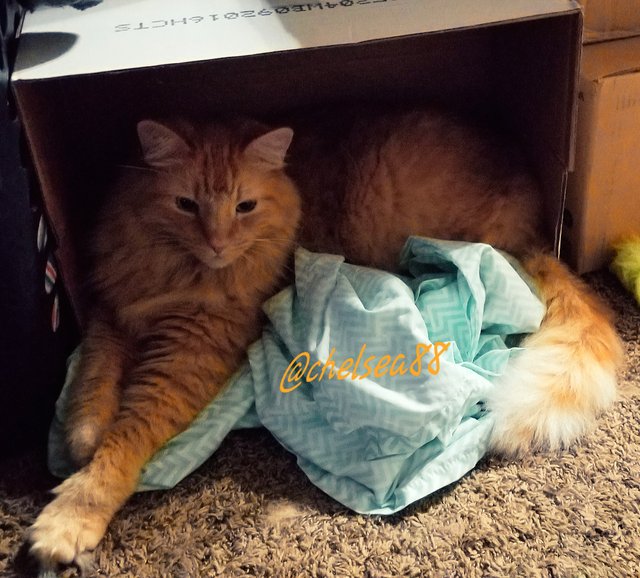 Cats are the best. I plan to feature my work cat, Parker soon, aptly named from being found out in the freezing Minnesota winter as a kitten 15 something years ago. He was saved and now a happy old cat at the nursing home. Stay tuned for that....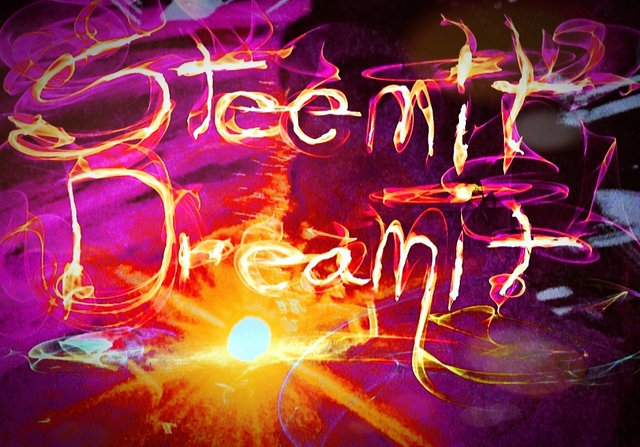 https://discord.gg/BzjuUt