Before I start my usual rambling and if no one is going to say it the pun level of my title is so high even I am impressed with the fact that I came up with it, lol Where do I come up with this shit? I don't know myself, sometimes a stroke myself off with genius from time to time. I can't even read it without smirking to myself.
Anyways enough about me, let's get back to the actual meaning of the post. So I don't often frequent social media, my average exploits apart from steemit would be WhatsApp and that's about it which means the impact of certain trends shouldn't really reach me often.
Social media obligations
One trend I find hysterical is the I'm so blessed I bought a car post that is customary when you purchase a car. I only bring this up because I saw 2 in quick succession recently and I thought how funny it is people feel the urge to do it, like there is some sort of ultimate satisfaction you get from showcasing to everyone you've made a poor financial decision to put yourself in unnecessary debt.
What's stranger still is that everyone hypes you up and congratulate you further enforcing these bad habits. Its as if I posted a picture of myself shooting up heroin and everyone like awesome keep going bro, do it! Congrats on your first hit!
If you bought something within your means and it was a rational purchase by all means I undrstand you need it for work and other reasons to transport yourself, people and things cool. But why does it need to be this shower of public praise that you can? It's a normal thing, You don't have to post that you've never been to jail, or you take care of your kids either, you supposed to do that you low expecation ass having mother fucker! Bernie Mac Voice
I may be throwing salt but someone needs to add some flavour to this bland practice.
I am by no means being a salt bae and sprinkling hate seasoning on peoples achievements. I just don't think that thanking the most high or whatever deity you believe in for this amazing opportunity really fits the overall narrative. Prays had very little to do with you having your loan approved by a financial institution.
I just find it strange that the car purchase achievement warrants people running off at the mouth on how blessed you are. I can't understand how blessings have anything to do with the following
Leveraging your future income on a purchase that loses 45% of its value over the first two years.
Having to finance a purchase means you clearly overextending yourself
Having to take insurance since you have no means of repeating this purchase BECAUSE YOU'VE already overextended yourself
Shutting down a myriad of investment and business opportunities by wasting capital on a purchase you only use 4 hours a day at max
Constant weird flexing
I don't know if I am the weird one for doing the bath and thinking about it rationally but I see these new car posts as one of the weirdest flexes out there, for real. Lol, If I am, let me be the dumb one since ignorance is bliss.
If you don't know what a weird flex is, there's a meme-istration for you that gets me every time.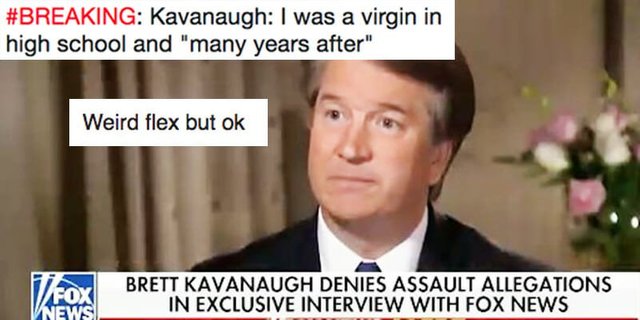 Have your say
Have anything to say on my latest rant? Am I bitter old shrew or is there method to my madness? Share your opinion with me in the comments and if you dont have anything nice or nasty to say? Comment on my memes!
Let's connect
If you liked this post sprinkle it with an upvote or resteem and if you don't already, consider following me @chekohler


---
Get Daily Upvotes With SmartVote

Trade Bitcoin, Ethereum, Litecoin, Doge or Dash for STEEM instantly
Check out blocktrades to quickly exchange popular cryptocurrencies for STEEM, STEEM power or STEEM Dollars or trade your STEEM, STEEM power or STEEM dollars for popular cryptocurrencies
---