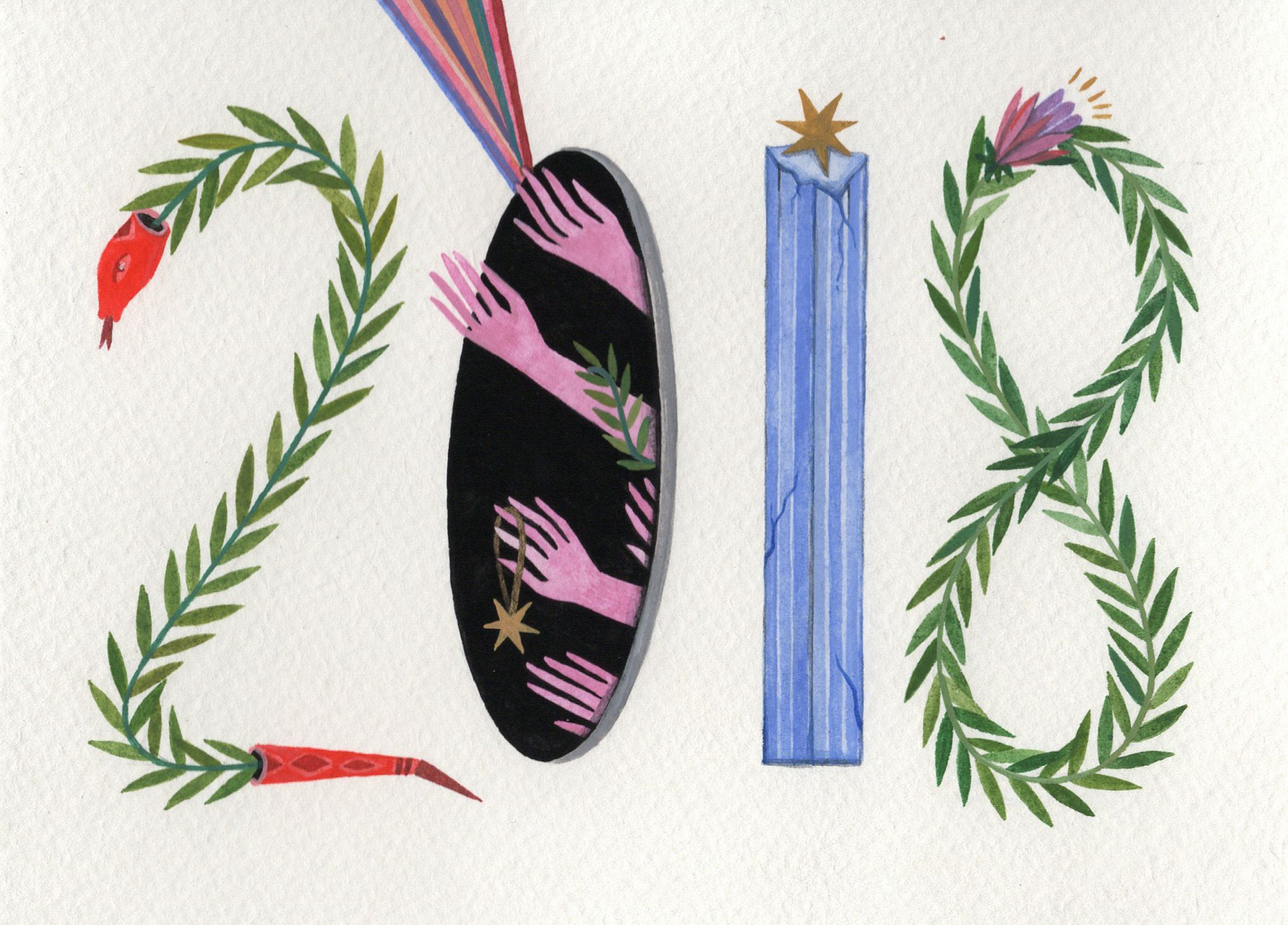 Happy New Year everyone!
I hope that this new year will bring you lots of joy, adventure and creativity. I personally can't wait to see what this year brings for myself, and the people around me. This year I'm going to try and focus on organization, slowing down, and not over working myself. Every year I make an illustrated image for the year, here is the one I made for 2018.
What goals do you have for 2018? Comment below!
Best wishes,
Caitlin.