Day 1525 | Obi-Wan Kenobi Binge Watch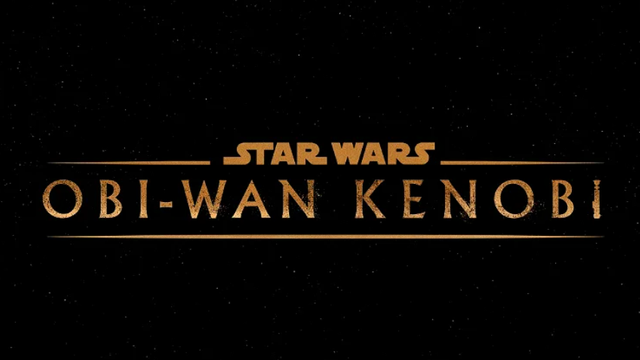 ---
I started a challenge of taking 100 days off to mainly focus on my health and overall personal development and used this account as a personal blog to keep track of all my activity. I enjoyed it and continued afterward trying to build better habits and find a good balance between health, fitness, work, and my personal life...
---
Well technically, I didn't binge watch the new Obi-Wan Kenobi Series as I spread it over 2 days but I did watch within 24 hours. I always enjoy watching Star Wars and so did I with this series without really being blown away or anything. Nothing more or nothing less really.
I did once again manage to be quite productive and went on my regular evening walk. I intend to closely follow Wimbledon the next 2 week in the hope it will give my life more structure. I will also try to get back in weight loss more eating just 1 meal each day also drinking plenty of water.
---
| Day | Bed Time | Awake | Weight | Day Score |
| --- | --- | --- | --- | --- |
| 01 June | 00:20 | 07:30 | 68.9 kg | 5 |
| 02 June | 00:00 | 07:15 | 68.6 kg | 6 |
| 03 June | 00:00 | 07:25 | 68.6 kg | 6 |
| 04 June | 01:00 | 08:30 | 68.8 kg | 8 |
| 05 June | 00:20 | 08:10 | 69.2 kg | 7 |
| 06 June | 00:00 | 07:30 | 69.0 kg | 6 |
| 07 June | 00:00 | 08:05 | 70.0 kg | 7 |
| 08 June | 00:20 | 07:15 | 70.0 kg | 5 |
| 09 June | 00:30 | 08:25 | 70.0 kg | 6 |
| 10 June | 00:00 | 08:05 | 69.8 kg | 7 |
| 11 June | 00:40 | 08:20 | 70.0 kg | 6 |
| 12 June | 00:00 | 08:15 | 69.8 kg | 5 |
| 13 June | 01:30 | 08:00 | 69.5 kg | 6 |
| 14 June | 00:30 | 07:00 | 70.0 kg | 7 |
| 15 June | 00:50 | 07:10 | 70.5 kg | 6 |
| 16 June | 00:30 | 07:20 | 69.5 kg | 6 |
| 17 June | 00:00 | 07:00 | 69.5 kg | 5 |
| 18 June | 00:20 | 08:00 | 68.6 kg | 6 |
| 19 June | 00:20 | 08:30 | 69.4 kg | 8 |
| 20 June | 00:00 | 09:00 | 70.0 kg | 6 |
| 21 June | 00:00 | 09:00 | 69.5 kg | 8 |
| 22 June | 00:20 | 08:30 | 70.1 kg | 6 |
| 23 June | 00:30 | 08:00 | 69.7 kg | 7 |
| 24 June | 01:00 | 08:00 | 70.0 kg | 6 |
| 25 June | 01:00 | 09:00 | 70.0 kg | 6 |
| 26 June | 00:30 | 08:20 | 69/8 kg | 7 |
---