Day 1482 | Yoga & 3-Hour Walk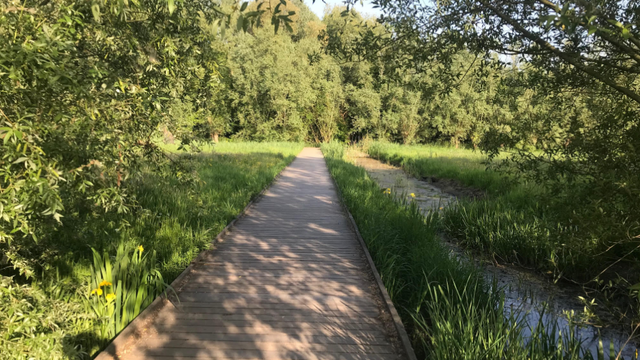 ---
I started a challenge of taking 100 days off to mainly focus on my health and overall personal development and used this account as a personal blog to keep track of all my activity. I enjoyed it and continued afterward trying to build better habits and find a good balance between health, fitness, work, and my personal life...
---
Saturday was another active one as I joined my 5th Hot Yoga Class for the week and I also went on a late afternoon walk doing my regular 3-Hour route. All this while keeping my eating clean and drinking 4 liter of water which I had hoped to show today on the scale which unfortunately it didn't.
I did get in a casual 24k steps with 20k of those being in 1 go witout a break which was another enjoyable walk.
I'm not sure yet about Sunday as I do feel up to joining an extra hot yoga class even though Sunday is supposed to be my resting day. There are also 3 football matches on the program for me to watch.
---
May 5x5 Hot Yoga Challenge
| Week | Mon | Tue | Wed | Thu | Fri | Sat | Sun |
| --- | --- | --- | --- | --- | --- | --- | --- |
| 1 | - | - | v | v | v | v | v |
| 2 | v | - | v | v | v | v | - |
| 3 | x | - | x | x | x | x | - |
| 4 | x | - | x | x | x | x | - |
| 5 | x | - | x | x | x | x | - |
---
| Day | Bed Time | Awake | Weight | Day Score |
| --- | --- | --- | --- | --- |
| 01 May | 00:00 | 08:00 | 71.0 kg | 6 |
| 02 May | 00:00 | 07:50 | 70.8 kg | 7 |
| 03 May | 00:00 | 08:40 | 71.1 kg | 7 |
| 04 May | 00:00 | 08:30 | 70.1 kg | 7 |
| 05 May | 23:45 | 07:50 | 69.8 kg | 7 |
| 06 May | 00:30 | 08:40 | 69.8 kg | 7 |
| 07 May | 00:00 | 07:30 | 69.7 kg | 7 |
| 08 May | 00:00 | 07:30 | 69.4 kg | 7 |
| 09 May | 00:40 | 07:50 | 69.5 kg | 7 |
| 10 May | 00:00 | 08:00 | 68.8 kg | 7 |
| 11 May | 00:00 | 07:00 | 68.8 kg | 7 |
| 12 May | 00:00 | 07:10 | 68.9 kg | 7 |
| 13 May | 00:10 | 07:25 | 68.7 kg | 7 |
| 14 May | 00:10 | 07:00 | 68.6 kg | 7 |
---