Losing To Cancer But What You All Must Know About @lynncoyle1
Well my friends, The days seem to grow longer for me and the energy I can garner is harder to find. I wish I could post more but it seems not only my energy but my mind tends to leave me at times. I seem to be finding myself wandering to weird thoughts, weird places and I get angry beyond comprehension. The Cancer is taking a toll now more than ever. I find the pills are making me an asshole that I was never before. Just sitting here typing this hurts my hands and litterally my entire body. As I was born with one kidney that was functionable it has to work harder than ever to filter the shit from these pills and the cancer. I get gout more often and the doctors say its from the pills, not food....GO FIGURE.
I wanted to say that again I will always be grateful to the Steemit community and the people I have met here. I just had to stop because again I lost my thoughts. I am so glad the way I have chosen to die by no moe hospitals but with my love of my life by my side. Now I have said it before what she does and keeps that smile going is way way beyond my abilities. Not only does she take care of our boys back home as young men but also as a full time caretaker to me basically. I am so in love with her and even more so each day. She has numerous things to deal with and now her Parents are elderly and she has been helping on that side too. I want you to know that what she does here is not for money, for fame, but just because that is who she is.
Yesterday was a bad day for me. The anger got to a boiling point where I said some terrible things to her. I now she is aware that is the pain and the bullshit making these words escape my mouth. She is by far a very rare person and even as a teacher in her profession she had a rating from her students that was high for our system. She also has some of them on facebook who are now having babies and even though she left teaching to take care of me they still check in and send her love.
To this day I have to say hat you are all lucky like I am to have her as a friend. Loyal to the core and so always trying to help anyone in need. I am unsure of a place I can put her but to me she is my Mount Everest. My daily dose of her smile keeps me fighting. It is not in her nature to ever look at the glass have empty but always positive as in the glass is half full. I want you to all know that I am forever grateful for the fact that I found her. An Angel that I needed at my darkest point in life to give me strength and the ability to realize love that is eternal.
Please all my friends and hers here look after her, check in, give her challenges LOL, she loves those. But please most of all be grateful that she here on Steemit is a part of your lives. You are all very lucky........
She rescues animals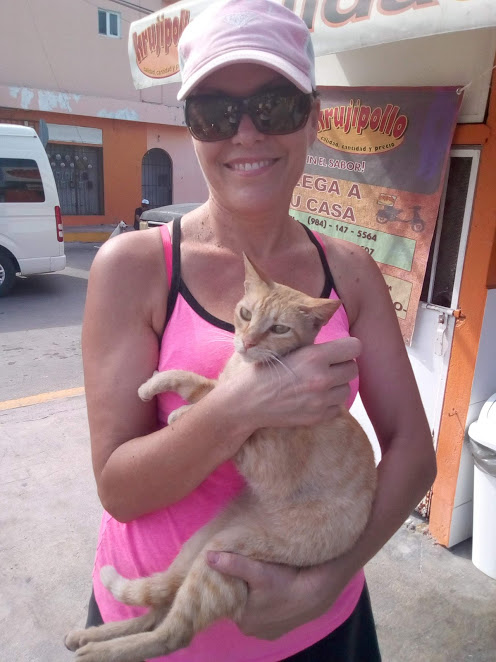 She comforted my Dad on his last day The middle finger was a joke between him and I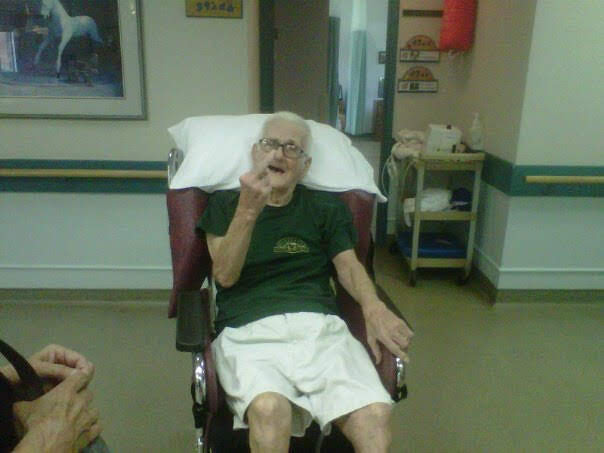 She dances around with our cat Buddy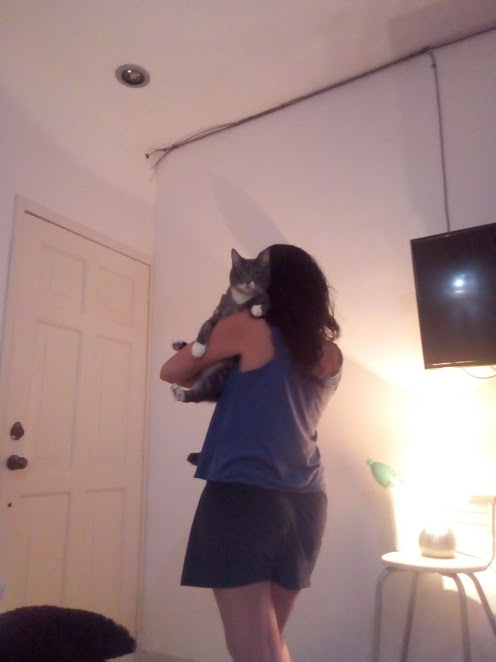 Another rescue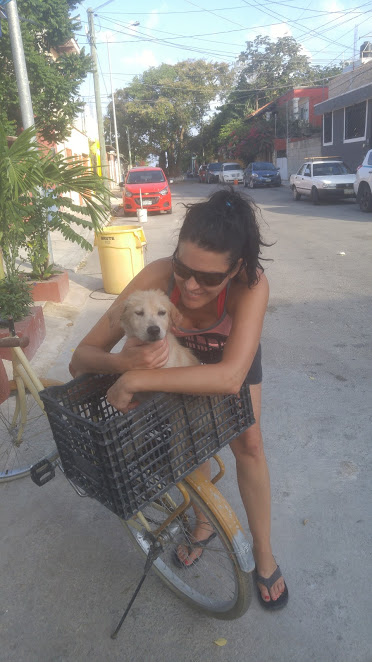 She cheers for my football team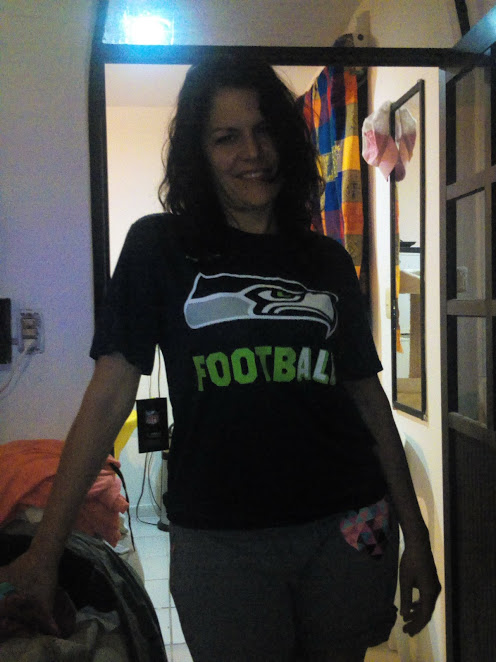 She cheers for our hockey team as if she is on the ice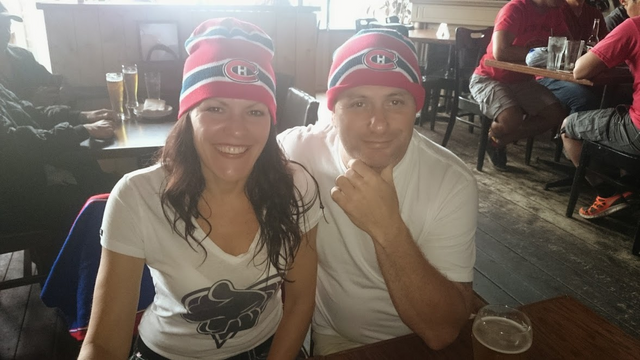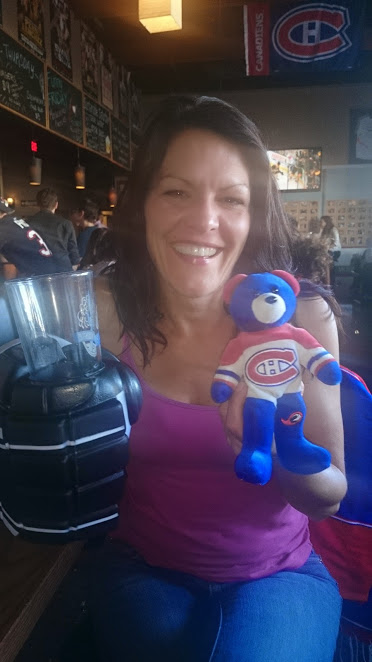 An amazing Mom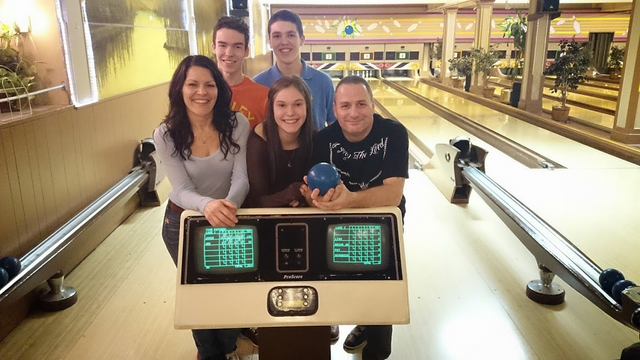 but most of all she is the best friend and lover one could ever have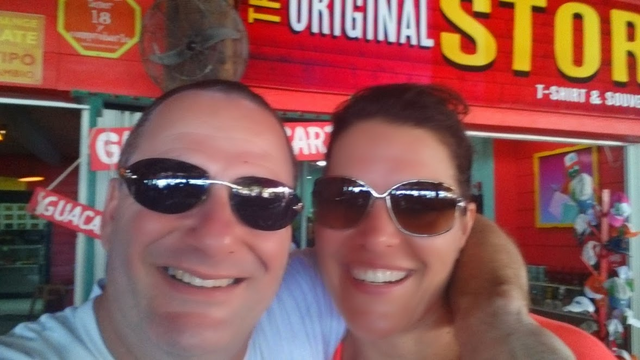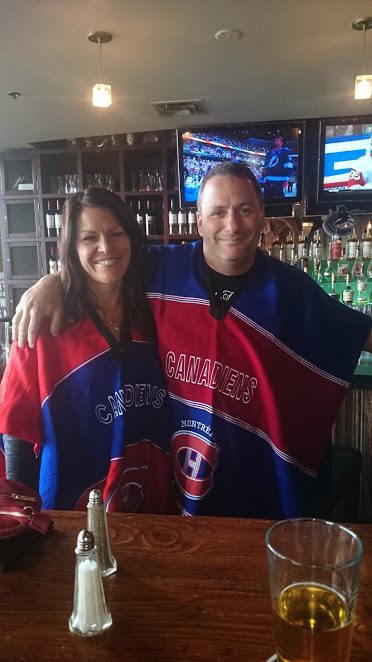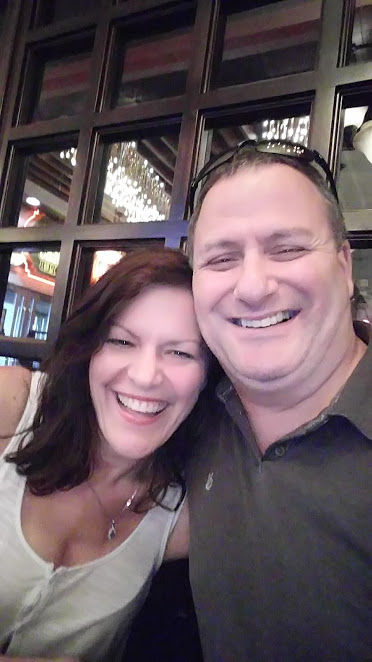 My favorite picture