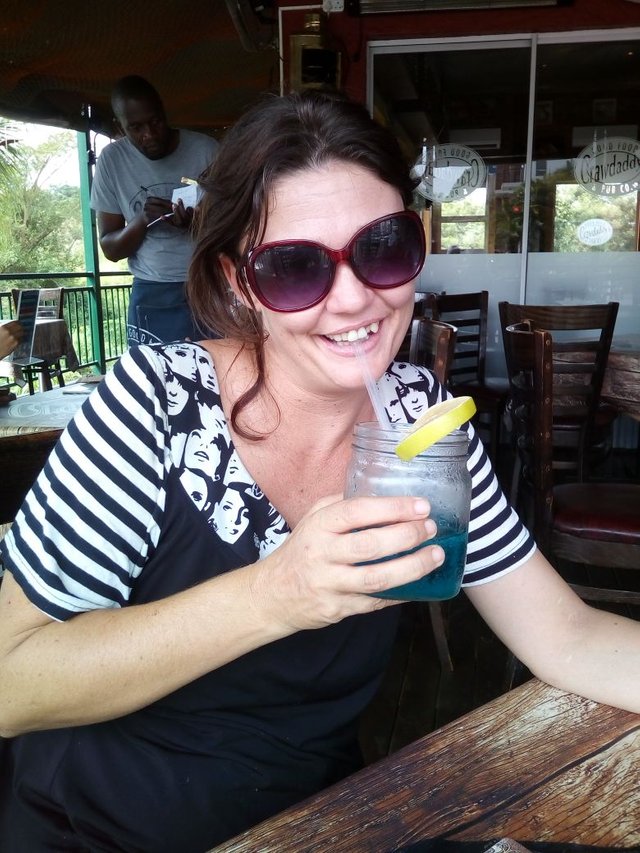 Yup you heard me correctly, A NiNjA

Life on the farm means you don't go to bed while the streets are still lit up brighter than Aunt Molly's prize winning Christmas tree, it means that we don't have the excitement of the fast paced life and it also means that we do not have the convenience of having shops around every corner. To give you and idea: The closest shop to get daily supplies if needed is 30km's away, the closest Shopping Cernter - 49km's and the closest Cinima - 120km's

We do however have so many other perks that truly makes it worth while staying here!

Organic meat and eggs straight from the garden, fresh fruit and veg right through the year growing just outside your door, peaceful nights, crisp fresh mornings and certainly one of my personal favorites; Summer Rain!
Just before it starts raining, the air fill up with a devise earthy smell that lingers until the rain starts falling and pushes it back into the soil, you can almost see all the trees and plants around you becoming a brighter shade of green as the showering waters wash them clean, and almost immediately after the rain has stopped the grateful earth starts giving life to new growth. There is absolutely nothing that I do not love about the Summer Rain here!

Oh except that it turns me into a NiNjA every morning!


image credit

You see, with the rainfall outside, there are quite a lot of unwanted guests that move a little closer to home like the flying ants, moths and the diverse array of beetles that suddenly gets flooded out from whence they come and mistaking the porch light for the moon. Then there is of course lizards, tropical house geckos and frogs making the most of this instant fast food joint known to us only as: The Porch-light And they in turn make a divine snack for the for snakes, so you can occasionally expect one of those! Ah and then of course there are the F.O.M.O. spiders, I mean They can only eat SO MUCH!!, really not a point in relocating their webs to the back door area for the sake of food, but hey - they want in on the action too!

JUST IMAGINE THAT SCENE FOR A MOMENT!

Now picture me with an attention span shorter that any given creepy crawly just outside the kitchen door, making myself a fresh cup of coffee and head outside - still half asleep, ready to peacefully sit outside and watch the sun rise over the horizon: Then BAM! I "unexpectedly" walk into this backdoor entourage AGAIN and that is where it happens: Your arms moving fiercely as if you have been training for this your entire life, while you simultaneously move in and out of various squatting and crouching positions with lightning speed and contouring your body in ways you never realized it was able to move in, and you become an...

Ah - I cant wait for tomorrow!