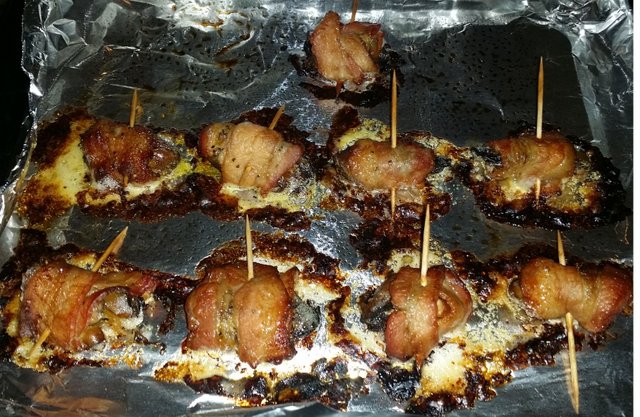 I grew up eating bacon wrapped smoked oysters and loved them. The common way people make them is using either maple syrup or brown sugar as the sweetness to go with the smokey of the oysters and the salty of the bacon. I never liked either one of those methods for I found they both dominated in flavor over the oysters. After much failed experimentation I came up with this winner about 8 years ago.
Ingredients:
1 can of smoked oysters
4 strips of bacon
*****Ponzu Sauce*****look for it where the Japanese sauces are
black pepper
cayenne optional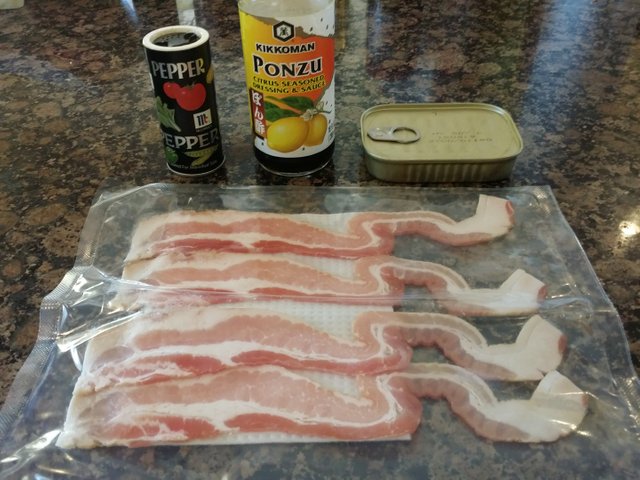 Step 1: Marinade the bacon in Ponzu sauce for 1 hour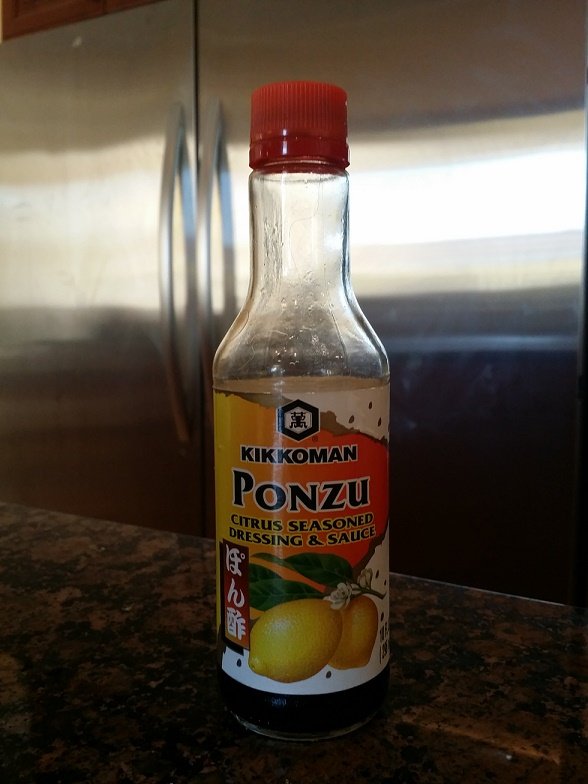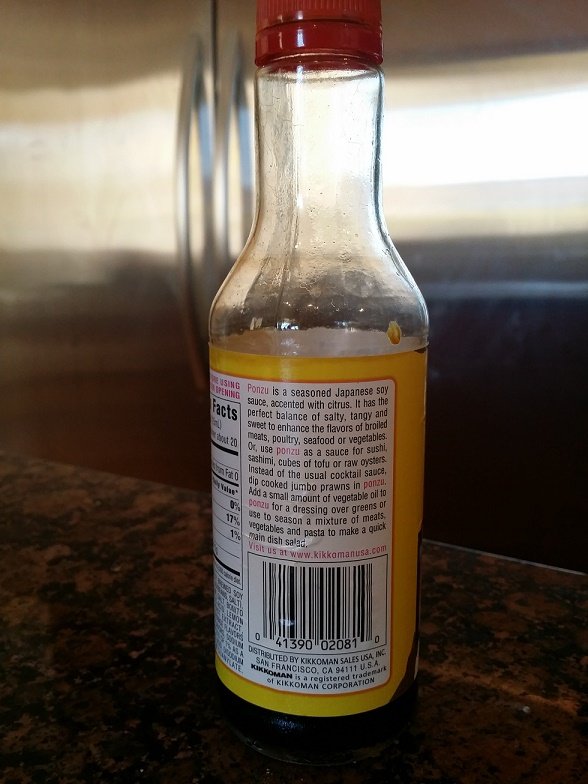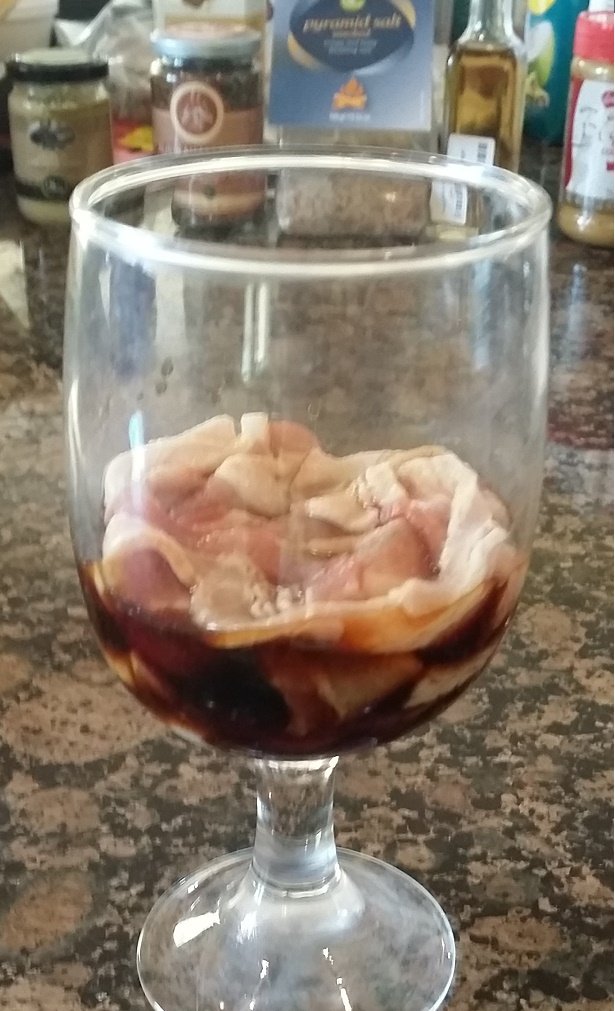 Step 2: Drain the smoked oysters. I like to kickstand them in the sink with the pull top. Just make certain nobody washes up with soap while they're parked. And when I tell someone I need to go drain my oysters, it's not a euphemism.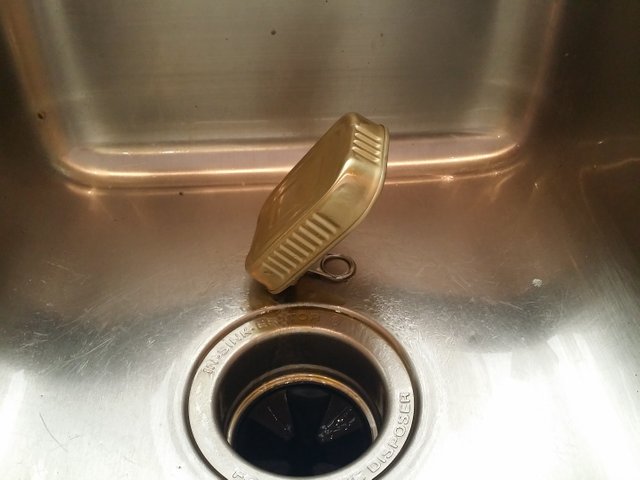 Step 3: After an hour or so drain, remove and cut the bacon into approx. 1 1/2 inch pieces. This bacon was so fatty I did trim off some it.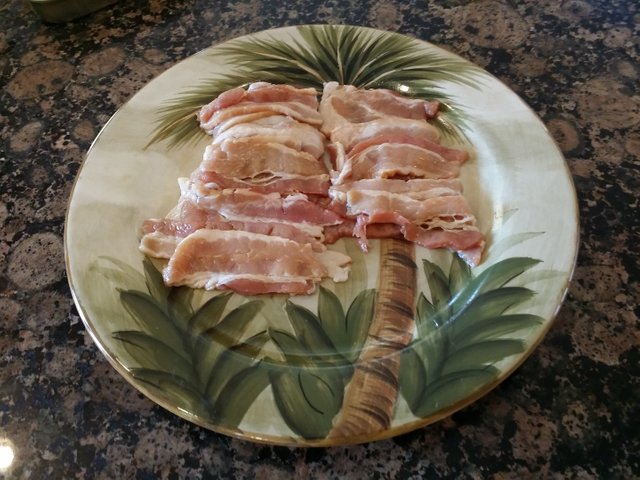 Step 4: Pepper just one side of bacon  then wrap a piece around each oyster. Place a toothpick thru to hold the bacon. This can has large and few oysters so little bacon is needed. The last can I opened had twice this many small ones so it will vary.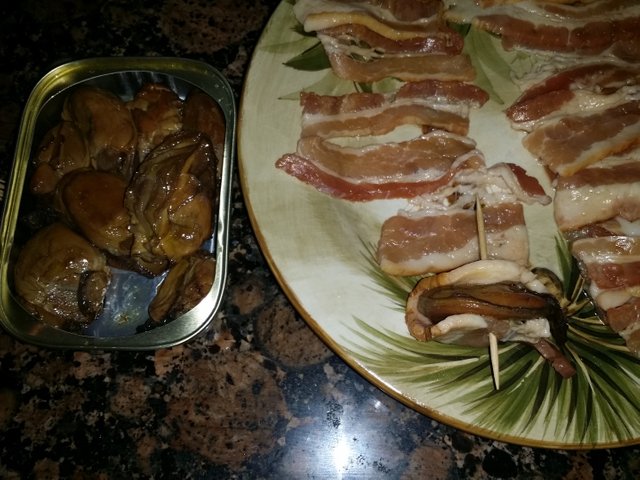 Step 5: Preheat a convection oven to 425 deg. or 450 deg. for a baking/non convection setting. Foil a baking tray and spray it with cooking/non stick spray. Place the oysters on the tray.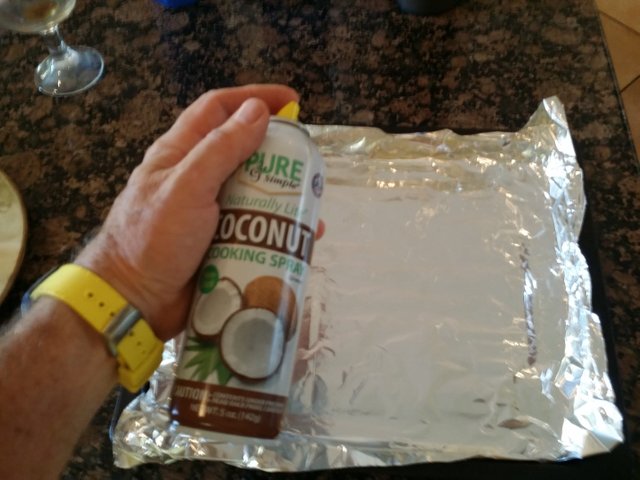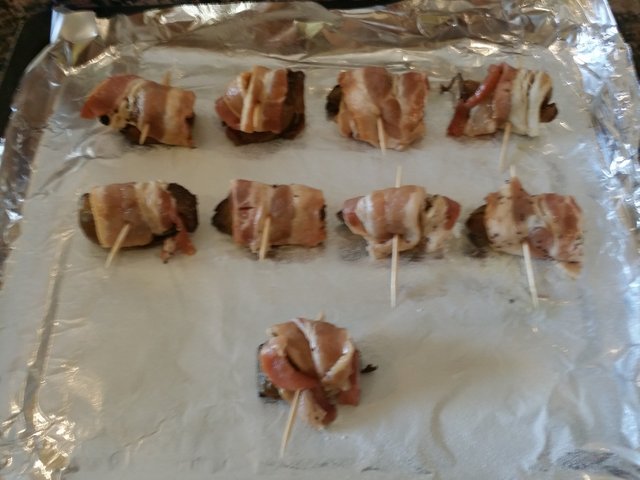 Step 6: Bake 'em and watch 'em. Cook them the way you like your bacon. I ended up baking these for 15 mins(not 20) at 425 deg. in a convection oven.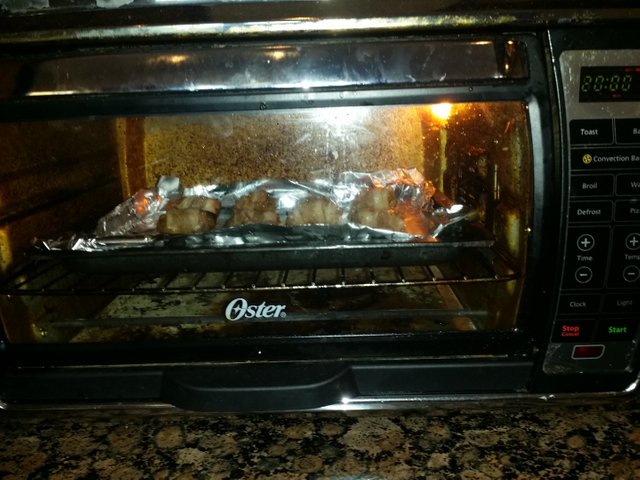 Step 7: Don't pop one in your mouth right away, you'll want to, don't do it! Wait 5 mins.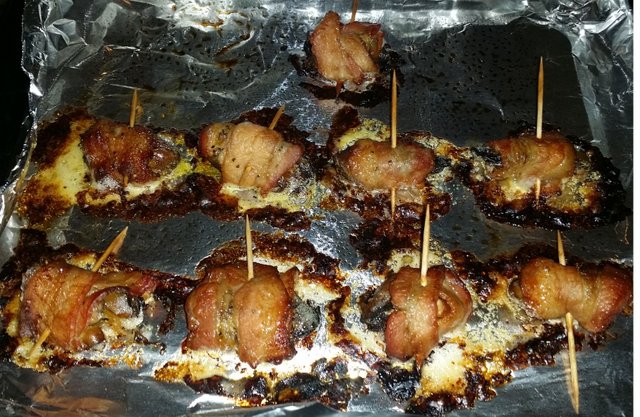 Smoked oysters are a very polarizing flavor, people either very much love them or very much hate them. The reason this combination with the Ponzu works so well is that Ponzu brings a subtle, lighter sweetening flavor to the party unlike syrup or brown sugar.I use Ponzu in a sushi dipping sauce I make as well, it's yummy.
I hope you'll make my recipe  and enjoy it. If you gained anything from my post an upvote would be sincerely appreciated and encouraging for me to continue posting, thanks.