This is a little story about my life. It hasn't been good and most of the time it was uphill. Everyone judging and making fun of me. Belive me, it's not the life you want (life without parents). When i was 1 years old i was taken away from my family. To be honest i'm glad they took me. My mom was an heavy alcoholic and my dad.. well there's a lot of options for him (i don't know who he is). 

I lived in an orphanage for about two years until two beautiful and wealthy people came one day and adopted me and my sister. we lived really happily and there was no way that someone could make us happier. We had everything we needed. Food on the table, clothing suitable for the weather. Both of my step parents were buisness men/women. They had their own firm.
When i was 7, my stepdad passed out. It happened in our home and we were all home at the time of the incident. If i'm correct i was cleaning the room i lived in with my sister, when it happened. I heard a really loud noise and i scared myself of course but i cleared my head and thought "i'll go check what the heck was that". By the time i got into the anteroom, my dad was laying on the floor not moving a muscle ( he was officially dead )
We moved on. Me, my mom and my sister. We lived mournfully five years and then my step-mom passed away. It was  the 5th of June. Just a week before my birthday. We were in our summerhouse. i remember it was morning when  the ambulance came. I told her "It's gonna be okay, belive me mom". Next day our relatives came by, all dressed up and holding white flowers... then i knew things can't get any  more worse then they allready were.
Sadly/luckily one single mom adopted me. Things showed going better again until this grazy B*** got out of her mind. She blamed me on everyting. No matter was it logical or not. And then i found out that she has been in mental hospital for her own reasons. I got sick of it and chose my own destiny. I asked to end the adoption contract between this family and i moved back to the orphanage.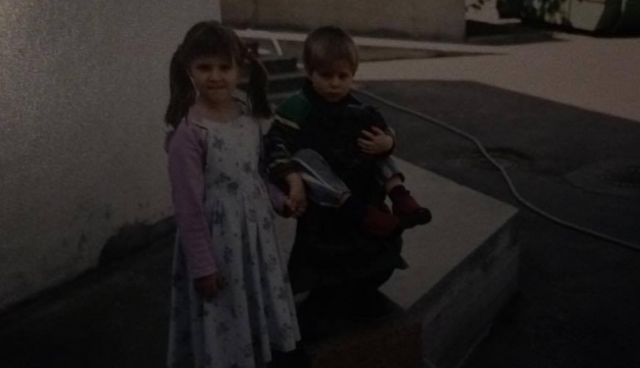 Me and my sister
 I started to hang out in the youthcentre and got involved with different people around the world. We made really cool things together.. like really. If you are 14 your opportunitys are constrained, but i had a opportunity to change that. I started to make my own projects for teenagers, i made a blog  while being at the  youthcentre and i ended up on the newspaper. 
It was my glory time. I started to participate in different scout programs and soon became a scout too. For now i'm  a scoutmaster and i have my own scout group.
The point of this entry is that no matter how bad things get, there's no way you can't get back up. It's only locked in your mind.
I hope you enjoyed and have a good meaningful day !