It's all very well hearing about other people becoming successful, but what about us! Why hasn't luck come our way too?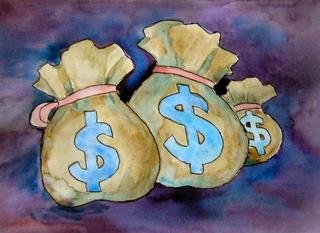 So want to make it BIG time!
But we can't think of anything we could do, that's clever and extraordinary that would make us rich and famous too. Why is that? 
I can hear you saying something like: 
"Our circumstances are so different. We haven't got …XY&Z... to be able to do that."  
"If only we had the money, resources and the right connections to do that." 
"Why can't I see opportunities coming my way and have done something like that too?" 
"It's just isn't fair that other people have all the luck!" 
That fact is:
It doesn't depend on luck. It depends on what we do personally, and with what we've got already, no matter how small it is. Build on it. 
Consider:
You may have won the lottery, but what would've you done with the money, when it had come your way? 
You could spend it a fast as you can, on all the wonderful things you've been dreaming about having for years, OR… 
Perhaps divide the money into different portions. Save this amount and do so-and-so with the rest, etc. 
That's all very well… but the money has to work for you.
 …and in reality right now, you don't have the money… so 
You need a plan of action,
…To create success for yourself.  
Think now – very carefully. It's no use doing something you don't like doing or makes you feel uncomfortable, for the rest of your life.  
You want to do something that you have always liked and loved doing. 
This is all about YOU now. What makes you tick? Gets you all excited, that you are so passionate about?
Make it work for you. And how will you make it work for you? 
The time factor: 
How often can you do it? Can you make extra time to do it? Once you start your business, you will need plenty time to work at it. 
Put a price on it:
What's it worth to you? And how much would other people want it? And how much would they be willing to pay for it?
How much would it cost to make it, and deliver it? 
Is there a profit margin, to make the effort all worth it? 
Seeing is believing!
If no one sees or hears about what you're doing, your `product or project' (whatever it is)… it won't ever sell. It must be in everyone's face, before they accept it is the thing to have. 
Are you prepared to do the hard work of getting it out there? Been in the public's eye, showing what you can do. 
First to your friends and family and then to the world, on the internet! Build a website and link your blogs to popular social media platform. 
Whatever you do, don't beg. Be proud of what you do and who you are. 
Remember quality counts:
People don't buy anything, unless it reaches their hearts, emotions and affects their senses. 
Make an impact on their very souls. Use astonishment and drama. Do things other people haven't seen or done before.  
Simplicity and uniqueness must be your hallmark and brand. Is your product easy to obtain, essential and exciting to have?