Are you wishing upon a star, to hang your wishes and hopes on? Desire needs action to make it happen.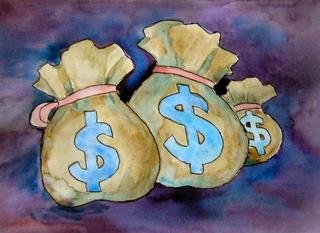 We all want something!
But what is stopping YOU from getting what YOU want? Yourself? Your fears?  If it should happen, are you scared you wouldn't be able to handle it?  Or scared of the consequences?  
Fear restricts and stops you from being successful. 
Your fear and procrastination is holding your back from what you want and desire most. 
Learn to enjoy the adventure of un-certainty! 
Ditch all those things that are holding you back. Be willing to leave your comfort zone. 
Facts talk for themselves:
There has been some research done on successful people recently, and this was the findings: 
Successful people know what they want. They know what they are doing and the governing rules of how to get what they want. 
They know how to follow through on technical procedures. That if you focus first on what's important (the key factor) that the lesser important stuff will naturally fall into place. 
They understand mistakes are learning curves. Therefore they know, how not to be blamed for their mistakes. 
Time, effort & patience:
It takes time and effect work, to become successful and wealthy. No matter what people may say, it doesn't happen overnight! You'll need a fairy godmother with a wand for that! 
Starting from scratch:
Don't act needy! It's a sign you're a loser! People will avoid you like the plague! 
You have nothing now? Did you know that the less you have, the less you have to spend on insurances, security guards, fixing and cleaning things, etc. 
Un-clutter your life. Wealthy people have uncluttered houses. Decide what is really important to you. And be selective.  
Downside: What do you have around you, in your house you don't use anymore? Could you sell it? Once you're sold it, don't spend it. Invest it on the right things. 
Be wise: From now on don't show off with those things that are fanciful and useless. Each thing must give you a return of value. What can it do for you? Can you use it as a `tool' to create a product you can sell? 
Live below you means so you can afford to run a business. Eat simple foods without sauces, etc (you'll be healthier). Don't follow fashion trends or designer clothes. But wear clothes that suit your trade or style brand. 
Think carefully before you buy anything. Don't buy things that don't last long, or depreciates quickly. For an example, if you buy a vehicle it must be used to bring in more money some way or other. Is it transport to make contact for sales, carry and deliver your goods, etc? 
Invest in yourself:
Valuate your time, energy and talents: 
Schedule your time and energy levels more efficiently throughout your day. What time of the day are you freshest and capable of achieving more? 
Always be improving your skills. What can make your 'product' more appealing and sale-able? 
Don't complicate things for yourself! 
It's usually the simple things in life that work best.   
Can you make what's needed or find something else less expensive, that does the job even better than the usual commercial standard machinery or tool?  
For example: As an artist you don't have to spend a lot of money on fancy artists' hake-brushes. I use a brush that came with a container; that had originally contained poison that farmers buy and use to disinfect their dairies from flies!  
Millionaires are producers!
They knew what they were capable of and what they needed to improve on.  
Their obsession carries them through with what they need to do and pushed themselves into the limelight.