How to Use Dominant Talents When Working to Overcome Weaknesses
It's essential to communicate with your colleagues about your weakness and find a solution. When you're working in a team of two or ten, a weakness can hinder the progress of the entire group. A trusted colleague can help you overcome this problem. Having a strong support network is critical to success. This can be achieved by identifying the right mentor, or by finding someone with the skills you lack.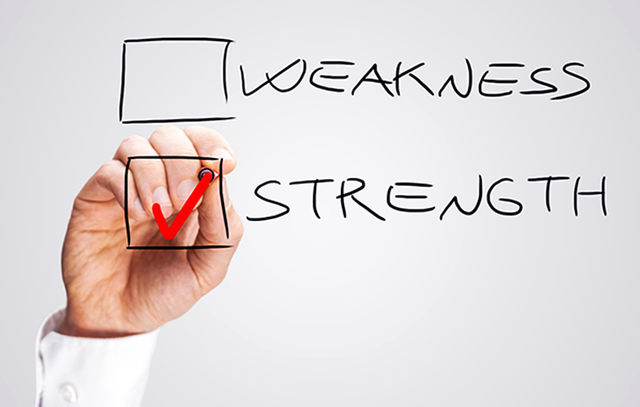 Understanding dominant talents
Dominant talents are those traits that distinguish you from the rest of the crowd. These skills set you apart from the crowd and force you to behave in certain ways repeatedly. The combination of talent and investment develops strength. Understanding dominant talents when working to overcome weaknesses can help you become more successful. Listed below are examples of dominant talents. To understand which of these talents you have, you can take a StrengthsFinder test.
Identifying your natural talents is not easy, but if you identify them early on, you can begin to leverage them. Identifying your strengths and leveraging them to make more time for your other activities can help you reach your full potential. For instance, you may find that your leadership ability is lacking, or that you have poor time management skills. In such a case, overcoming your weaknesses can increase your chances of success in any role.
Compensating for weaknesses by hiring someone with the skills you lack
If you are lacking in one skill, you can compensate for it by hiring a person who has that skill. Not only does this give you a chance to develop someone else's skill, but it also strengthens your trust in others. If you don't know a certain task, give it to someone else to learn. You'll be surprised at how much you'll learn.
It is crucial to understand your weaknesses in order to determine if they are the root of your lack of success. It's best to consult your co-workers, previous bosses, and supervisors about your weaknesses. The best way to identify your most significant weakness is by asking others for help. Ask people you trust to encourage you to improve your weaknesses. You can make the process more fun and enjoyable for everyone involved.
Finding a trusted mentor
There are many benefits to finding a trusted mentor to help you with your professional development. In addition to offering advice, a mentor can hold you accountable for deadlines and provide you with honest feedback about your weaknesses. Regardless of your current job title or field, it can be helpful to have a mentor who has been in your shoes and overcome similar struggles. Here are three of the most important advantages of finding a mentor for your career development.
Be sure to find a mentor who is well-respected by the organization. If you are not able to find a mentor in your company, you may need to look elsewhere for your professional development. While many organizations offer a formal mentoring program, a one-on-one relationship between the two people can be a valuable asset. In fact, a mentor can provide valuable insight about the strengths and weaknesses of a company, as well as help employees overcome work weaknesses.