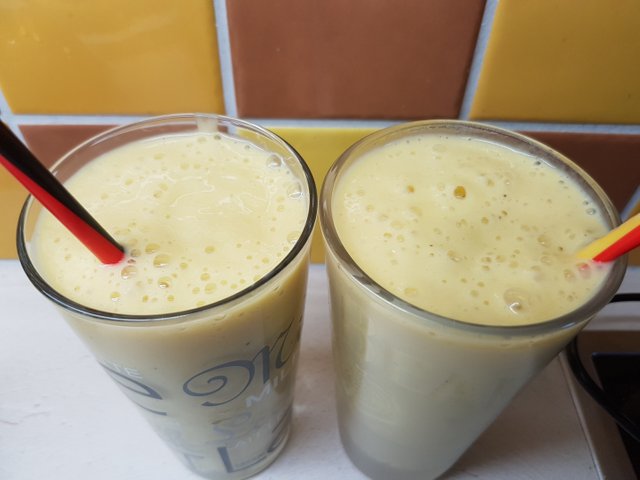 Whenever your child gets ill it's usually bad timing
At least, that's my experience so far. So was today, because this morning I could finally go to the post office to get our letters stating that we get the child allowance for our daughter. With this confirmation, I had to go to the insurance office to apply for my health insurance card, as I told before in another post. So I was quite happy that we could finally go there today. That was until the little one started to feel ill in the evening. Before I knew it, she was constantly waking up crying because she felt so ill. I had a little bit of nose spray left, so I used it to clear her nose, and I made sure she had water next to the bed for her throat. Because she was also coughing a bit. But still, it was a very very long night. I believe I've seen every hour on the clock, and she was very restless during her sleep. She sometimes started crying in her sleep, which was so sad to see and hear.

Around 5.30 AM I didn't want to stay in bed anymore
Because my back injury is killing me during the nights, and that combined with very little sleep and a tough night, I know it's best to just get up so I can walk instead of staying there for another hour and making the pain worse. She didn't really agree with me going to the living room, but after about 15 minutes she decided to eat a little sandwich anyway, luckily. So off we went to the post office, my boyfriend had to go with me because one of the allowances was applied to his name and I wasn't sure if I needed that one too. I didn't really feel very excited about taking her on a 30 minute trip with the public transport, but I felt like she was probably on her best in the morning so I took my chances.

Daddy needed to work
He went to the office, and we only had to travel two more stops after he got off the bus. As usual, there was a long queue of people, and we had to wait about an hour, which was about the max for the poor girl that started to look paler and paler while we were waiting. Then I expected to leave with my insurance card, but unfortunately, I now have to wait for again for another three weeks according to the man at the desk. Sigh. Apparently, when you apply with the steps I had to take, they don't give you your insurance card right away, like they normally do. No, they will send it via the post office, and after that, I need to go back to the other office that approved my child allowance. No idea why, but luckily I needed to go there anyway because once you have the allowance you can apply for a public transport card for parents with small children (under the age of three). Which means, that you will get a monthly card for only 10 euro instead of a little under 30 euro. So instead of buying single tickets like I do now, for the times that I use the tram or bus, I will soon have a monthly pass like my boyfriend, but together we will pay less than he now pays for his monthly pass. And that's just in time for winter haha, because then I will be walking less and using public transport a lot more.

Another nice surprise at the pharmacy
I went there to buy a few things, and the lady asked me if I had a card from their pharmacy. Which I didn't. She told me it give a discount of 6%, so I saved about 3 euro on those three items I bought today. Wish she'd told me sooner, because while in Spain the medication didn't cost much, here it's quite a bit more expensive, even with a doctors recipe. But at least from now on we'll save 6% on that.

Back home I decided to make a vitamin boost
Normally my daughter loves smoothies, especially with banana in them. Today I made one with banana and mango. I loved it, but unfortunately, she didn't drink one sip of it. Normally she's crazy about smoothies, but I'll try again later. I've learned it's best to just let her eat when and what she wants when she feels like this, as long as she drinks enough water. Tomorrow we had planned on going to music classes for her, and she was really looking forward to that for days already, but as I don't want the whole group of little children to get infected, I postponed this until next week. Bummer, but as I said, these days always come at a bad timing.