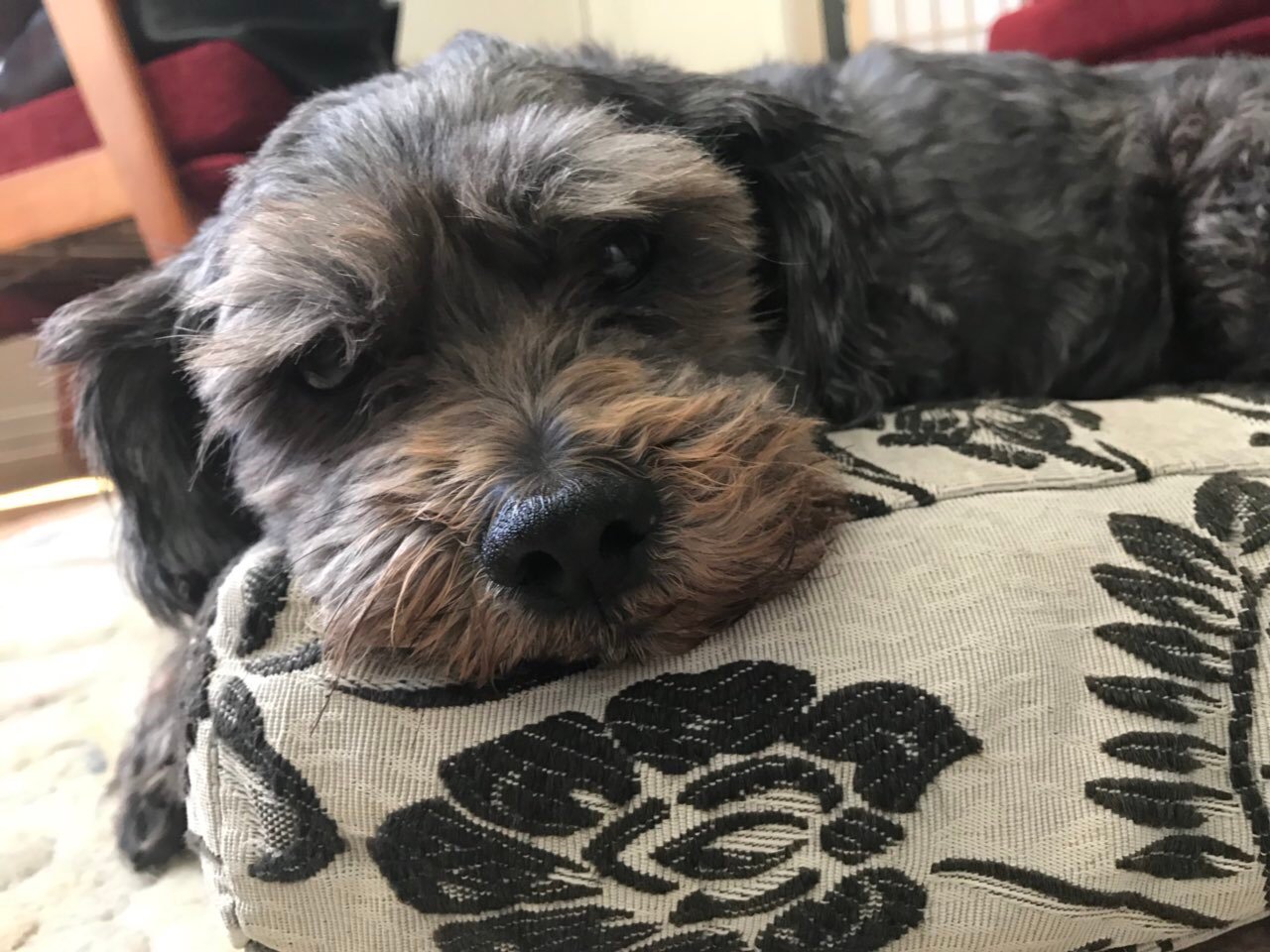 Let me introduce you to a sweet very loving little boy called Toto. Last year he was diagnosed with a developing heart murmur. Unfortunately over the last months Toto's health really commenced to deteriorate significantly. Today he was put to sleep by the Vet because he was becoming so unwell. This is very sad for my sister who has him in her life for 13 years. The kind Vet suggested that she have last weekend to spend quality time with Toto before she said goodbye this morning.
My heart goes out to my sister. But, I also feel sad because I really enjoyed Toto's happy personality. He was such a character; always very excited to see you and always ready for a game. Toto was very attached to my sister; such a devoted little dog full of unconditional love. Watching him being put to sleep by the Vet would have been tough for her despite it being the humane and kind thing for Toto. Saying goodbye to a loved is the hardest task for a owner.
The bright side to this sad story is that Toto is over the other side now bright and happy. No more pain for him! He has done his job giving all the love to my sister and her family and friends. He did this beautifully. According to the late Sylvia Browne, a well renown Psychic Medium, spiritualist and published author, dogs come into the world perfectly evolved. They have one life and return back home to the other side to wait for their owner or owners to join them. That does not stop them from visiting and spending time with their owners in spirit form.
Sylvia's explanation fits well with me.
---
Cheers
Angie
Enjoy reading my post. Feel free to comment
---