What are you saying Angie Mitchell, you like doing selfies? I do but I got to set the scene here.
I do not normally snap a self portrait. I have been guilty of this but not often simply I do not live on my own or travel on my own. I understand why it is done by individuals. They do a selfie and send to friends to say hello, showing of a new dress, a great hat or Ching Chinging with a glass of wine. Each to his own!
To me selfies are about connections. Friendships are important, whether they are face-to-face, at a distance or on a social medial platform like Steemit.
The kind of selfies that I am famous for are group selfies and I do them to keep a memory with everyone in the photo. If one person takes the pic then that means he/she misses out on being in the photograph! Unless you can find some willing kind person! Right?
This group selfie was taken in Germany, such a fun memory of the day, the trip and the selfie. The temperature was -4 degrees that particular walking day.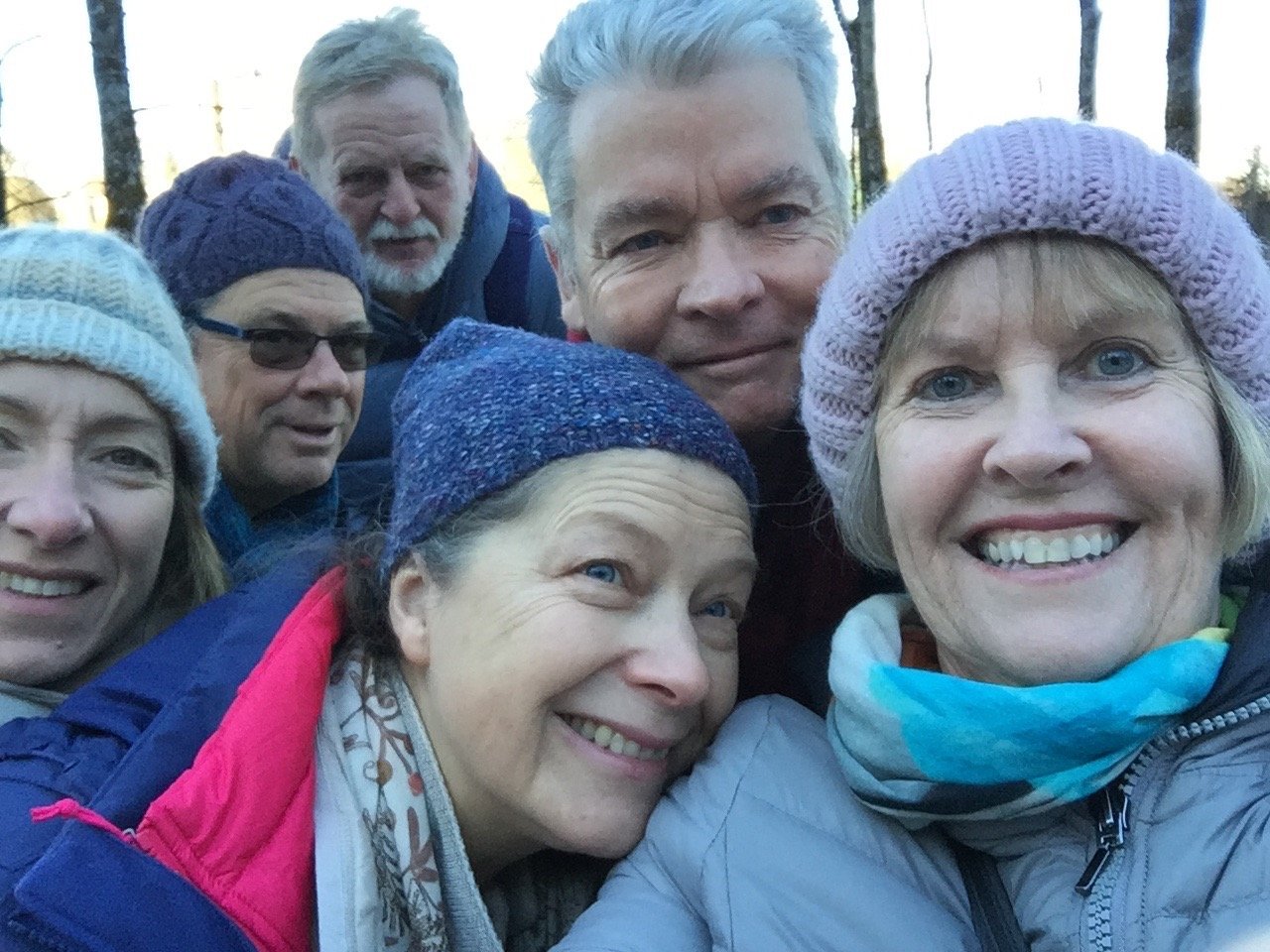 Selfies mark the occasion very well when no-one else is around to help out! Even if the photos are very close up with no filters applied.
Cheers
Have a happy day.
---
Enjoy reading and please comment.
---