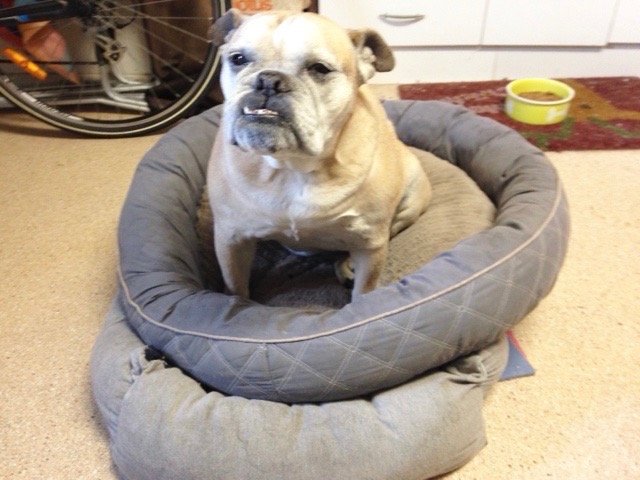 It takes skill and sheer determination for a dog to stack up 2 beds! She goes to bed with both beds on the floor but obviously this is not her preference so she changes it. You could ask why would she have 2 beds? A fair question to ask. The only answer I can give is that she is a happier dog when in comfort . The truth of the matter is that she has 3 beds. It has just happened over the last few years. She is getting old!
It is worth making Marley bulldog comfortable because if she does not have what she wants she talks, never stopping. She does not like sleeping on floors. Fair enough we say!
On the up side Marley bulldog is an entertaining loving little girl who is well photographed. She makes us laugh, Marley appears on Instagram, Facebook and Steemit. Sharing is good - right? Especially when it is funny!
---
Cheers
---