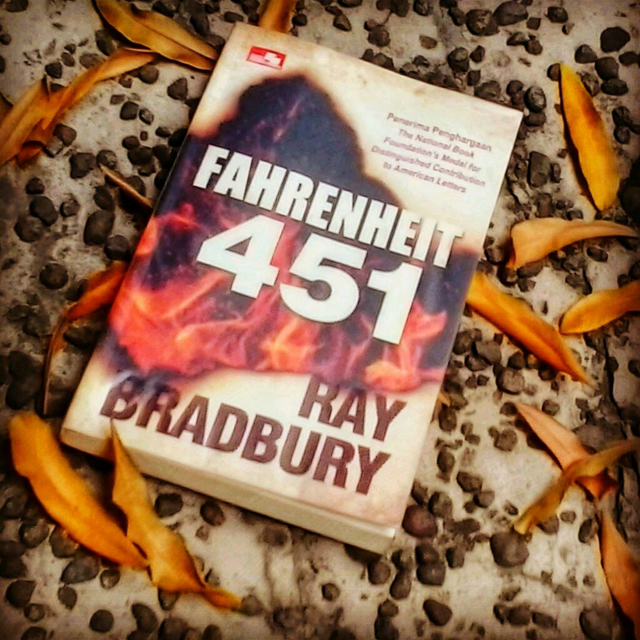 Do you see fire? Yes, the book in this post certainly has a story about burning.
Novel Fahrenheit 451 is a science fiction novel about dystopia. What is dystopia? Dystopia is an undesirable country or community group because it is very bad because of the pressure of leaders or disease outbreaks.
For the present, the famous genre of dystopia is The Hunger Games series by Suzanne Collins, which has been adapted into the film.
Novel Fahrenheit 451 is a classic novel that contains many satirical meanings for the present, that people today should increase the interest of reading books because there is no banned from anyone.
The main character of this novel is Montag is a firefighter whose job is not to extinguish the fire, but instead burn the house contains books. In those days, books were greatly feared by the owners of power because the book would provide knowledge for the people. The smarter the community will be hard to fool, right?
Do you know why books are so important? Because they have quality. And what does the word quality mean? To me it means texture. This book has pores. It has features. This book can go under the microscope. You'd find life under the glass, streaming past in infinite profusion. The more pores, the more truthfully recorded details of life per square inch you can get on a sheet of paper, the more 'literary' you are. That's my definition anyway. Telling detail. Fresh detail. The good writers touch life often. So now you see why books are hated and feared? They show the pores in the face of life. ― Ray Bradbury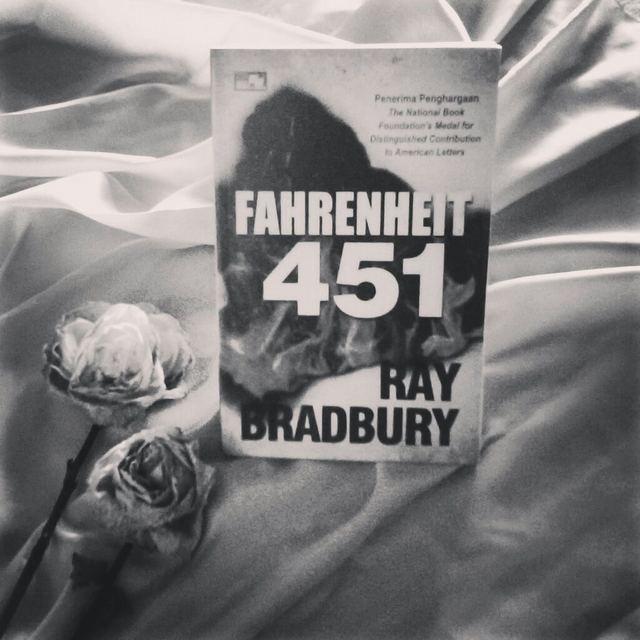 You do not have to burn books to destroy a culture. Just get people to stop reading them. ― Ray Bradbury
This classic novel is not hard to find if you want to buy and read it. Because, classic novels are always there in bookstores.
Fahrenheit 451 has another form, which is adapted in the form of a film that has been aired by HBO. Here is the movie trailer:
IMPORTANT THING:
You will be increasingly motivated to read and write a lot because with these two things the future life will be helped.
Without libraries what have we? We have no past and no future. ― Ray Bradbury
Once the importance of a book, many parties that prohibit certain books circulate with secret interests.
So let's raise interest in reading and writing for our future better. Through Steemit can also be a medium for us diligently writing and reading.
- Challenge Yourself to Habit Writing with Steemit
Steemit will challenge you to write diligently. The blockchain system will make your writing immortal that can not even be destroyed by fire.
Whatever you have written in Steemit is a sign that you are in this life. You share about your life in Steemit. You are being transparent with who you are.
With Steemit, you're more and more inviting people you do not even know to read your work.
- Challenge Yourself to Get Used to Reading with Steemit
Steemit requires that you interact by commenting that you have good relationships with other users.
Why does Steemit familiarize you with diligent reading? Because to be able to give a good comment, you should read the post in Steemit well. You can not carelessly comment before reading the contents of the post content.
So, let's make Steemit for friends increase reading and writing interest!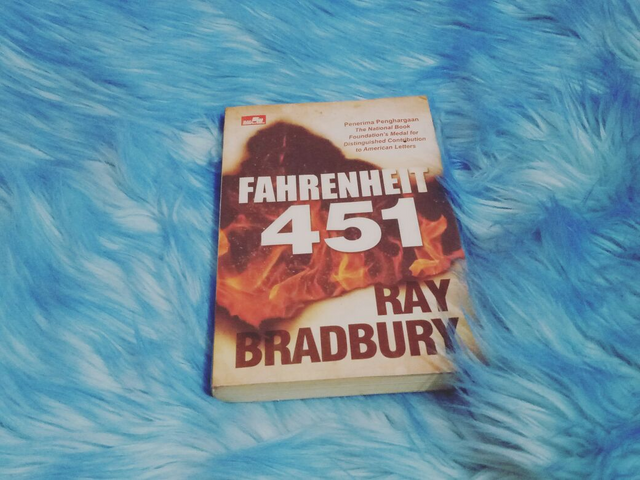 ---
---
---
Please Read The Another Part About My Book Photography:
Book Photography #2: How To Be A Healty Steemian and Writer From Haruki Murakami
Keep Steeming and Keep Reading!
---
---
BAHASA INDONESIA: Memaknai Novel Fahrenheit 451 Karya Ray Bradburry: Ayo Kita Jadikan Steemit Sebagai Buku Wawasan yang Tidak Bisa Dimusnahkan
Apakah kamu melihat api? Ya, buku dalam postingan ini dipastikan memiliki cerita tentang pembakaran.
Novel Fahrenheit 451 merupakan novel fiksi ilmiah tentang distopia. Apa itu distopia? Distopia merupakan negara atau kelompok masyarakat yang tidak diinginkan karena sangat berkeadaan buruk karena tekanan para pemimpin ataupun wabah penyakit yang melanda.
Untuk masa sekarang, novel genre distopia yang terkenal yaitu serial The Hunger Games Karya Suzanne Collins yang sudah diadaptasi ke dalam film.
Novel Fahrenheit 451 merupakan novel klasik yang banyak sekali mengandung makna sindiran untuk masa kini, yaitu manusia di masa kini seharusnya meningkatkan minat membaca buku karena sudah tidak ada larangan dari siapa pun.
Tokoh utama novel ini yaitu Montag merupakan seorang pemadam kebakaran yang tugasnya bukan memadamkan api, namun justru membakar rumah berisi buku-buku. Pada masa itu, buku-buku memang sangat ditakuti oleh para pemilik kekuasaan karena buku akan memberi pengetahuan bagi masyarakat. Semakin pintar masyakatnya, tentu akan semakin sulit dibohongi, kan?
Apakah Anda tahu mengapa buku-buku seperti ini sangat penting? Karena mereka memiliki kualitas. Dan apa arti kualitas kata? Bagi saya itu berarti tekstur. Buku ini memiliki pori-pori. Ini memiliki fitur. Buku ini bisa berada di bawah mikroskop. Anda akan menemukan kehidupan di bawah kaca, melewati masa lalu dengan kelimpahan yang tak terbatas. Semakin banyak pori-pori, semakin banyak detail kehidupan yang terekam sejujur ​​per inci persegi yang bisa Anda dapatkan di selembar kertas, semakin banyak 'kesusastraan' Anda. Itu definisi saya. Menceritakan detail. Detail segar. Penulis yang baik sering menyentuh kehidupan. Jadi sekarang Anda melihat mengapa buku dibenci dan ditakuti? Mereka menunjukkan pori-pori di wajah kehidupan.
― Ray Bradbury
Anda tidak perlu membakar buku untuk menghancurkan budaya. Cukup buat saja orang-orang berhenti membacanya.
― Ray Bradbury
Novel klasik ini tidak sulit untuk ditemukan bila kamu ingin membeli dan membacanya. Sebab, novel klasik selalu ada di toko-toko buku.
Fahrenheit 451 memiliki bentuk lain, yaitu diadaptasi dalam bentuk film yang telah ditayangkan oleh HBO. Berikut ini adalah trailer filmnya:
HAL PENTING:
Anda akan semakin termotivasi untuk banyak membaca dan menulis karena dengan dua hal inilah kehidupan masa depan akan dapat ditolong.
Tanpa perpustakaan, apa yang kita punya? Kita tidak akan punya masa lalu dan tidak punya masa depan.
― Ray Bradbury
Begitu pentingnya sebuah buku, banyak pula pihak yang melarang buku-buku tertentu beredar dengan kepentingan rahasia.
Jadi, yuk mari kita tingkatkan minat baca dan menulis agar masa depan kita lebih baik. Melalui Steemit bisa juga menjadi media agar kita rajin menulis dan membaca.
- Tantang Diri Anda untuk Terbiasa Menulis dengan Steemit
Steemit akan menantang diri Anda untuk rajin menulis. Sistem blockchain yang dimiliki Steemit akan membuat tulisan Anda abadi yang bahkan tidak dapat dimusnahkan dengan api.
Apa pun yang telah Anda tuliskan di Steemit merupakan pertanda bahwa Anda ada dalam kehidupan ini. Anda membagikan tentang hidup Anda di Steemit. Anda bersikap transparan dengan jujur siapa diri Anda.
Dengan Steemit, Anda semakin banyak mengundang orang yang bahkan belum Anda kenal untuk membaca karya Anda.
- Tantang Diri Anda untuk Terbiasa Membaca dengan Steemit
Steemit mengharuskan Anda berinteraksi dengan berkomentar agar Anda memiliki hubungan baik dengan pengguna lain.
Mengapa Steemit membiasakan Anda untuk rajin membaca? Karena untuk bisa memberikan komentar yang bagus, Anda harus membaca post di Steemit dengan baik. Anda tidak bisa sembarangan berkomentar sebelum membaca isi konten post tersebut.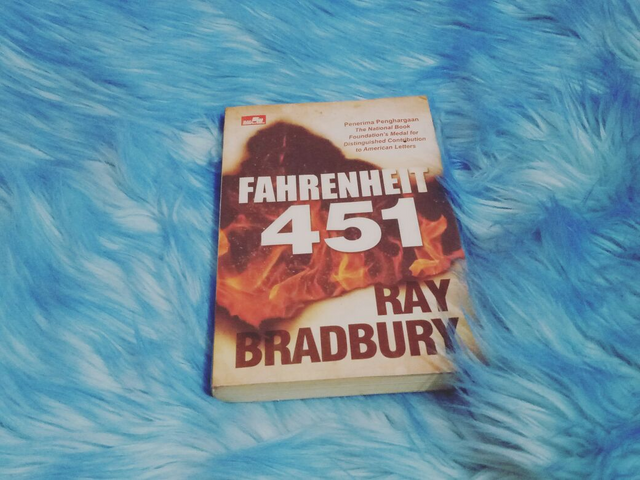 Jadi, yuk jadikan Steemit untuk teman meningkatkan minat baca dan menulis!
---
---
Keep Steeming on!