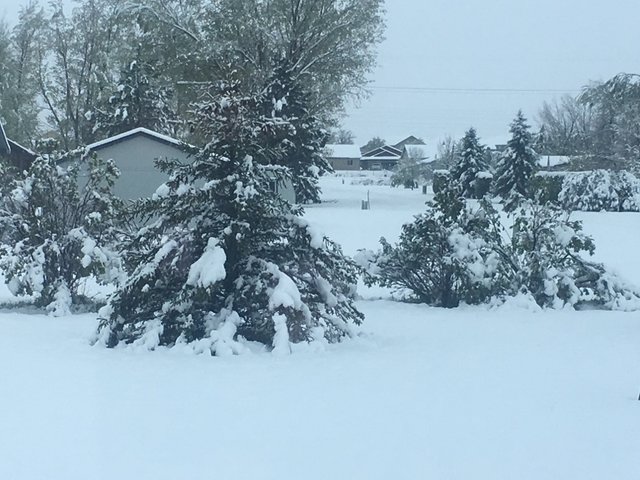 Another snow storm! We have about a foot of snow and power and trees down all over Spearfish.
Next thing we will be dealing with flooding next. We have had rain for over a week. People are all ready sandbagging to prepare for high water.
Ma nature has quite a sense of humor.
Posted using Partiko iOS