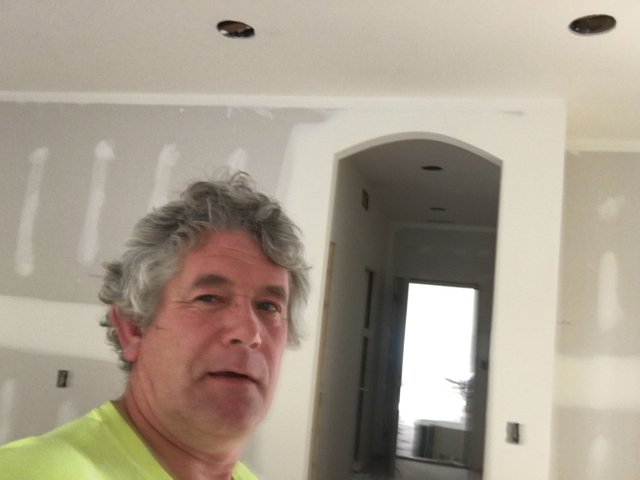 I am a skilled craftsmen with a variety of skills. Today and all week I have been applying a custom texture to this house.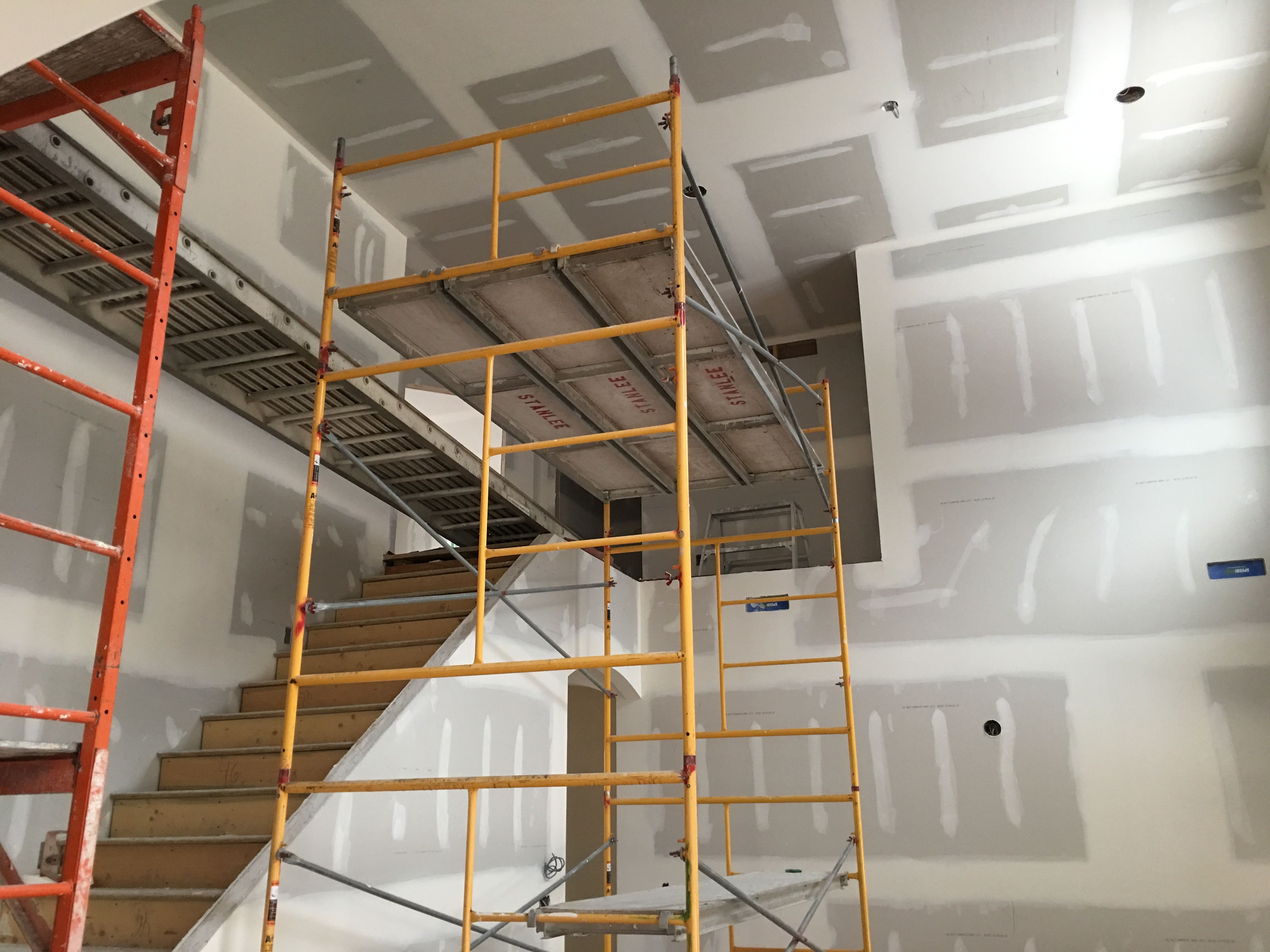 My next task is to Texture this ceiling 20 ft in the air. As you can see my scaffold is set up and ready to go.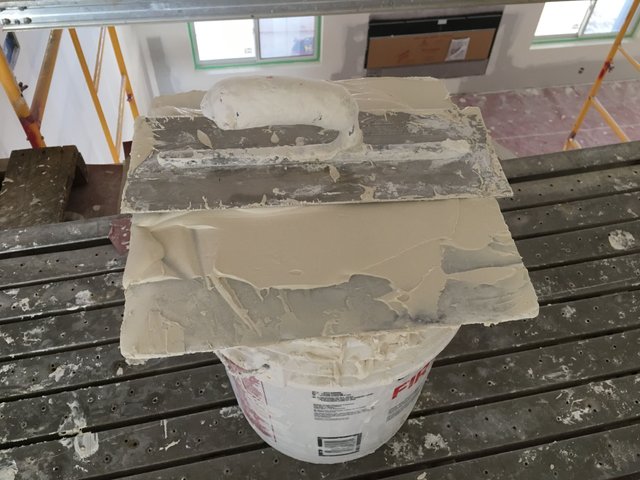 Here is the tools I am using today. Known in the trades as a Hawk and Trowell. I use theses to trowels on the mud. Now for about 3 hrs of straight running . Once you start you cannot stop till the whole area is coated because a dry seem will show up.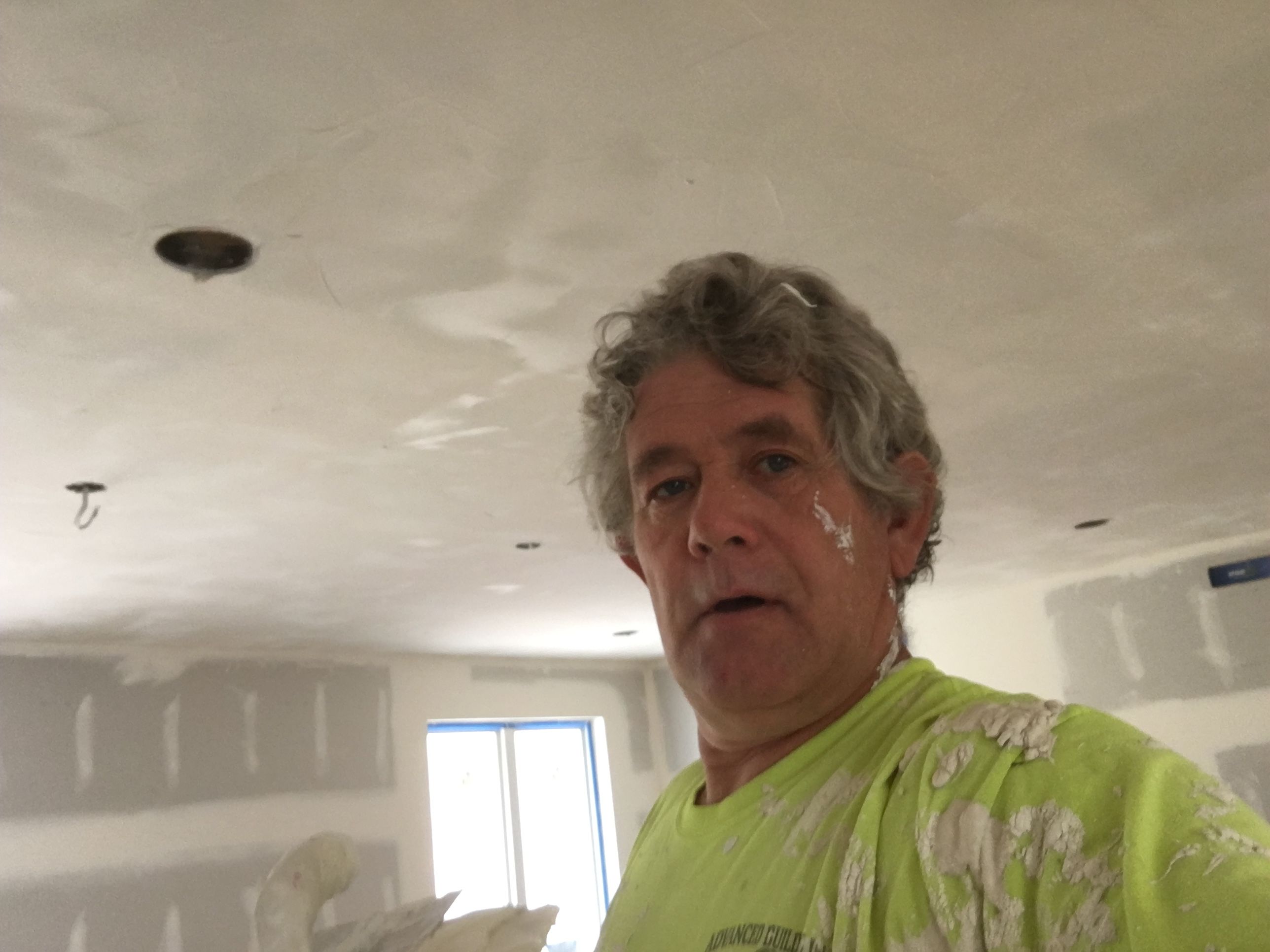 Woo hoo 3 hours and 3 buckets of mud later this is done. Now on too some walls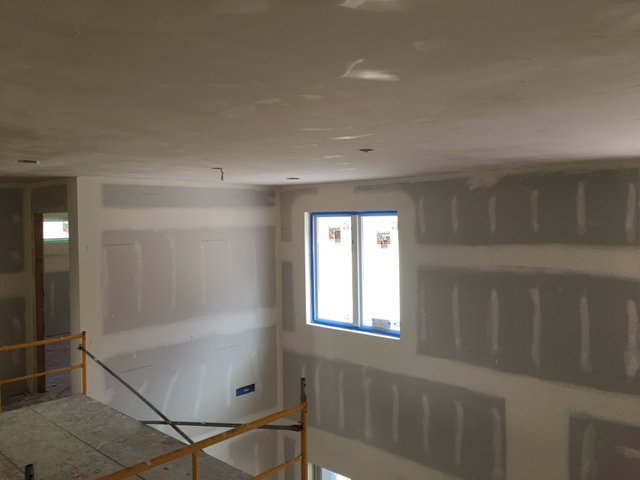 Ta-Ta for now
Thanks for reading!