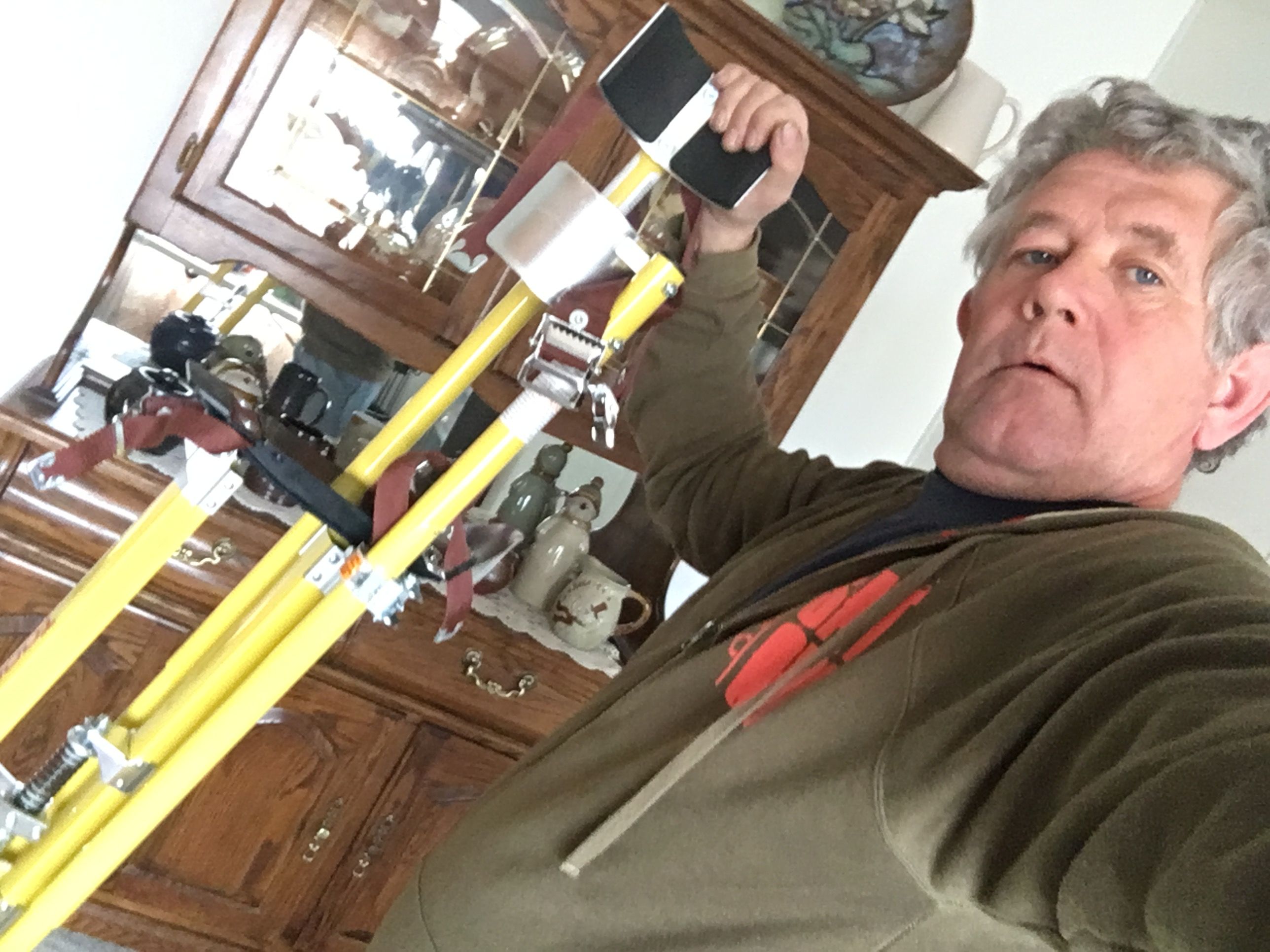 Got my new max 64" stilts today doing the preassembly .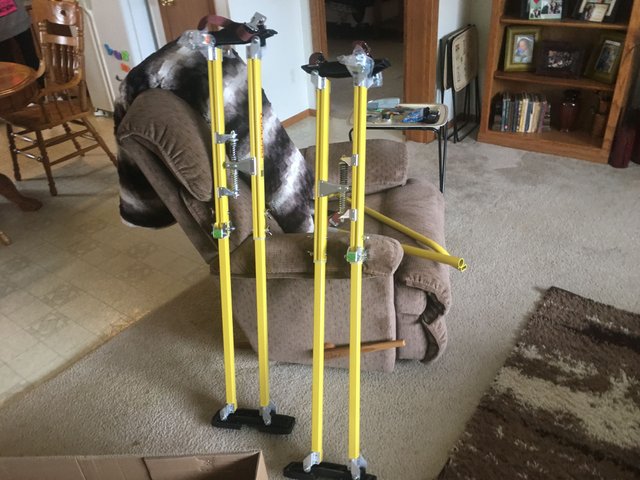 Here is the first one standing with the other in the box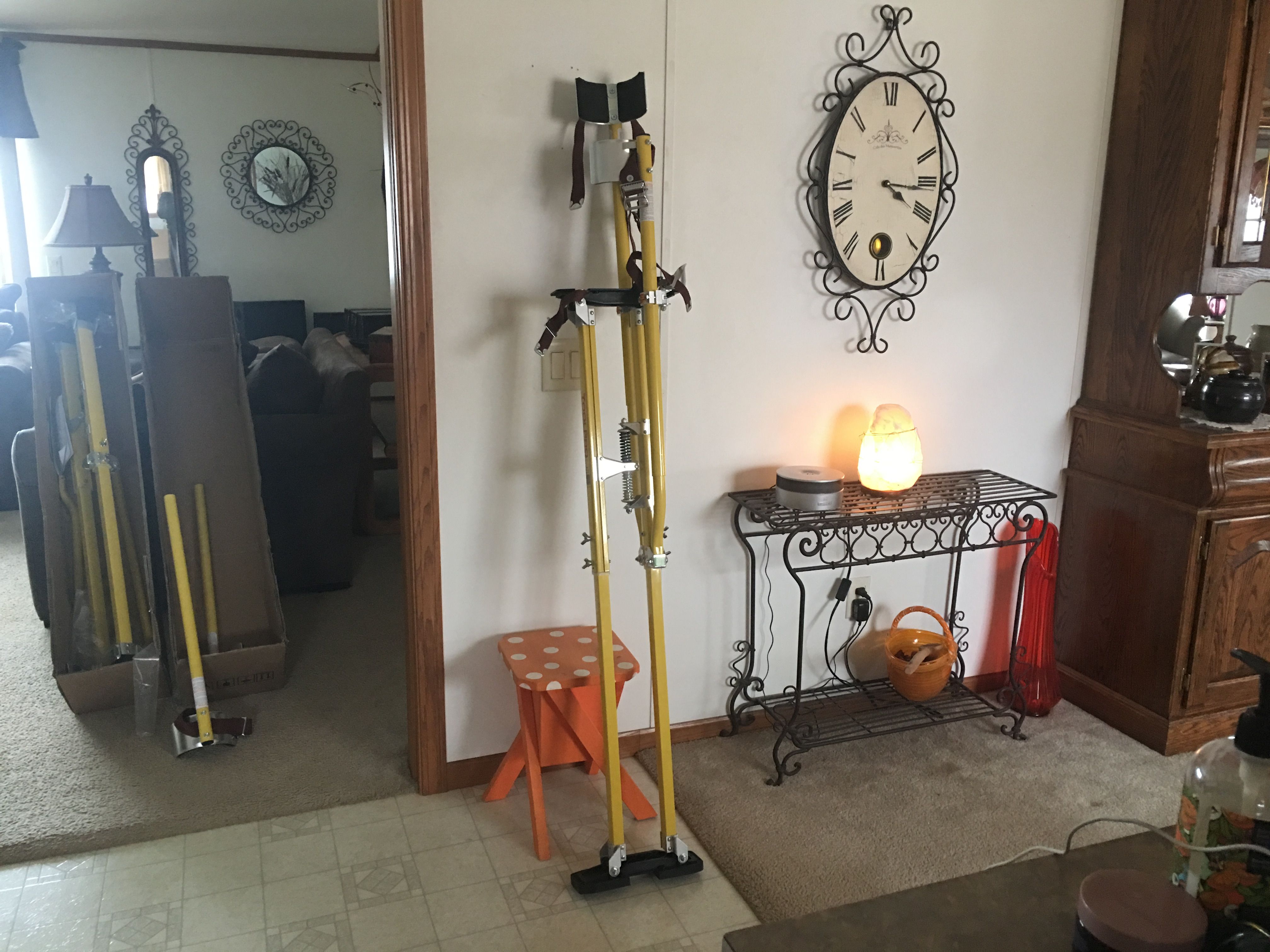 Right now they are set for the 48" lift but they can be expanded to an elevation of 64". We will be giving them a trial run on our 12' ceilings on Monday.